HP's versatile convertible flexes its agile form.
While you can achieve some cleverness thanks to the extra flexibility of the screen hinge, you'll either use it as a laptop or as a tablet (on steroids). HP claims it actually has five modes, with 'presentation', 'media' and 'conference' rounding things out, but you'll rarely (read never) use these. Don't completely dismiss its overly athletic flexibility, though, because there's a lot to love in this svelte, versatile system.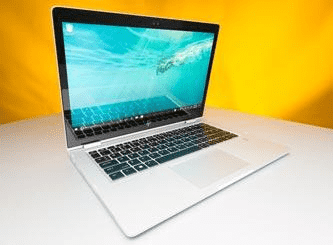 Just to return to the convertible concept, they're pretty hard to sell, so we'll forgive HP it's hyperbole of the EliteBook five modes. Essentially, though: take a standard laptop, pop a fully rotatable hinge on it, and a touchscreen display, add a smattering of screen- orienting tech and you end up with a machine that can work in multiple ways. They're quite fun to use, especially when they're as light as this, and as pleasing to hold. You can do far more with them than with a normal tablet, too.
What really brought the machine into its own is the HP Active Pen. It may set you back another $60, but we see it as a necessity for anyone looking to make the most of the machine. There's nothing to stop you using your finger, but when it comes to taking notes and drawing annotations, the pen makes for a much more natural choice. Flipping the screen all the way around and turning the machine into a tablet genuinely makes sense when you reach for the pen. The fact it can be clipped to the side of the machine makes it a trouble-free accessory, too.
While we have been won over by the form factor, the same can't be said for the internal component selection. We're unashamed performance junkies here at APC, so anything less than a real Core i7 has us wary (especially at this price).
The fact that this uses a Core i5-7300U — which is more like a Core i3 (as in it has only two cores and four threads) — means it's not really a high-end system.
We were momentarily hopeful about the M.2 SSD, but our benchmarks proved that this wasn't anything to get too excited about either. Raw performance isn't its forte. This is a work machine, so you'll search in vain for anything approaching decent gaming performance (we're not going to mark down a work machine for this, though).
There are a couple of counters that explain this component selection.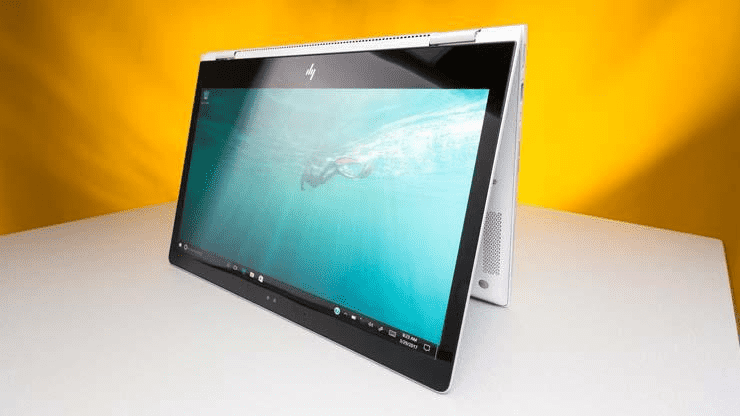 First, the svelteness of the machine certainly helps win us back on side — it's a shade under 15mm and weighs 1.28kg. The low-power nature of the components means it doesn't get too hot either, so even at full load, it doesn't need excessive cooling. You can tell when it's working that little bit harder, but it never makes a nuisance of itself due to overzealous fans. It's worth noting that you have a couple of USB Type-A slots,
too, which means you don't have to carry around an array of convertors.
Where the EliteBook x360 really excels, though, is in the stamina stakes. It will quite happily stick with you through a whole day of work and still be going strong long into the evening. We clocked in around 13 hours playing back HD movies.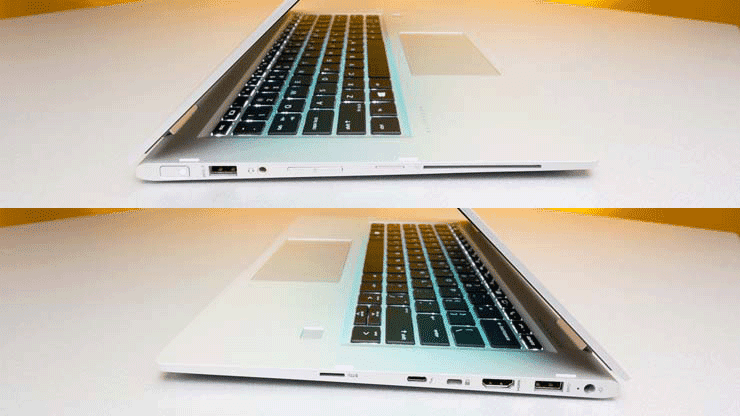 Not bad. This, coupled with the thin and light nature of the machine, makes for a great travel companion, even if it doesn't quite scream the kind of raw power that we're used to seeing here at APC.
Alan Dexter
Awesome battery life, genuinely thin and light, quality screen and good connection options.