Dell has been on a tear with its 2018 redesigns. On top of a overhaul of its XPS 13 flagship ultrabook, Dell has now reinvented the XPS 15 as a 2-in-1 hybrid laptop. Read our Dell XPS 15 2-in-1 Review.
To convert a powerhouse laptop into a hybrid machine you'll want to use as a tablet, Dell fitted Intel's Kaby Lake G processors to deliver 'discrete-level' graphics on a single chip. The XPS 15 2-in-1 also features a magnetically driven keyboard and an innovative cooling system to further reduce weight and size.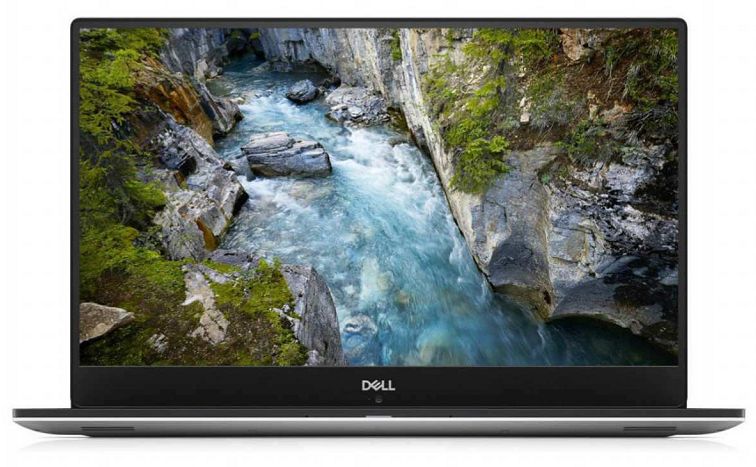 Given that we liked the previous XPS 15, giving it a 360-degree hinge and an eighth-generation Intel Core processor with AMD Vega graphics has sweetened the deal. If only this laptop had defied physics and run cooler and quieter, it would have scored top marks.
Price and availability
That nets you a 15.6-inch Full HD touch display, eighth-gen Intel Core i5-8305G processor with Radeon RX Vega M GL (aka 870) graphics, 8GB of DDR4 memory and a 256GB solid-state drive (SSD).
Design
The XPS 15 2-in-1 shares its look and feel with the XPS 13 2-in-1. You get the same anodised aluminium lid and base with a carbon fibre keyboard rest, this time with aluminium hinges that allow for 360-degrees of rotation. The only thing that's truly unique to this laptop's exterior is the rear vent that looks a bit like a reverse air scoop on a car. This is where the laptop expels a lot of its heat.
Dell's most impressive revisions went into slimming down the XPS 15 into a hybrid laptop that's also comfortable to hold – Dell claims it's the smallest and thinnest 15.6-inch 2-in-l laptop available today at 9-16mm thin and 354mm wide. Our review unit weighed 2kg.
Given its size and weight, the XPS 15 2-in-1's packs in a good selection of ports: two Thunderbolt 3 and two USB-C 3.1, a microSD card reader and a headset socket.
What has made this incredibly diminutive size possible is two-fold. First is Dell's use of its next-gen InfinityEdge display with a new 1,500:1 contrast ratio that makes blacks all but disappear on screen. This nearly bezel-less display frame enables it to house a screen that's 15.6 inches wide diagonally.
Beneath said screen is a 720p central webcam paired with an infrared lens for Windows Hello logins. Although the webcam placement gives friends and family an up-your-nose point of view during video chats, Windows Hello works surprisingly quickly. Plus, there's a fingerprint reader in the power button, for yet another Windows Hello option.
Second is brand-new MagLev keyboard technology, that enables the base to be thinner than before. By employing rare-earth magnets beneath the keys, rather than domed membraned switches like most laptops, this laptop mimics the feel of a physical key response with only 0.7mm of travel.
After typing on the keyboard for just a few moments, that shorter travel is apparent: it's definitely not a 1:1 simulation of standard laptop keyboard behaviour. To make up for the lack of travel, the keys are more rigid, requiring a firmer press, but they also reset more quickly.
At first it takes a little getting used to, especially with how the island keys just barely rise above the rest of the carbon fibre-laden keyboard deck. Also, having Page Up and Page Down keys right next to the arrow keys is just the worst. But, once you get the hang of it, it's an impressive innovation.
Thankfully, the glass-coated, Microsoft Precision touchpad remains unchanged and is as delightful to use as ever.
Performance
The Intel-meets-AMD processor inside the XPS 15 2-in-1 is a force to be reckoned with. Across the board, the Dell XPS 15 2-in-1 delivers 100-500 point higher scores in 3DMark and CineBench tests than a XPS 15 with a GeForce GTX 1050.
On the processor end, the Dell XPS 15 2-in-1 is no slouch either, achieving better Cinebench and GeekBench scores than its rivals.
This can be attributed to a new sensor hub that tells the processor- graphics hybrid chip to liberally boost frequencies. The hub works in tandem with software on the CPU to monitor device cooling and power and makes these decisions for you, giving you more of an automatic performance boost.
The XPS 15 2-in-1 can use its extra frequency headroom to perform better with either serious tasks, like photo and video editing, or gaming. In fact, we're able to play Overwatch at 1080p and high settings with a consistent 60 frames per second (fps). Destiny ran at 45fps with the game set to 1080p and Ultra quality settings.
Of course, all of this performance comes at the price of heat. To help combat this, Dell developed a new type of Gore insulation. This directs heat out of the device, allowing
KEY FEATURES
Processor 3.1GHz Intel Core i7-8705G
Processor (quad-core, 8MB cache, up to 4.1 GHz)
Graphics Radeon RX Vega 870 graphics, Intel HD Graphics 630 RAM 16GB DDR4 (2,400MHz)
Display 15.6-inch, 4K Ultra HD (3,840×2,160) InfinityEdge anti-reflective touch display
Storage 512GB PCIe SSD Connectivity 802.1 lac Wi-Fi; Bluetooth; 2x Thunderbolt 3 (USB-C); 2x USB-C 3.1; microSD card slot, headset socket
Camera 720p Widescreen HD webcam with four array digital microphones, Windows Hello compliant IR camera Weight 2kg Size 354x235x9-16mm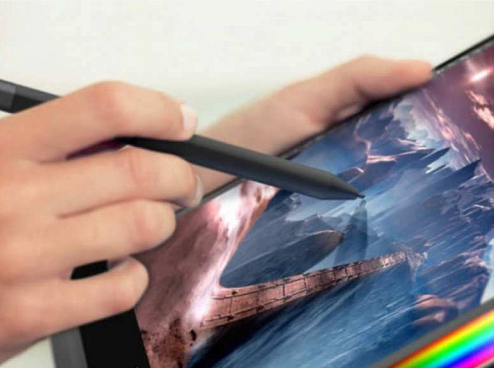 components to operate at higher temperatures. It works really well. Having this machine on your lap feels no warmer than an ultrabook running on load. Unfortunately, any time we plugged the laptop into wall power the fans kicked in on full tilt within minutes. Nvidia Max-Q laptops might have spoiled us for silent gaming notebooks, but the XPS 15 2-in-1 is loud as a gaming notebook running at maximum.
Dell says the XPS 15 2-in-1 can last for up to 15 hours on battery, but it only ran for about a third of that (five hours and eight minutes) in our video playback test. It lasted an hour longer with more regular tasks, such as web browsing.
Summary
The 'smallest and thinnest 2-in-1 device of its size' is very impressive, thanks in part to its hybrid CPU/ discrete graphics chip. All the while, this laptop maintains one of the thinnest profiles in its 15-inch class with mostly decent battery life.
Having all this power in such a small package comes at a high price, though, and the Dell XPS 15 2-in-1 is also one of the loudest 15-inch laptops we've ever tested. If you can look past these issues, this is one of the most innovatively engineered and powerful, ultra- slim 15-inch laptops in years.
Verdict
Dell XPS 15 2-in-1 Review
Dell's XPS 15 2-in-1 sets a new bar for hybrid laptops, packing plenty of power into an ultra-thin shell.
Add your review
Best Dell XPS 15 2-in-1 prices ?

£

87.09
1 new from £87.09
in stock


$

1,799.95
3 used from $1,799.95
in stock


£

2,599.00

£2,699.00
1 new from £2,599.00
in stock

MORE DEALS

See also THE COMPLETE GUIDE TO…OLED laptops