The top end of old-school 2.1 speakers. Read our Creative T4 Wireless Review
We tend to look at the extreme. Thanks to your support, we're in a very privileged position, being able to pick and choose some of the best products to review. Nowhere is this more obvious than with audio systems—DACs and headphones in particular.
Anything with a signature acoustic resonance. However, these products, from the likes of Devialet, Beyerdynamic, and more, owe a massive debt to their precursors. In particular, we're talking about the 2.1 speaker systems of yesteryear. Speaker systems that were developed and created solely to make the most of the limited space provided by a desktop environment.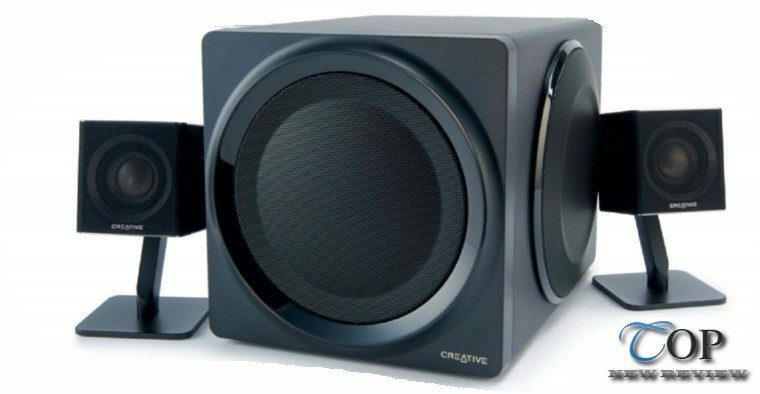 Alas. 2.1 speaker systems have almost hit an impasse. Finding a decent set of premium 2.1s today is hard work. The big brands—such as Logitech. Antec, Corsair, even Edifier—have almost stifled research and development into this type of audio solution. So. if you want the best of 2.1, where do you turn? To Creative. Today, a speaker system needs to do more than just pump out your favorite tracks from your rig. It needs to come with Bluetooth, have multiple inputs for other devices, look stylish, and provide thwomping bass, alongside a well-rounded soundscape at a price that's not too outlandish. And. in our eyes at least. Creative's T4 Wireless hits almost all of these marks.
OH SO SHINY
Opening the box. you're greeted with two small, stylish tweeter satellites, featuring a stunningly polished chrome top. black base, and single driver. Although you can't adjust the angle of these two speakers.
they are naturally slanted slightly upward. And. thanks to their minuscule size, they're easy to position on even the most cramped of desks. The aluminum drivers provide a crisp and rich sound—there's a real depth to them, especially in combination with the subwoofer. Music is clear and precise; what you'd expect from a 2.1 speaker system. Is it audiophile grade? Of course not—it certainly doesn't compare to the likes of the Munro Sonics we reviewed two issues ago. but it's nowhere near that price point. Arguably, for value for money, it hits the nail on the head.
The subwoofer is impressive too. it's equally as compact as the tweeters; far smaller than anything from the likes of Edifier or Logitech that you can buy at this price point. But don't let its size fool you—the level of bass output is simply astronomical. There's a small dial located at the back of the device to adjust bass levels from 1 to 11; however, in our testing, we found that keeping it at the absolute minimum setting was perfect for keeping the trebles and mids prevalent enough. Your own experience may vary depending on the layout of your room, and the construction of your home.
Setup is relatively painless—simply position your speakers where you need them, hide your sub under the desk, then route the cables into the back of the woofer. There's an optical input for HD TVs. RCA-to-analog input for your system and to connect the speakers to the sub. and that's about it. Annoyingly, you can't detach the cables from the satellites, but otherwise there's little to complain about. If your cell phone has NFC. you can pair the Creative T4 up to the device wirelessly—simply hold your phone to the control pod. and you're good to go.
Things to note, then: The sound quality is solid, especially for the price; being able to adjust the bass via a dial is a plus; the expandability options are an additional benefit; the control pod is neat; and the whole setup looks gorgeous. Negatives stem from the pre-attached cables on the satellites, and a pesky power-saving control, which switches off the system after 20 minutes of inactivity. That aside. Creative really has nailed what a small 2.1 speaker system is all about. For those looking for a compact replacement for a set of cheap studio monitors, these might just fit the bill.
ZAK Storey
PROS:
Great sound quality;
stylish;
simple setup;
versatile;
cost-effective;
compact.
CONS:
Pre-attached satellite cables;
power-saving mode.
Creative T4 Wireless Review: SPECIFICATIONS
Impedance 4 ohms
Connectivity Optical. NFC, Bluetooth, RCA
Subwoofer Dimensions 8.5 x 9.3 x 11.4 inches
Satellite Dimensions 5.9 x 3.4 x 3.5 inches
Warranty Two years

Tap and Play NFC (Near Field Communications) technology allows for fuss-free one-touch pairing/playback for NFC enabled Bluetooth stereo devices
Features support for high definition audio codecs such as aptX and AAC for improved wireless Bluetooth audio that is as good as a wired connection
Last update was on: 2021-10-28 8:00 pm
Tap and Play NFC (Near Field Communications) technology allows for fuss-free one-touch pairing/playback for NFC enabled Bluetooth stereo devices
Features support for high definition audio codecs such as aptX and AAC for improved wireless Bluetooth audio that is as good as a wired connection
Exceptional audiophile-grade aluminum drivers that deliver full mid-range audio and ultra clear highs
Creative SLAM (Symmetrically Loaded Acoustic Module) technology delivers deep, tight bass.
Conveniently connect two Bluetooth devices simultaneously, and easily toggle between them