Officially, the BT Smart Hub only works with a BT Broadband connection.
However, with a bit of Googling you'll find homebrew instructions for making it work with various other ISPs, or for setting it up as a wireless access point.
That could be a worthwhile upgrade on whatever you're using now.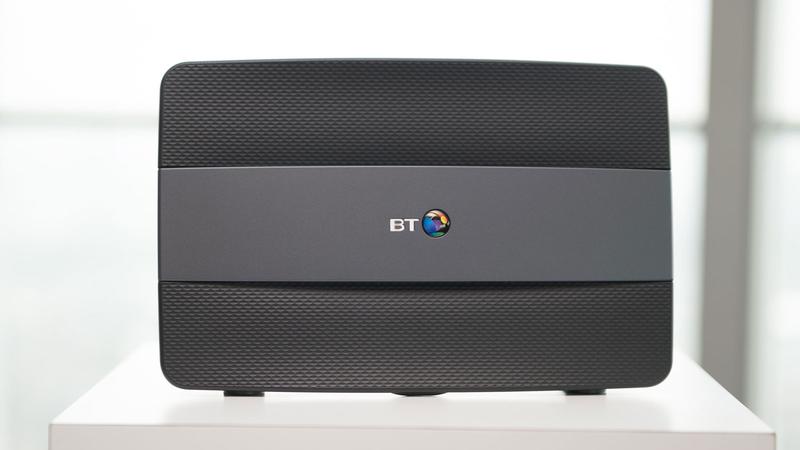 Although the Smart Hub's antennae are all internal, there's seven of them, with a claimed maximum 5GHz speed of 1,733Mb/sec, and it's highly effective at close and medium range, giving us a solid 25MB/sec connection in the living room and a creditable 21 MB/sec in the bedroom.
The tougher bathroom test took speeds down a notch, but the Smart Hub still served up a respectable 11MB/sec – more than enough bandwidth to get the full benefit of a 60Mb/sec fibre connection.
Physical features are pretty minimal: you get a standard set of four Gigabit Ethernet ports, a WPS button and a single USB 3 port. The latter provides basic file-sharing services if you plug a USB hard disk into it. but there's no sort of access control, nor any provision for streaming media files or connecting a printer.
The software side isn't exactly loaded with features either. There's no built-in web filtering (that sort of work is handled at the back-end for BT customers), but there's a decent granular scheduling tool, which works with 15-minute time slots rather than the more common hour-long blocks. It's easy to get along with the web interface too: the
When you click on a button, the response is satisfyingly instant
presentation is simple and clear, and when you click on a button or link, the response is satisfyingly instant.
Conclusion
The Smart Hub is a decent router, and if you're a BT broadband customer, there's not much need to look any further.
Even if you're not, the Smart Hub could offer a good, affordable way to give your wireless network a boost, as long as you don't mind a bit of tinkering with the settings.
With second-hand units popping up online for as little as £45, it could be extremely cost-effective too.
VERDICT
BT Smart Hub Review
Decent speed and range for a fair price. It lacks advanced features, but it has all the essentials.
Add your review
Best BT Smart Hub prices ?
MORE DEALS