Table of contents​HOW WE TESTEDHisense 55N6 ReviewHISENSE IN 2017CRITICAL SPECS Rating 4/5Kogan Series 9 MU9500 (55-inch) ReviewKOGAN IN 2017CRITICAL SPECS Rating 3.5/5LG OLED65E7T ReviewCRITICAL SPECS Rating 5/5 (Recommended)Panasonic TH-75EX780 ReviewPANASONIC IN 2017CRITICAL SPECS Rating 4/5 RecommendedSamsung QA65Q7FAMW ReviewSAMSUNG IN 2017CRITICAL SPECS Rating 3.5/5Sony KD65Z9D ReviewSONY IN 2017CRITICAL SPECS (Rating 3.5/5)LG OLED65W7T (65-inch) Review – WHEN MONEY IS NO LIMITSamsung QA55Q7FAMWXXY (55-inch) Review – BEST UNDER $5,000THE PROS AND PITFALLS OF BUDGET TVSHisense 50M7000UWG (50-inch) Review – BEST UNDER $2,000Kogan Series 9 MU9500 (55-inch) Review – BEST UNDER $1,000
BUYING A NEW TV IS MORE OF A MINEFIELD THAN EVER, SO WE'VE PUT TOGETHER THIS COMPREHENSIVE GUIDE TO EVERY MAJOR COMPANY'S OFFERINGS IN 2017 AND RECOMMENDED OUR FAVORITE SETS AT A VARIETY OF PRICE POINTS.
[ BENNETT RING ]
DISPLAY TECHNOLOGY IS one of the fastest developing segments in all of consumer electronics, and we've seen huge leaps in recent years. From higher resolutions to larger screen sizes, to new features like High Dynamic Range (HDR) color, the evolution of TV technology has been incredibly fast.
Best of all, it's come at a reduced price, allowing consumers to upgrade to the latest and greatest without damaging their bank accounts. What follows is a snapshot of the TV industry in 2017, looking at the major brands, upcoming technologies and reviews of some of the various types of TVs on the market.
The biggest push in TV technology this year is the dominance of OLED TVs. First introduced several years ago, OLED was initially limited in availability due to the high cost of manufacturing, leading to only one major brand supporting it — LG. However, this year, we're seeing many of the other brands releasing OLED TVs, where its brilliant colour accuracy and incredibly deep blacks enable features such as HDR. Nearly all new TVs are at 4K resolution, but to ensure they also support HDR, you'll need to look for one of two logos — 4K Ultra Premium or
Dolby Vision. This guarantees the set is both 4K and HDR-enabled.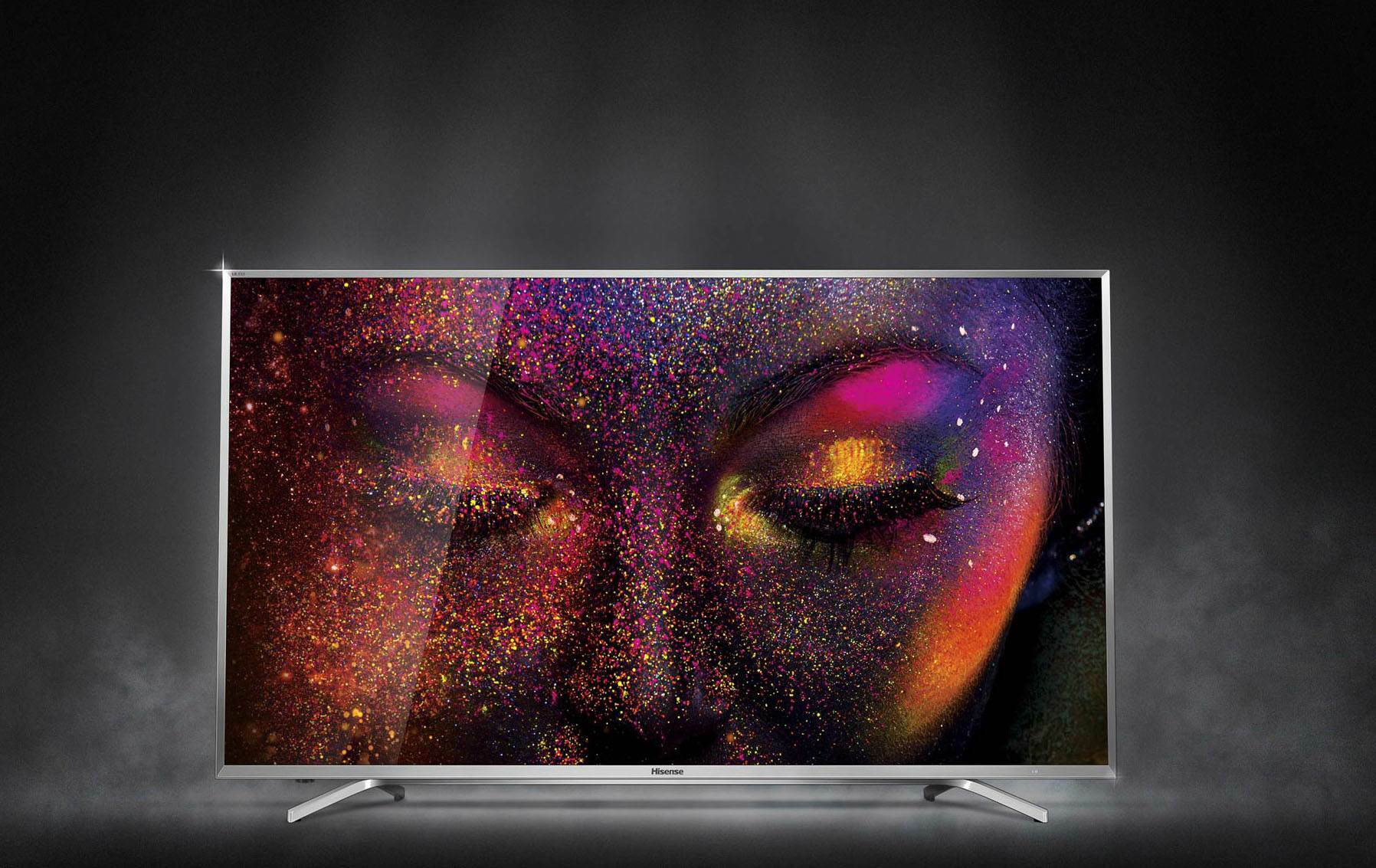 The other major new feature this year is the improvement of LCD TVs with the continued development of Quantum Dot technology, which allows LCDs to compete with the quality of OLED. You can read more about that in the Samsung section, as it's one of the main companies behind this technology.
Finally, we're also seeing more affordable brands spring up, delivering 60-inch screens for a fraction of the price of several years ago.
However, there is a catch, and we'll delve into that in greater detail soon.
HOW WE TESTED
Each TV was run for 30 minutes prior to testing. We then used an i1 Display Pro colorimeter in conjunction with the i1 software, as well as DispCal to measure color accuracy and contrast — all TVs were set as close to 120cd/m2 brightness, and cinema or THX mode. While the profiling was happening, we used a power meter to see how much electricity was being drawn from the wall socket. We then increased the brightness and backlight to maximum to test brightness using a lightmeter. Finally, we ran a series of 4K test videos for objective image quality testing, using HDR clips if the TV supported it.
Hisense 55N6 Review
GREAT IMAGE QUALITY FOR SUCH A BUDGET PRICE.
AS ONE OF the the most affordable sets in the roundup, we weren't expecting this set to be quite as advanced as the much more expensive models. It's a 55-inch unit, and uses LCD display technology. As such, it obviously doesn't have the same ability to pump out pure blacks such as OLED. The contrast ratio of 2,907:1 is impressive by LCD standards, but well below that offered by other display technologies.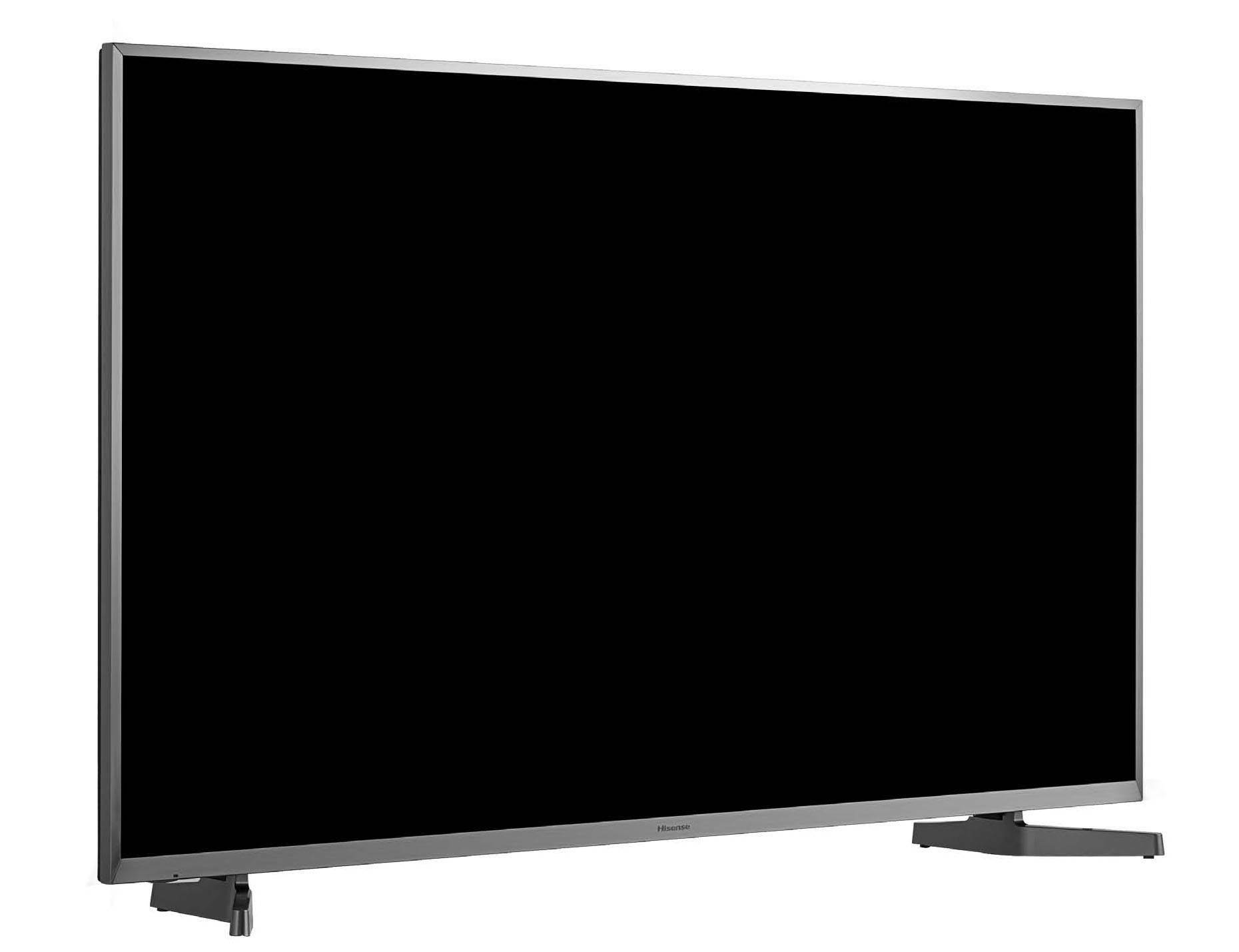 The interface was incredibly easy to use and, like most TVs these days, includes a dedicated Netflix button on the remote.
HISENSE MAY HAVE ORIGINALLY BEEN SEEN AS A RELATIVELY BUDGET BRAND WHEN IT FIRST HIT AUSSIE SHORES A FEW YEARS AGO, BUT IN RECENT YEARS, THAT IMAGE HAS CHANGED DRAMATICALLY
Advanced color controls were surprisingly present, but didn't seem to make much of a difference when calibrating the screen. The official specs claim that this TV is HDR compliant, but there's no sign of a Dolby Vision or 4K Ultra Premium logo to be seen.
As our results show, for the price, this set pumps out an excellent image, covering a healthy range of the colour gamut. If you're looking for a budget set that covers all of the basics with strong image quality, it's quite the steal.
HISENSE IN 2017
Hisense may have originally been seen as a relatively budget brand when it first hit Aussie shores a few years ago, but in recent years, that image has changed dramatically.
This year, their sets will range in price for the 50-inch Series 7, all the way up for the 85-inch Series 9. A licensing deal with the Red Bull racing team has helped boost the brand's visibility significantly, and shows their intent on becoming a major player in the world of TVs.
Their new Series 7 TVs will be the first round of ULED 4K TVs to hit stores this year. ULED may sound like OLED, but it's very different — according to Hisense, it's a collection of 17 different patents that focus on four key technologies while still being based on LCD technology, and Hisense is the main company using this display technology. The first is an Ultra Wide Color Gamut, necessary for full HDR compliance, which calls for 90% of the colors of the DCI-P3 spec be covered; ULED covers 99.98%.
ULED also uses local dimming of the backscreen, breaking it down into several zones that are each independently lit, to establish better blacks in key parts of the scene. All ULED TVs are 4K resolution, and also have their own proprietary motion interpolation technology called UltraSmooth Motion.
The Series 8 and 9 televisions will feature 'HDR Supreme', promising brightness of up to 1,000 nits. However, it's at the top end that we'll see the company making use of Quantum Dot technology, debuting in the Series 9.
We'll spend more time discussing this technology in the Samsung section, as it's their flagship feature for the year.
CRITICAL SPECS Rating 4/5
3,840 x 2,160; 4 x HDMI (2 x 1.4, 2 x 2.0); S/PDIF out; Wi-Fi and Ethernet
Kogan Series 9 MU9500 (55-inch) Review
IT DOESN'T GET MUCH CHEAPER, OR SIMPLER, THAN THIS.
KOGAN HAS BUILT a huge company off the back of its incredibly affordable TV sets, and the Kogan
KALED55CUHDUA is a great example of how. Users are getting a 55-inch television set that also just happens to be curved, a feature that some buyers associate with premium TVs.
Obviously, there are going to be some severe trade-offs to get the price this low.
For starters, it uses a relatively basic LCD panel. As our results show, it had the lowest native contrast ratio of the lot, at just 1,853:1.
USERS ARE GETTING A 55-INCH TV SET THAT ALSO JUST HAPPENS TO BE CURVED, A FEATURE THAT SOME BUYERS ASSOCIATE WITH PREMIUM TVS. OBVIOUSLY, THERE ARE GOING TO BE SOME SEVERE TRADE-OFFS…
It's also one of the dimmest, with a maximum brightness of 384 lux, yet it chews up a relatively high amount of juice for such a small panel, at 105W during testing. There's also no internet connectivity at all, nor HDR support.
However, it is still a full 4K panel, and the inclusion of USB ports means you can plug in external hard drives to act as a PVR. Playing back 4K video files looked fine, and the smaller size means it's in some ways better for standard free-to-air viewing, as there's less noise to be seen due to our HD signals.
If you're looking for the absolute cheapest 4K set on the market, there's not much around that can beat the price of this set.
KOGAN IN 2017
Unfortunately, Kogan didn't respond to our request for information about their line-up in 2017, so we've had to do some internet sleuthing and crystal ball gazing to see what it appears their strategy for the year might be.
It appears they're going to continue to focus on the value end of the segment for the rest of the year, and they've made no mention of adopting any of the more exotic TV technologies in the near future. As such, it's safe to assume that they'll continue to rely on LED technology for the future, until technologies such as OLED and Quantum Dots become much more affordable. A quick look at their website shows that they continue to expand into other product categories, making TVs less of a pillar of their success.
The vast majority of their existing TV range sit between the $300 to $700 price point, with the most expensive Kogan set being the new Series 9 65-inch MU9500 Curved 4K. It's obvious that it's going to forego the likes of Dolby Vision or 4K Ultra Premium, despite the fact that Kogan is promoting the fact that it is using a Samsung panel within.
What the company will continue to expand upon is its use of big data analytics to get shoppers to hit that buy button when perusing the company website. According to a recent interview with SBS, owner Ruslan Kogan said, "Whatever consumers want is what we'll make, so what they are searching for on Google, what they are purchasing in local marketplaces and what they are requesting is what drives our private label strategy," he said.
"It's a strategy that works for people who are value conscious, and that is a lot of people." So don't expect any massive product innovations from Kogan in 2017 — it'll still be focused on delivering affordable big-screen TVs to the masses.
CRITICAL SPECS Rating 3.5/5
3,840 x 2,160; 4 x HDMI; S/PDIF out; no internet connectivity
LG OLED65E7T Review
THE BLACKEST OF BLACKS.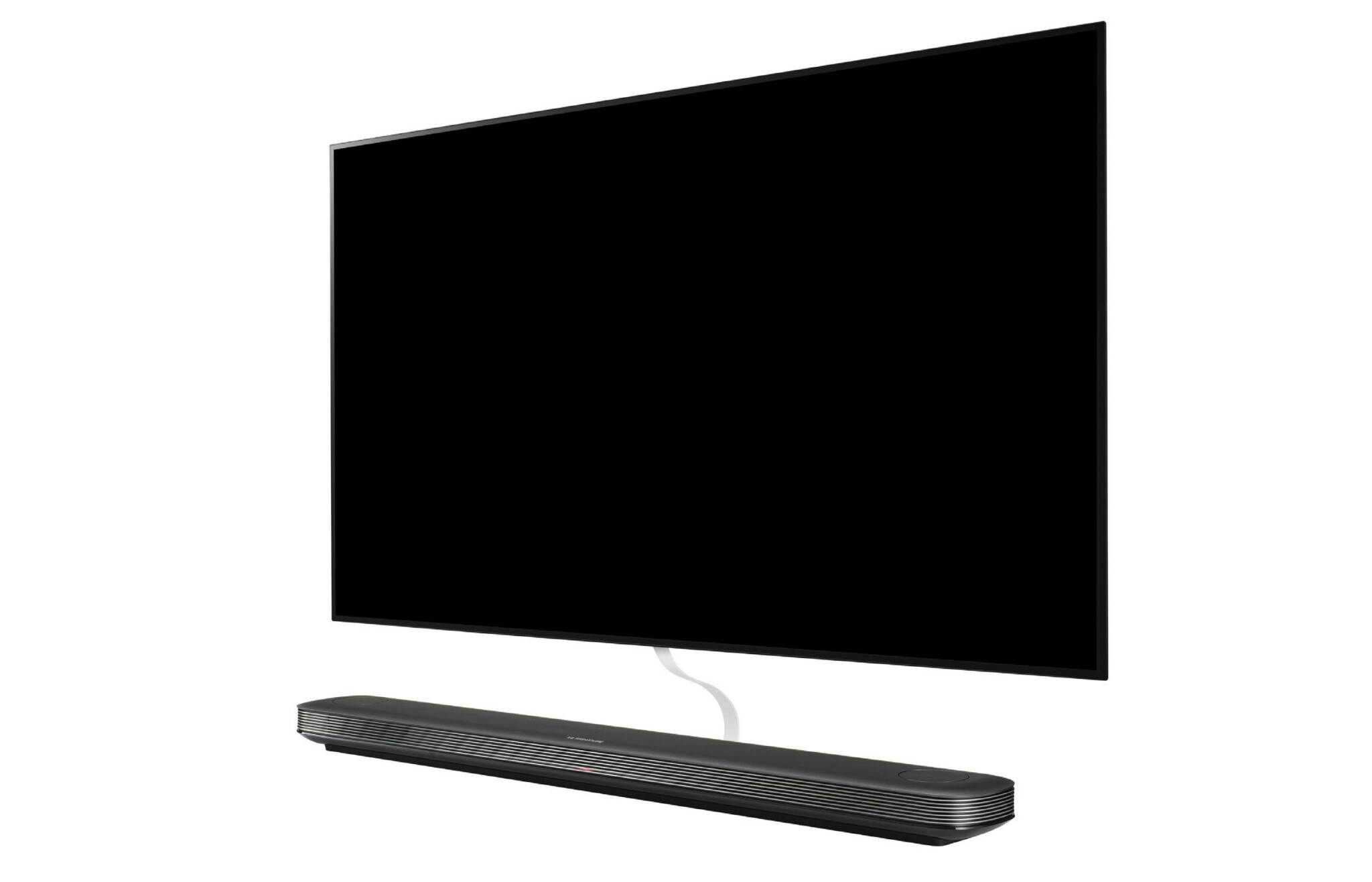 WELCOME TO OUR favorite display in the roundup. Sure, it's also one of the most expensive, but when you see this screen in action, it's hard not to let your jaw drap.
Based on OLED technology, it delivers absolutely pure blacks — absolutely zero light was measured in the blacks. On the other hand, the contrast ratio was off the charts, maxing out the capability of our colorimeter — basically, this thing is capable of pumping out the best contrast possible. With the backlight cranked, we hit 555 lux, one of the brightest displays in the roundup.
THE CONTRAST RATIO WAS OFF THE CHARTS, MAXING OUT THE CAPABILITY OF OUR COLORIMETER — BASICALLY, THIS THING IS CAPABLE OF PUMPING OUT THE BEST CONTRAST POSSIBLE.
Best of all, this 65-inch screen is incredibly thin and light, weighing a mere 21kg, making it very easy to mount on the wall. The setup wizard was simply brilliant, more like playing a video game than setting up a TV, while the remote's ability to act like a Wii-mote motion controller made selecting on-screen options super easy.
It's also relatively power efficient, chugging down a mere 111W during profiling.
If you've got the money, this is one of the best sets on the market. And with image quality like this, it's easy to see why the other major players are now pursuing OLED in their high-end displays.
LG IN 2017 LG will continue to focus on OLED in 2017, but it's also going with the superior Dolby Vision standard when it comes to HDR.
This has a wider color gamut than 4K Ultra Premium, and also allows each frame's brightness to be changed, whereas 4K Ultra Premium can only set the brightness at the beginning of the film. Don't worry, this means it's also backwards compatible with 4K Ultra Premium, and LG will also support the latest HDR standard, Hybrid Log Gamma, the third HDR standard to hit the market.
Yet the company's range of SUPER UHD TVs will instead use In Plane Switching LCD panels using LG's new Nano Cell technology, which appears to be similar to Samsung's Quantum Dot technology. According to LG, these use particles that are a single nanometre in diameter, which allows them to create more accurate colours than the competing Quantum Dot technology. It also does so from wider viewing angles. This technology is due to appear in three of LG's ranges — the SJ9500S, SJ8500S and SJ8000S LG has also partnered with Technicolor in 2017 to include a Technicolor Expert Mode on their TVs, allowing for much more detailed calibration than rival sets. We noticed that our review model's colors were already perfectly calibrated straight out of the box, so they're obviously doing something right.
Support for Dolby Atmos will also be present in certain models at the higher end of LG's offerings, allowing for native support of this new sound technology without the need to upgrade your AV receiver.
Finally, as we mentioned in our review, LG's beautiful webOS will continue to be upgraded, with version 3.5 on the way.
In conjunction with the motion-controlled Magic Remote, we're confident that LG will continue to offer the best user experience in 2017.
CRITICAL SPECS Rating 5/5 (Recommended)
3,840 x 2,160; Dolby Vision; Dolby Atmos; OLED technology
Panasonic TH-75EX780 Review
A WALL-SPANNING BEHEMOTH.
PANASONIC IS GETTING onboard the OLED bus this year, which is why the arrival of this set was a little bit of a surprise. It uses an LCD panel instead, but boy is it big — a huge, wallspanning 75-inches to be precise. It's huge and heavy; the Panasonic reps weren't lying when they said we'd need at least two people to set it up, as it tips the scales at a whopping 54kg.
Despite the use of LCD technology, our test results showed results on par with OLED displays. The digitally enhanced backlight dimming allowed it to reach a pure black result, while the contrast ratio was also off the charts, outdoing what our colorimeter could reach. It didn't quite cover as much of the RGB color gamut as OLED screens, though, but the difference wasn't huge.
IT'S FULLY HDR COMPLIANT, THOUGH USES THE '4K ULTRA HD TV PRO HDR' LOGO TO INDICATE THIS, WHICH WE'RE NOT CERTAIN IS COMPATIBLE WITH THE TWO MAIN HDR STANDARDS.
However, when we set the TV to pure cinema mode, we found that the colors were already perfectly calibrated. It's fully HDR compliant, though uses the '4K Ultra HD TV Pro HDR' logo to indicate this, which we're not certain is compatible with the two main HDR standards. It's very bright, though, maxing out at 569 lux during our testing, while it's also extremely power efficient, using just 79W during our calibration.
One area we weren't too fond of was the interface — for TVs in this price range, we felt that this set had the least intuitive when it came to accessing the myriad of smart TV options.
PANASONIC IN 2017
A huge focus for Panasonic this year will be its flagship OLED EZ1000 series, as the company is finally taking on LG's dominance in this arena. It's the first OLED TV launched by Panasonic in Australia, with the 65-incher landing last April, and a larger 77-incher due in November.
A secondary OLED range, the EZ950 series, will be available in July in both 65- and 55-inch models.
Just because the company is getting into OLED doesn't mean it's abandoning its LCD roots, though. As mentioned above, the set we reviewed was based on LCD technology, which Panasonic refers to as its '4K Pro HDR Ultra HD
LED LCD TVs'. Like all of the premium sets this year, Panasonic is heavily investing in HDR, and it uses three technologies to do so: the Studio Color HCX2 (Hollywood Cinema Experience 2) 4K Processor, HEXA Chroma Drive 4K Pro and Hollywood Tuning. It's not saying that it's going with either Dolby Vision or 4K Ultra Premium, instead stating that they support HDR10, the format necessary for HDR support via NetFlix or HDR Blu-Rays.
We really wish companies would use one of the two main logos just to make things clearer for consumers. We were very surprised by the black levels of our LCD review sample, and it appears that Panasonic uses digitally enhanced localized dimming of the backlight to enable this.
The 77-inch version of this 65-inch OLED TV doesn't have a price announced yet, but we're guessing it'll breach the ten grand mark.
CRITICAL SPECS Rating 4/5 Recommended
3,840 x 2,160; 75-inch; HDR10; LCD technology
Samsung QA65Q7FAMW Review
QUANTUM POWERED TO TAKE ON OLED.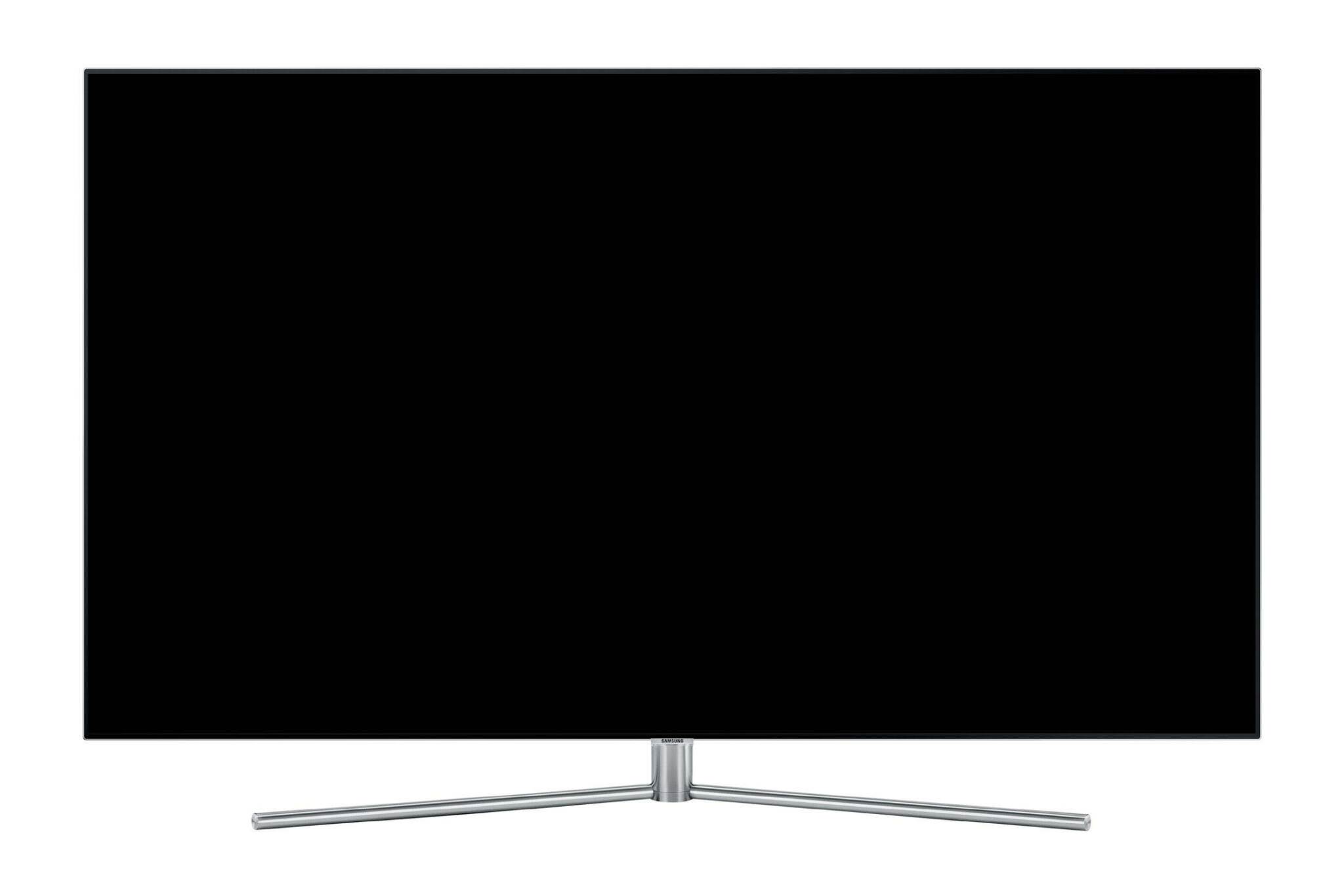 DESPITE BEING A whopping 65-inches, this was one of the lightest and thinnest sets in the entire roundup. This is partly because it's built around Samsung's QLED technology, which shouldn't be confused with OLED.
This is basically LCD technology with the addition of a film comprised of Quantum Dots to the layers that make up the panel.
ANOTHER INNOVATION SAMSUNG IS ROLLING OUT ACROSS ITS TVS THIS YEAR IS STEAM INTEGRATION. THIS MEANS GAMERS WILL BE ABLE TO STREAM GAMES FROM THEIR PC TO THE TV WITHOUT A STEAM BOX.
They're microscopic molecules that emit different colored lights depending on their size. This means there still needs to be a backlight, so blacks aren't as good as OLED. As our i1 results show, black luminescence measured in at 0.014cd/m2, as opposed to the pure black of OLED. Contrast performance also wasn't as brilliant, hitting 8,525:1, well behind that of OLED. So as you can see, QLED still has some way to go to match OLED image quality.
On the plus side, this panel is exceedingly bright, hitting 567 lux, while also being very power efficient, at just 80W. One feature we absolutely love is the One Connect hub. This takes all of the screens inputs and puts them on an external box. This is then connected to the TV by an incredibly thin wire, making cable hiding infinitely simpler. The voice control is also a handy touch, but overall, we did find the image quality not up to scratch compared to OLED.
SAMSUNG IN 2017
Unfortunately, Samsung was another of the companies that didn't respond to our request for information about their strategy for 2017, but their CES announcements and other more recent press releases give us a pretty good idea of where this behemoth of the TV market is heading. The big push for Samsung this year is continuing to improve upon its QLED technology across three new ranges, the Q7, Q8 and Q9.
The Q7 is lit from below, the Q8 is a curved version, while the Q9 is lit from both sides.
According to Samsung's QLED press release, the latest version can display the DCI-P3 color space accurately — in other words, they should be capable of reproducing 100% of the color spectrum. Yet our DispCal measurements showed that the set we reviewed only covered 92.5% of this.
While Samsung has been using Quantum Dot technology for a couple of years, the latest version uses a metal alloy cover to improve its color accuracy. Apparently, this means it can also display more accurate colors at higher brightness levels, and also allow viewing from a wider angle. Unlike OLED, which can fade over time, QLED doesn't suffer from such problems. Still, we're surprised to see that Samsung has chosen not to go with OLED in any of its product ranges.
Another innovation Samsung is rolling out across its TVs this year is Steam integration, from game-maker supplier Valve. This means gamers will be able to stream games from their PC to the TV without the need for a Steam box, as this feature will be integrated into the TV. It's not clear whether this will be across all Samsung sets, but we're confident it'll be in their mid-range and above.
CRITICAL SPECS Rating 3.5/5
3,840 x 2,160; 65-inch; QLED technology; One Connect hub
Sony KD65Z9D Review
LED TAKES THE BACK SEAT TO OLED ONCE AGAIN.
AS THE MASTERS of Hollywood, Sony is often seen as the purveyor of perfect quality color when it comes to displays. Yet it appears the company has been left behind this year as the rest of the pack move forward with OLED technology; while Sony is releasing OLED TVs this year, at $6,000, it's hard to swallow this TV packing LCD technology at this price.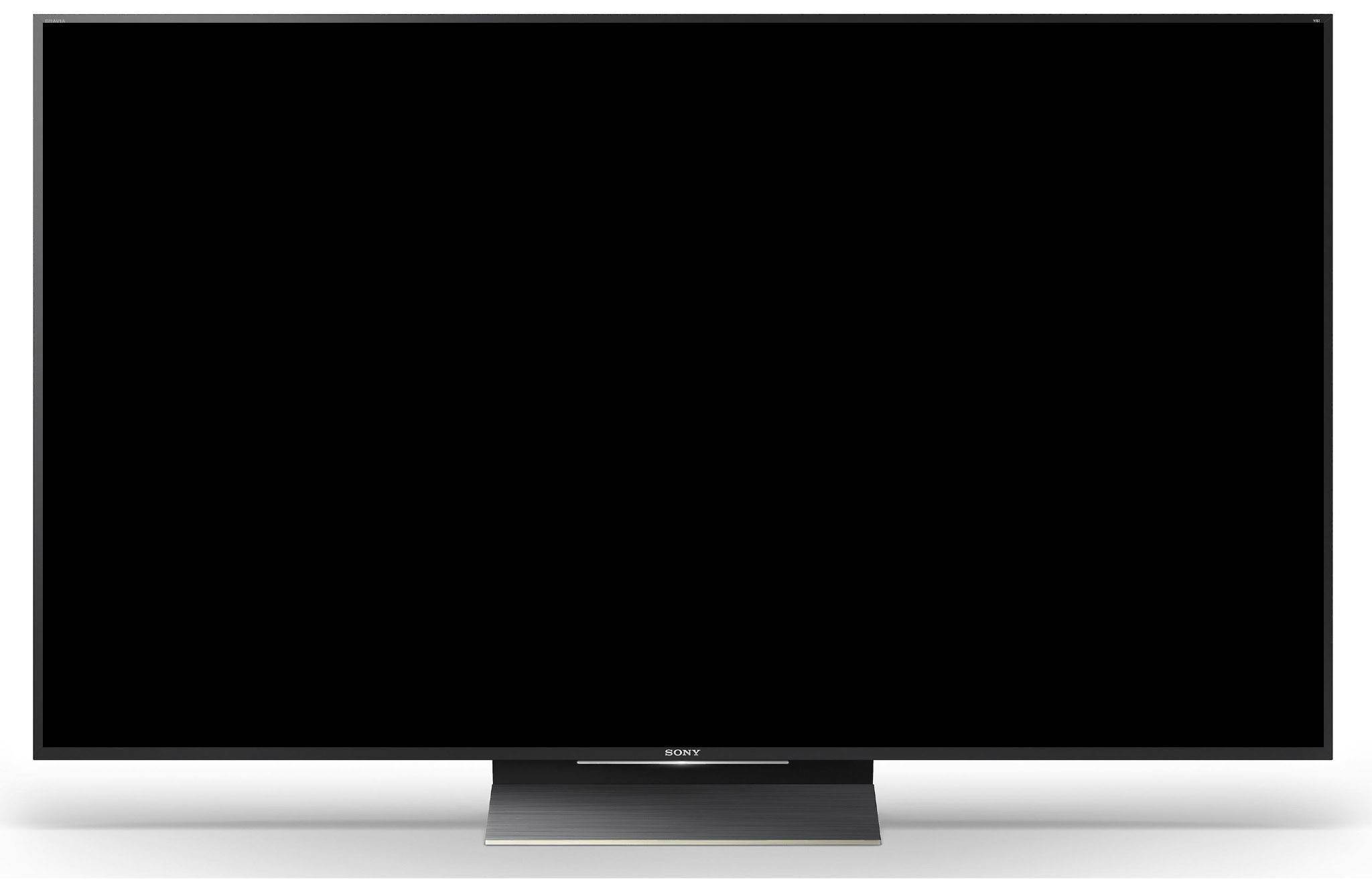 As our test results show, this panel almost hits perfect blacks, but not quite. Most disappointing, though, is the contrast ratio.
At 25,098:1, it's superb compared to other LCD screens, but can't compete with OLED. At least the colour calibration is perfect out of the box — it was profiled 100% correctly when we set it to pro-colour mode. However, we found that, while sRGB coverage was brilliant, at 99.3%, this came at the cost of DCI P3 coverage, which seems to be the 'new' standard to measure TVs by, at 74.1%. Brightness out of the box was also insane, at 448cd/m2, which we had to lower to 120. It's also not the most energy efficient, pulling in 188W during profiling. Once again, we see a TV that claims HDR compatibility, yet lacks either of the two industry approved logos. Sigh.
There's simply no denying it — OLED is the superior panel technology, no matter how many tweaks and tricks the likes of Sony can make to its LCD TVs. As such, we find it hard to recommend this TV considering the price.
SONY IN 2017
Once again, Sony was one of the few companies who didn't get back to us in the two weeks between our request for information on its 2017 line-up and the deadline. Luckily, we were at CES 2017, so got a pretty good overview of its plans for the year, and it happens to have a great news website.
So here's what's in store for Sony's TV plans for the year. The good news is that Sony is jumping aboard the OLED bus. Its Bravia 4K OLED A1 series combines the prowess of an OLED panel with the X1 Extreme 4K HDR processor previously outed in Sony's ZD9 series. According to Sony, this allows them to take existing footage and upscale it to both 4K and add HDR-like quality to the overall image, even if the base footage is neither. Rumous suggest that Sony has turned to OLED masters LG to supply their OLED panels, though we can't verify this right now.
Sony isn't merely great at image quality, though; it's also known for its sound systems.
The new A1 series will be enabled with Sony's Acoustic Surface technology, which basically uses the entire panel as a speaker.
We've yet to hear the results, so keep your ears peeled.
As seen above, Sony is still sticking with LCD technology for its more affordable sets, and both its OLED and high-end LCD screens will support HDR; we're just not sure which version yet. Sony will even be offering 1080p screens with HDR support… but again, the company isn't saying exactly which version. Please, guys, will some of you stick with either the Dolby Vision or 4K Ultra Premium logo to help consumers out (and we're not even including the latest standard).
As tech journalists, it's hard enough; we can only imagine how hard it's going to be on the typical consumer.
CRITICAL SPECS (Rating 3.5/5)
3,840 x 2,160; 65-inch; LED technology; 4 x HDMI; HDR enabled
Best of the best
OUR PICKS FOR THE BEST TVS AT A RANGE OF PRICE POINTS.
LG OLED65W7T (65-inch) Review –  WHEN MONEY IS NO LIMIT
AS THE COMPANY with the most experience building OLED screens, it's no surprise that the best on the market comes from LG. And its Signature Wallpaper series, to which this wafer-thin model belongs, is a sight to behold. With industry-leading image quality, it's also the sheer beauty of this TV that makes it our favorite high-end product. At just 4mm deep, it almost looks as if it's built into the wall when mounted.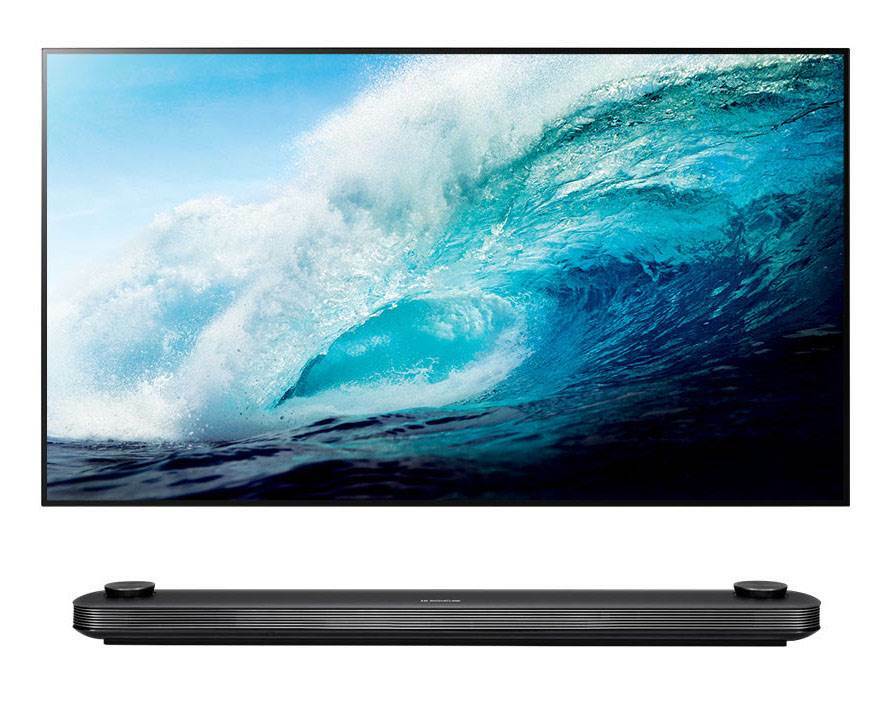 Incorporating all of the latest technologies, including Dolby Vision and Dolby Atmos, it also comes with its own Dolby Atmos soundbar, projecting surround sound from a single speaker bar. We love the magic remote, while the user interface is second to none. If you've got money to burn and want the absolute best TV on the market, this is the one to go for — we only wish there was an 80-inch model, but could only imagine the price tag on that sucker.
Samsung QA55Q7FAMWXXY (55-inch) Review – BEST UNDER $5,000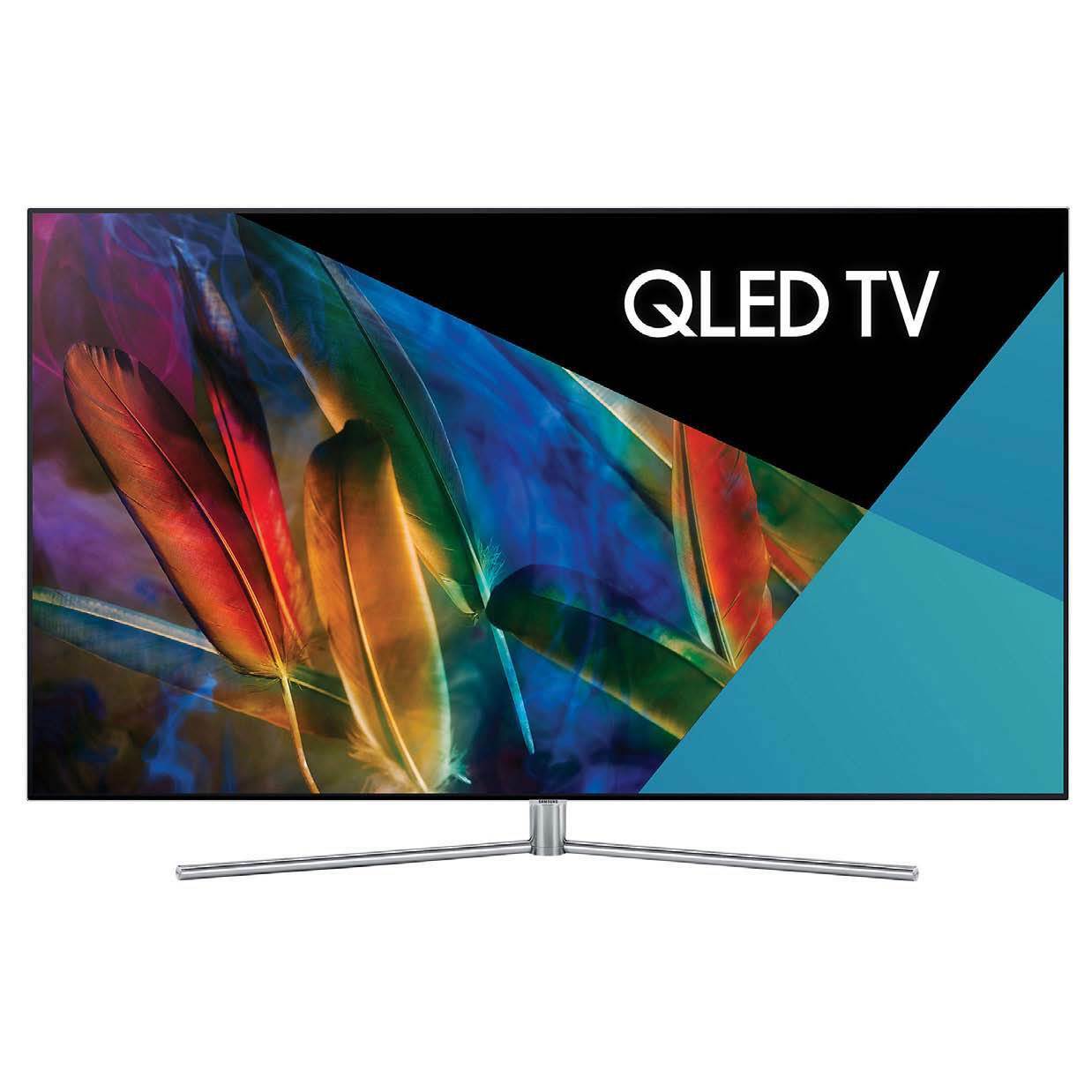 IT MIGHT STILL be using an LCD panel, but Samsung's latest iteration of its Quantum Dot technology brings the picture quality of this set to levels approaching that of OLED, all at a more reasonable cost. It's extremely bright, though the blacks aren't quite as deep as OLED displays. Like the expensive LG model, this set is incredibly thin and light, making it a breeze to mount on your wall, while the One Connect hub does away with all of the hassles of hiding several HDMI and an antenna cable. The voice recognition generally works pretty well, while the TVs integration with your smartphone means you needn't worry about losing your remote. There is a little bit of an issue with the image fading as viewers sit at extreme angles, but it's not as bad as the LCD TVs of the past. For under five grand, you're getting a great TV set that looks gorgeous, has stunning image quality and is excellent value.
THE PROS AND PITFALLS OF BUDGET TVS
WHAT YOU GET — AND DON'T — BY GOING THE BUDGET ROUTE ON A TV IN 2017.
Walk into any JB Hi-Fi and you'll be amazed at the plethora of sub-$1,200 4K TVs from the likes of TCL, TEAC, Hisense and even Sony. Some 4K TVs can even be had for as little as $600, but you're going to miss out on some key features on most of these.
First and foremost are smart TV features, with no Ethernet or Wi-Fi connectivity to enable integrated Netflix, Stan or other online applications. However, the biggest difference will be the image quality. Now that HDR is taking the premium market by storm, and the huge leap in colour and contrast performance that it delivers is hard to forget, TVs that lack HDR simply look much flatter and drabber than their HDR-enabled counterparts. Detail in dark scenes will be much harder to notice, while the overall brightness of the TV will also be severely curtailed. You may also find that they have fewer HDMI inputs, and these sets may also be limited to a refresh rate of 30Hz, whereas high-end TVs have a native refresh rate of 60Hz that can be boosted over 200Hz with interpolation. Still, considering what $1,000 bought us just a few years ago, it's worth checking out these budget models if that's all you can afford, as the quality of TVs has leapt immensely in the last few years.
Hisense 50M7000UWG (50-inch) Review – BEST UNDER $2,000
USING HISENSE'S PROPRIETARY ULED technology, which is a series of refinements to existing LCD technology, this affordable big-screen TV brings image quality to your living room that would have cost over $5,000 just a few short years ago. It's HDR-compliant (though doesn't carry either of the two main HDR logos), and comes with all of the smart features you'd expect in much more expensive sets. While it may be backlit, black levels are excellent, though obviously not in the same league as OLED. Surprisingly, even the built-in speakers are of a decent quality, and mimics surround sound even though it only has two speakers. The Opera operating system is easy to use, and we'd go so far as to say that it's even superior to Samsung's interface. Like the other sets on this page, it's impressively thin. To get the very best out of this set, we'd definitely recommend a quick calibration though, as the out of the box, settings aren't perfect.
Kogan Series 9 MU9500 (55-inch) Review –  BEST UNDER $1,000
AT THIS PRICE, don't expect anything but the very basics — forget about any form of smart apps or network connectivity, voice control, motion controlled remotes or HDR support. However, what you do get is 55 inches of curved screen with image quality that is actually extremely viewable. The curve is more of a gimmick than of any real use, though it does help this set to look like it costs a heck of a lot more than the tiny price tag. Based on simple LCD technology, don't expect the blacks or color vibrancy of the more expensive competitors, yet that's not to say it's anywhere near as bad as the first range of Kogan sets released many years ago; the company has come a long way in a short time. It's also a true 4K panel, with a resolution of 3,840 x 2,160, so you can expect your 4K Blu-Ray movies to look crystal clear. Sadly, you'll have to buy a media box to enable other goodies like Netflix and the like, but these can be picked up for as little as $50 these days, so for a combined price of $850 or so, you're getting a 55-inch screen that is incredibly good value.