Summer's a great time to get into drone flying – here are three to try. Read our Potensic Atom SE vs Autel Evo Nano plus vs DJI Mini 2 SE.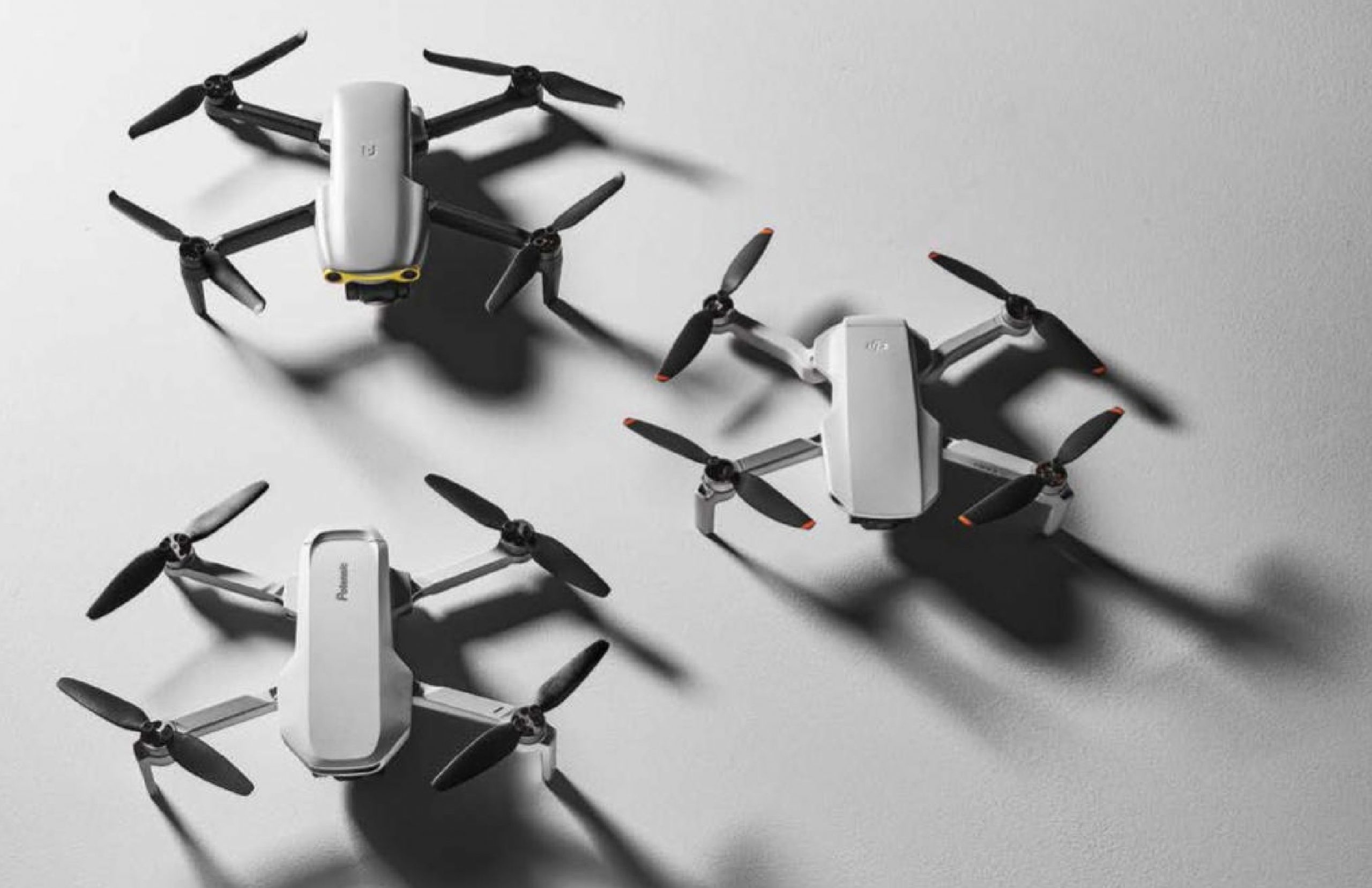 Whether it's capturing breathtaking landscapes, video footage of your holiday, or even inspecting the tiles on your roof, modern camera drones offer unparalleled ways in which to capture crisp 4K video and high-resolution images without your feet moving an inch. With another warm summer just over the horizon, now is the time to consider buying yourself that camera drone you've always wanted but perhaps kept putting off because of all the legal hoops you need to jump through in order to fly it.
Well, don't let the spectre of official licensing rules dissuade you because today's sub-250g drones – like the trio of keenly-priced, high-flying titans we're looking at – are exempt from the majority of regulations so you can fly them almost anywhere.
Sub-250g category drones are not only small and portable, but they pretty much fly themselves and will stay aloft for up to 30 minutes while transmitting pin-sharp real-time video back to the operator on the ground from up to six miles away. Their tiny cameras, meanwhile, can produce stunning 4K or 2.7K video and pin-sharp high-res images via a simple tap of a smartphone button. So what are you waiting for?
WHATS ON TEST…
Last update on 2023-09-18 / Affiliate links / Images from Amazon Product Advertising API
An almost-perfect beginner drone – if only the camera performance was better thoroughly enjoyable sub-250g drone, the Potensic Atom SE has easy-to-master controls and plenty of flying modes to choose from. The supposedly 4K camera is far from impressive, and footage stabilisation is a bit clunky, but beginner pilots on a budget should consider the Atom SE as their first (or next) drone.
The Potensic Atom SE is a delight to fly. The controls are easy to master, and there are plenty of features to play around with. It's also super responsive, with only a minimal delay between the control stick and the drone's movement. Even if you're not an ultra-experienced drone pilot, you'll likely be able to fly the Atom SE easily.
The Atom SE is super lightweight, so wind speed does dramatically affect the drone's flight pattern. This doesn't mean it's tricky to fly; if you press the control stick forward, it will fly in that direction. However, the horizon on the footage might not look quite straight.
There are a few different flight modes, including Follow Me, Circle Flight and Waypoint Flight modes. These all seemed to work fine, and we can see the appeal of using the Circle Flight mode when you're standing on top of a peak or in a middle of a clearing.
The Atom SE is equipped with a 12MP Sony CMOS sensor capable of shooting 12MP photos in JPG and RAW (DNG) formats and 4K HD
The controls are easy to master, and there are plenty of features
Potensic's compact drone also has an emergency return-to-home mode, which is automatically activated when the battery drops to 25% video at 30fps. It has a 118° field of view and a +20° to -90° vertical camera adjustment angle. Sadly the video capabilities leave much to be desired, especially when the light conditions aren't perfect. The footage doesn't feel like 4K, and it generally looks grainy. There is no shakiness, so that's good, and you can adjust the camera angle vertically. But apart from that, it's hard to say anything nice about the camera.
Due to the way the drone moves and its inability to withstand wind, the footage often ends up jerky and not level. Instead of the gently rolling back-and-forth movement FPV drones produce, videos look like someone fixed an action cam at the bottom of a pendulum – it swings rapidly from one side to the other.
Despite the underwhelming camera, this drone flies well and has plenty of top-notch features to get beginner drone pilots on board. It's not massively more affordable than the DJI Mini 2 SE but offers more flying modes and extra features, making it more appealing to those who prioritise the flying experience over camera footage.
Last update on 2023-09-18 / Affiliate links / Images from Amazon Product Advertising API
This titchy drone boasts the best camera ever fitted to a sub-250g model hen the standard Autel Evo Nano came out, it blew us away with its smooth flight characteristics and unbelievable camera. The Evo Nano+ is the exact same drone bar the camera, which puts it in a whole other class when it comes to shooting aerial videography and photography.
Before we get to flight performance, we should address an issue that has had some critics in a bit of a tizz – namely the Evo Nano+'s ability to fly in strong winds. We can appreciate their concern to some degree because we know what it's like getting a drone back in a headwind. But this titchy thing only weighs 249g – how could it possibly fly efficiently in a gale where tree branches are in full sway?
Wind aside, what's this drone's control system like? In a word, amazing. For a drone of this size and weight, the Evo Nano+ is as smooth as smooth can be. The control stick resistance feels perfect and the power-to-stick-input ratio is as good as any DJI drone. In short, this bird is easy enough for your cat to fly.
Aside from the smooth flight controls, the gimbal control wheel allows for precise camera positioning without any sudden changes in speed. We haven't had one issue with this: basically, the more pressure you apply to the wheel the faster the camera tilts. Well done, Autel!
Video transmission quality is an area where this drone excels
Unlike the DJI Mini 2 SE, which ships with a 1/2.3-inch CMOS sensor, the Nano+'s camera is equipped with a 0.8-inch CMOS sensor. It's capable of delivering 50 megapixel images and a wide range of video resolutions, from pin-sharp 4K (3840×2160) at up to 30 frames per second all the way down to 1080p at up to 60fps.
Video transmission quality is another area where this drone excels. Unlike, say, the DJI Mini 2 which transmits visuals from the drone's camera in 720p, this one is in 2.7K for up to 1km away and 1080p beyond that. You'll come to appreciate this extra clarity when flying in areas with complex lighting and lots of obstacles.
While the Evo Nano+ is a lot more expensive to buy than the DJI Mini 2 SE, its overall specification is much closer to that of the DJI Mavic Air 2 and, to some degree, the much more expensive DJI Air 2 S. For a small sub-250g drone that ships with three-way obstacle avoidance, a mini smorgasbord of autonomous flight modes and a stunning 4K camera, the Autel Evo Nano+ is nothing short of sensational.
We don't know what kind of magic fairy dust Autel's R&D bods sprinkled on the camera but it's clearly something special
Last update on 2023-09-18 / Affiliate links / Images from Amazon Product Advertising API
You get almost all the features of the DJI Mini 2 but for a lot less poiler alert: the DJI Mini 2 SE is a superb sub-250g drone with an excellent gimbal and brilliant flight capabilities. The price is just right for the feature set. And from a flight performance point of view, it's almost identical to the DJI Mini 2, and it only falls a little bit short in video capabilities – a small price to pay for significant savings.
We were super impressed with the flying capabilities of the DJI Mini 2 SE. Not only does the drone have the same flying prowess as its more expensive sibling, the Mini 2, but it also has Level 5 wind resistance (up to 10.7m/s or 38 km/h) and ±0.1 m vertical and ±0.3 m horizontal hovering accuracy (with vision positioning). This, combined with the superb three-axis gimbal performance, ensures that the DJI Mini 2 SE stays where you left it in the air.
There are three flying modes: Normal, Sport and Cine. You'll need to set the drone in Sport to reach maximum ascend, descend and flight speeds, whereas, in Cine mode, flight speed is limited for more stable video capturing.
The drone also has a few different return-to-home (RTH) modes. Smart RTH uses GPS to find its way back to the controller; Low Battery RTH is triggered when the battery has just enough juice to make it home and the Failsafe RTH option backtracks the drone's flight path if it loses connection to the controller (up to 50 metres).
Despite the cheaper price, the DJI Mini 2 SE inherited many of the Quickshot modes of the Mini 2, including Helix (the drone ascends around an object in a spiral fashion), Circle (spiralling movement at a set altitude) and Boomerang (it ascends and then descends along an elliptical route). You can also shoot Sphere, Wide Angle, and 180° panoramas using the aircraft.
At this price point, it's hard to be mad at the DJI Mini 2 SE
To make beginner pilots' life easier, the drone also has Auto Takeoff and Auto Landing functions, which can be initiated via the DJI Fly app
Interestingly, it uses the same 12 MP 1/2.3-inch CMOS sensor as the Mini 2, the latter of which can shoot videos in 4K, whereas the Mini 2 SE can only shoot 2.7K footage up to 30 fps. Sadly, the DJI Mini 2 SE hasn't got a True Vertical Shooting option either -as found on the DJI Mini 3 Pro – so you'll need to crop the videos if you prefer to post vids on Instagram/TikTok.
The DJI Mini 2 SE is a superb drone for beginners. It offers plenty of user-friendly features, such as Quickshots video modes, Auto Takeoff and Landing, return-to-home modes and more. Better still, it allows you to shoot photos in RAW format. There are a couple of small trade-offs, such as the lack of 4K video resolution and no True Vertical Shooting options, but at this price point, it's hard to be mad at the DJI Mini 2 SE. You get what you pay for and then some.
Last update on 2023-09-18 / Affiliate links / Images from Amazon Product Advertising API
AUTEL EVO NANO+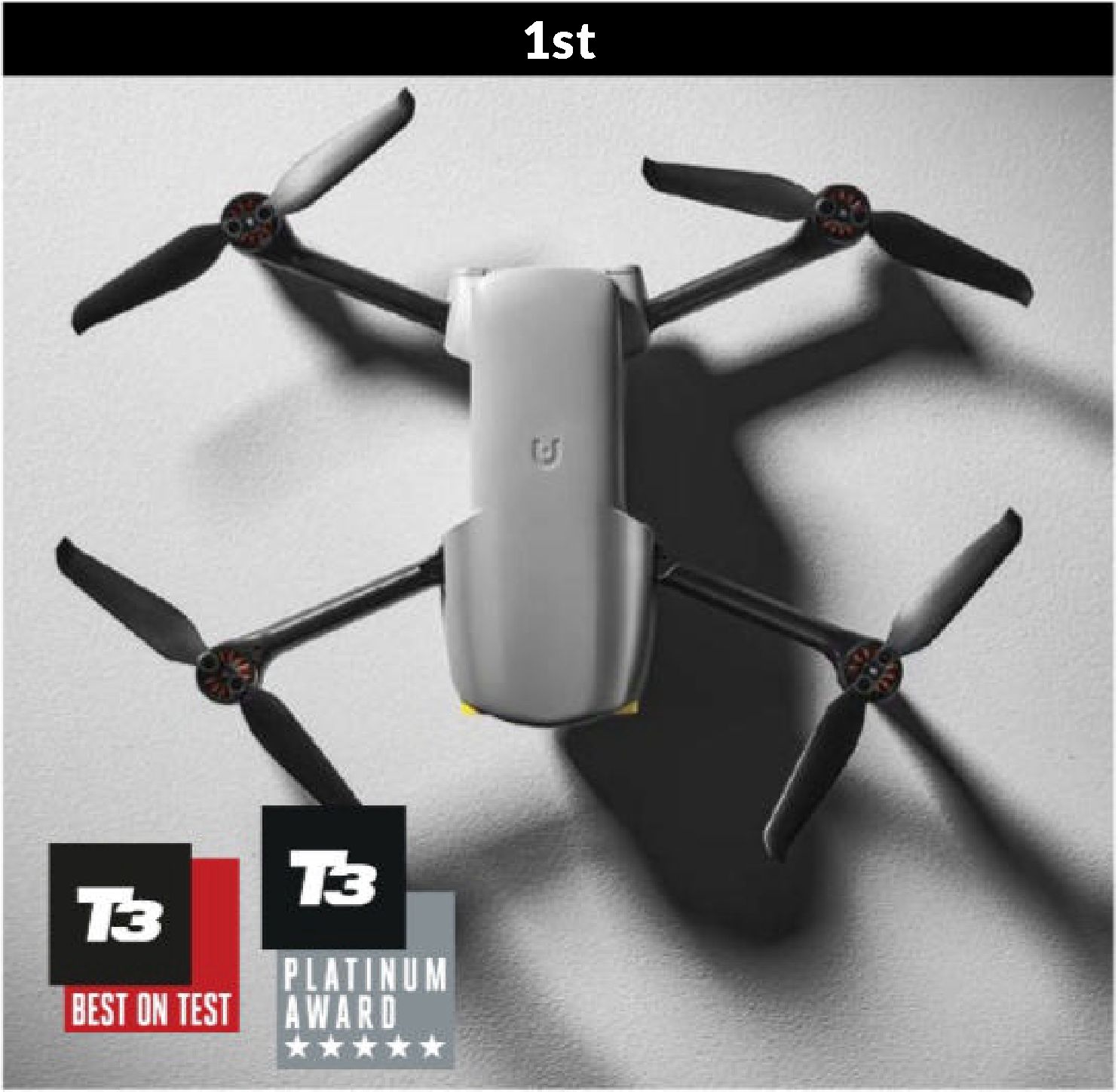 Last update on 2023-09-18 / Affiliate links / Images from Amazon Product Advertising API
DJI MINI 2 SE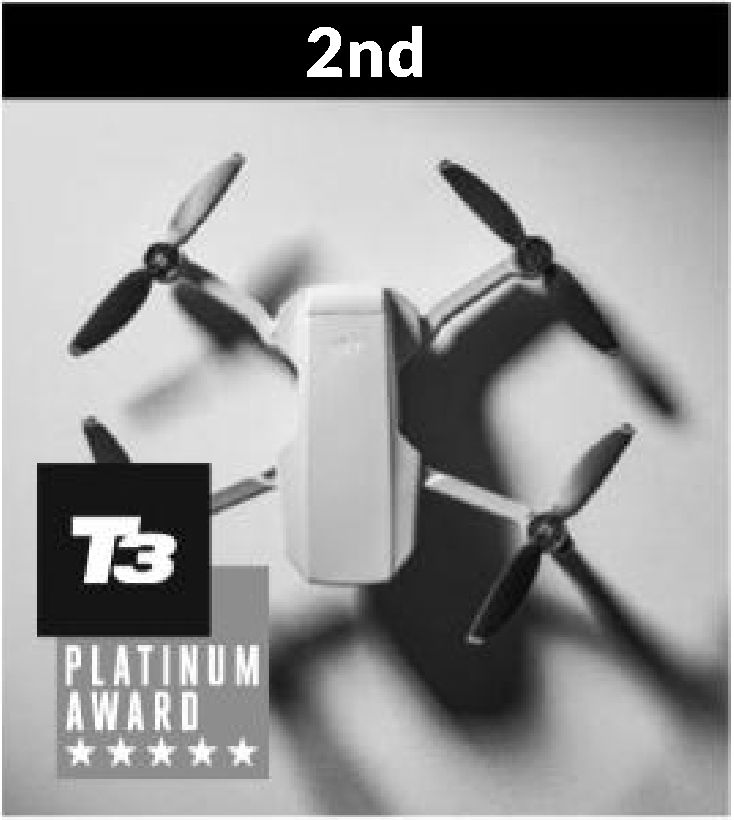 Last update on 2023-09-18 / Affiliate links / Images from Amazon Product Advertising API
POTENSIC ATOM SE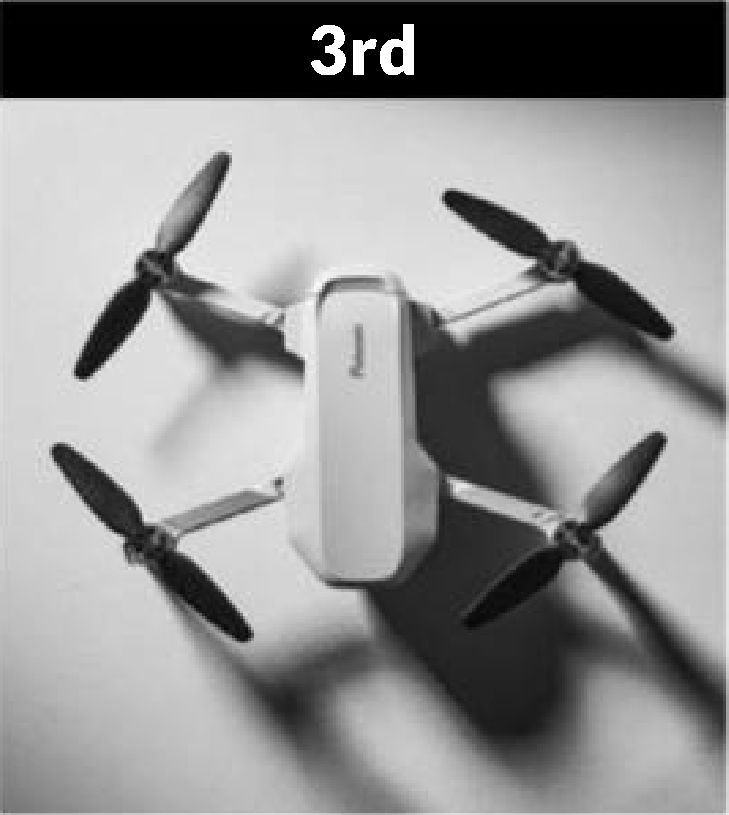 Last update on 2023-09-18 / Affiliate links / Images from Amazon Product Advertising API
DRONING ON: THINGS TO KNOW
WHAT IS THE SUB-250G CATEGORY?
The UK's Civil Aviation Authority has many laws that forbid the use of most drones without official permission, usually in the form of a Flyer ID and a Pilot ID. In the process, the CAA also created a sub-250g weight category for smaller camera-carrying drones as they don't pose a threat to people below. This means you can fly any sub-250g drone over people, cities, towns, tourist attractions, beaches and parks.
CAMERA QUALITY IS EVERYTHING
Aside from basic flight performance, the most important element of any drone used for shooting video and stills is the quality of the camera and gimbal. We can't stress enough how important it is to choose a drone with a decent camera and ideally a mechanical 3-axis gimbal because without these two stalwarts the quality of your footage and stills may turn out to be very disappointing.
GET SMART
Many modern camera drones now feature a tranche of 'smart shots', ie automatically generated flight paths and camera angles that are difficult to achieve when flying manually. Chief among these is the ubiquitous 'orbit' mode, which commands the drone to fly nose-in in a perfect circle around your chosen subject. Some models like the Autel Evo Nano+ also include an 'Active Track' function which follows slow moving subjects really well.
ADJUST INFLIGHT CHARACTERISTICS
All three of these drones we've covered here allow you to customise certain flight parameters but the DJI and Autel models provide a much wider selection. This includes joystick sensitivity, yaw speed, gimbal tilt speed, plus a variety of handy camera settings. It's therefore worth going for a model that allows for these levels of customisation if only to enhance your enjoyment and make you a more composed flyer.