There are plenty of tools that claim to detect and update outdated drivers, but either charge you a hefty fee, come bundled with junk or install drivers from dubious sources. It's for these reasons that some tech experts suggest you avoid using driver updaters altogether and rely on Windows Update for the task. However, there are a few programs that do work as promised and give you more control over your drivers than Microsoft and device manufacturers do. Read our BEST FREE TOOLS FOR UPDATING DRIVERS.
Here we review the three best tools for managing your drivers, which are all free, safe and reliable to use. We also reveal which driver updaters you should avoid.
Snappy Driver Installer Origin Review
https://www.glenn.delahoy.com/snappy-driver-installer-origin/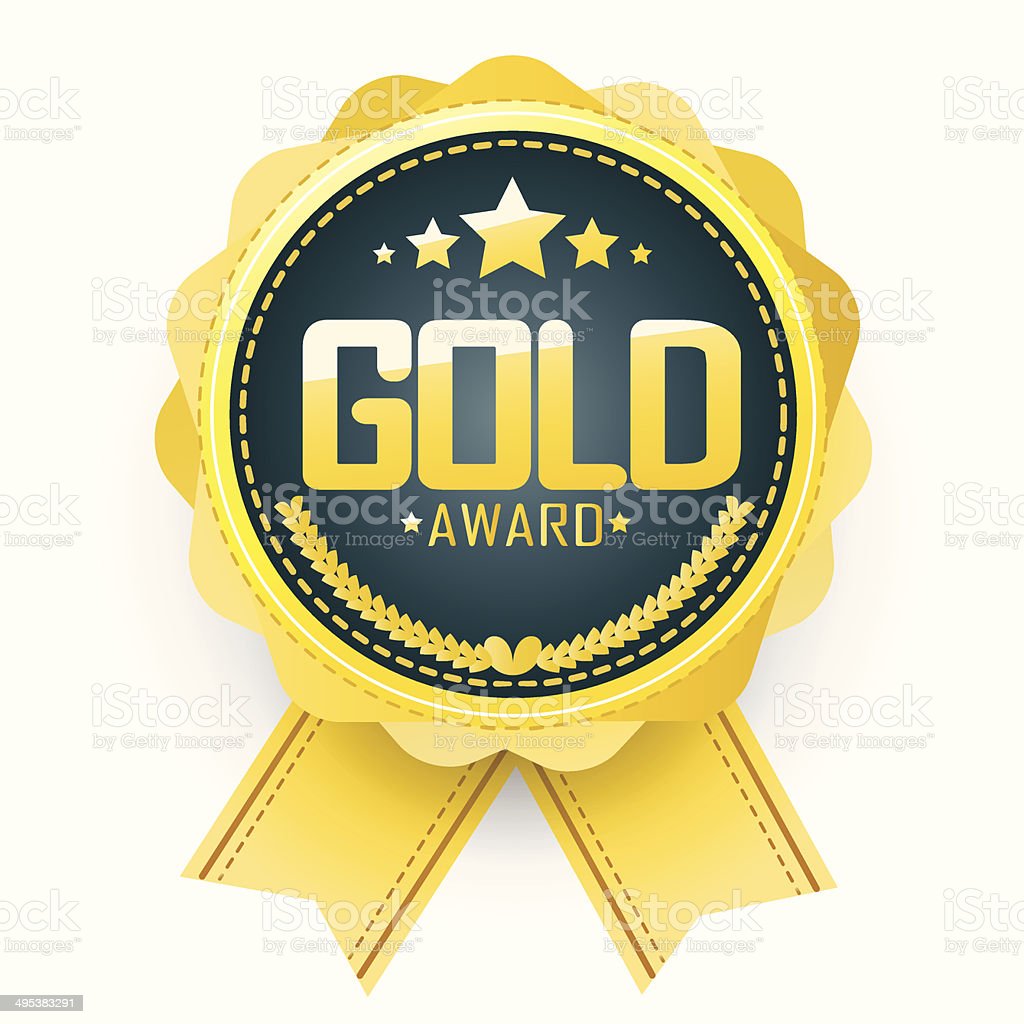 Snappy Driver Installer Origin (SDIO) is by far the best tool for identifying outdated drivers, and installing newer and/or better versions. Free of charge, free of junk and lacking premium-only features, it's a program you can either use occasionally to try and fix performance problems, or regularly in tandem with Windows Update to keep all your device drivers updated.
To use SDIO, you first need to install its 20MB indexes pack, which scans your PC to detect which drivers need to be updated. You can then review the results and decide which ones to install. Unlike Windows Update, the program helpfully tells you when a driver is newer but "less optimal" than what's already installed, but it also includes unsigned drivers, which you should ignore.
Create a system restore point ([1] in our screenshot below) before updating any drivers, so you can roll back if anything goes wrong. Installing selected updates is as simple as clicking the Install button [2] – recommended drivers are highlighted in bright green [3].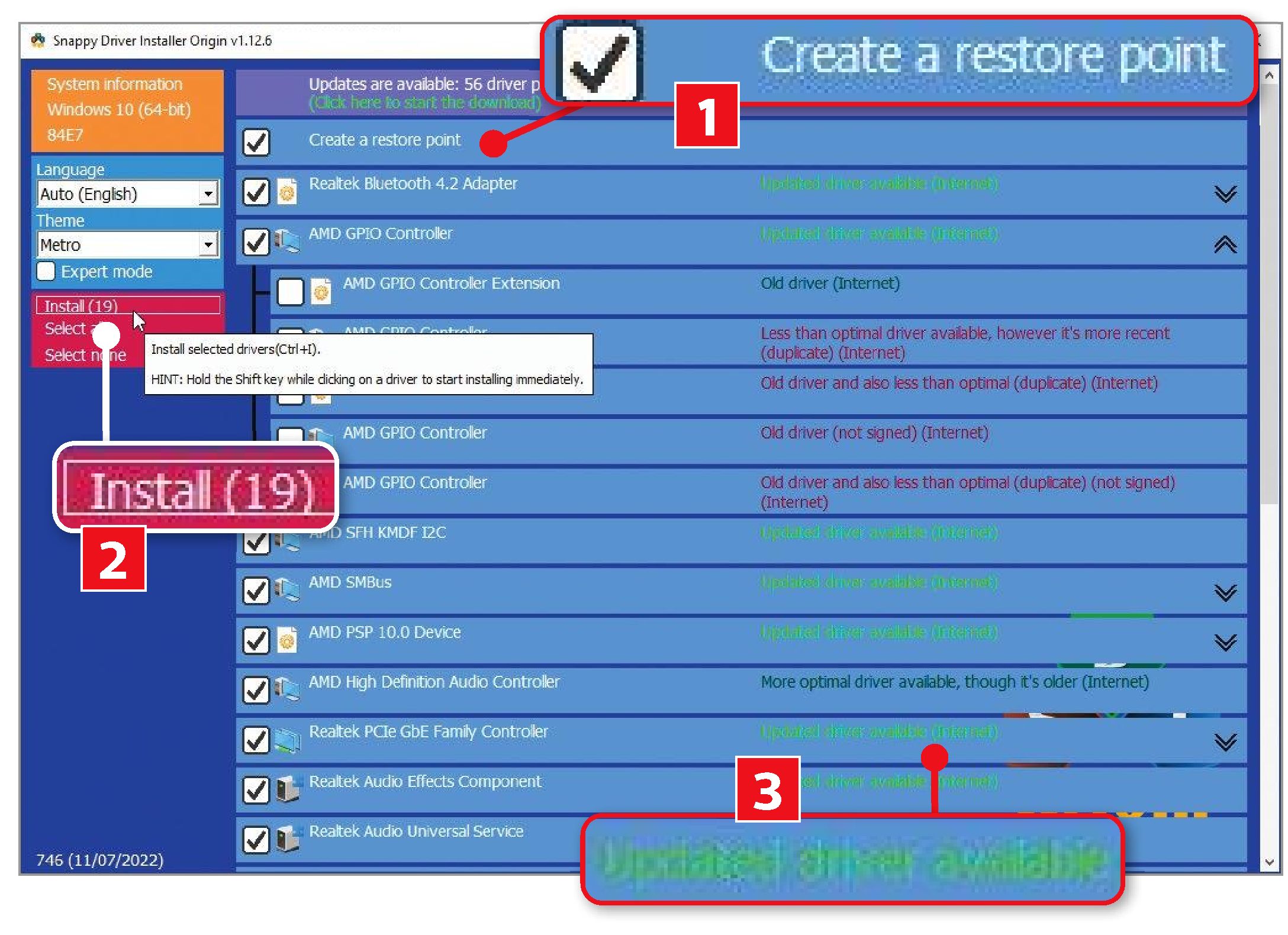 Snappy Driver Installer Origin is the best free tool for updating your device drivers
We like the control Snappy gives you over which updates to download, and that you can press Ctrl while hovering over an entry to compare your current driver version with the one that's available.
It's a portable tool that doesn't require installation, and lets you install drivers offline if you download its massive (26GB) collection of driver packs. SDIO's default interface isn't particularly attractive, but you can tailor it to your taste by applying a different theme
Note that Microsoft Defender's SmartScreen may flag SDIO as 'unrecognised', but it's totally safe to use – see its VirusTotal results – so just click 'More info' then 'Run anyway'.
How I used Snappy to update my drivers
Having used Snappy Driver Installer Origin before, but not for several months, I knew the first thing I needed to do to update my drivers was click the button to download its indexes. Actually, that was the second thing after changing its theme to the more readable Coax option. Snappy then scanned my PC and listed drivers for all my devices.
Working through these from the top, I saw that updated drivers were available for my Realtek Bluetooth 4.2 adapter; several AMD controllers related to my processor and graphics card; audio components from different manufacturers; my laptop's ELAN touchpad and clickpad; and an HP driver for the keyboard. The latter was labelled 'Updated driver available which is also more optimal', which seemed like the best of both worlds, so I ticked the box next to it.
Other entries were initially more confusing because clicking the button next to them revealed a choice of drivers, some of which were 'older and less than optimal', while others were 'less than optimal but more recent'. After experimenting with options with SDIO's 'Expert mode' (tick the box on the left to activate this – see screenshot), I realised that the drivers it lists first are always newer and/or better than what you already have installed. So I ignored everything except the 'Updated driver available' recommendations and selected those entries -17 in all. I then ticked the box to 'Create a restore point' and clicked Install.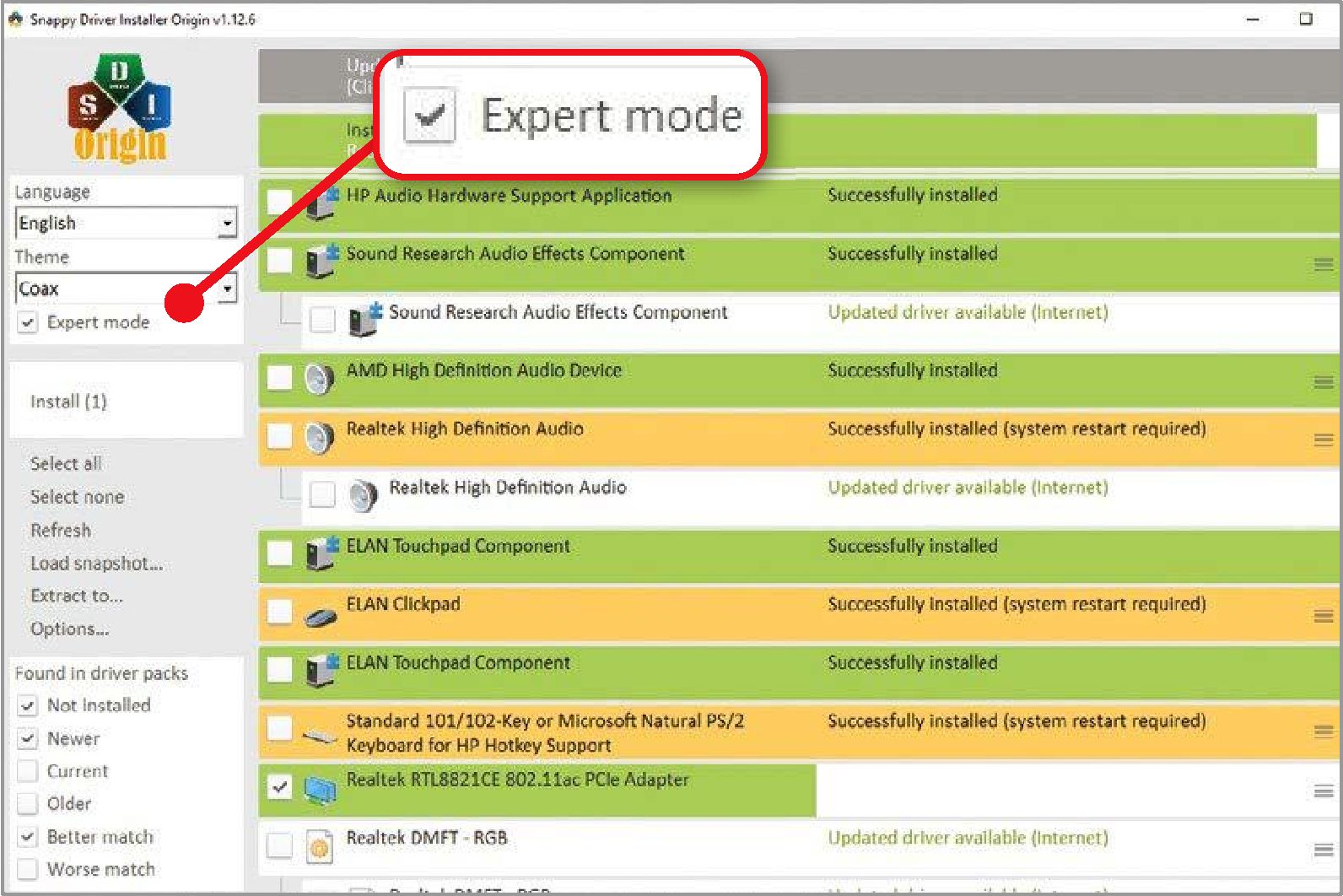 Snappy's 'Expert mode' lets you decide which drivers to include in its list
Snappy downloaded and installed just over 2GB of drivers, which took around 15 minutes. I could have been more selective, but thought I might as well do the lot in one go. Once finished, I restarted my PC and found everything in working order. In fact it seemed to load and respond more quickly – or more snappily – than before.
If downloading Snappy's driver packs sounds like too much hassle, DriversCloud offers an alternative – albeit less thorough – solution that partly works within your browser.
Select 'Scanning and drivers download' on its homepage (or go straight to https://www.driverscloud.com/en/my-drivers), click Start Detection and choose 'Automatic installation' to download the DriversCloud 'agent'. Install and run this tool and it will scan your PC for drivers and open a web page showing its results. These include entries for your graphics card, motherboard and network adapter, which tell you the version number and release date of the drivers you have installed and whether newer versions are available.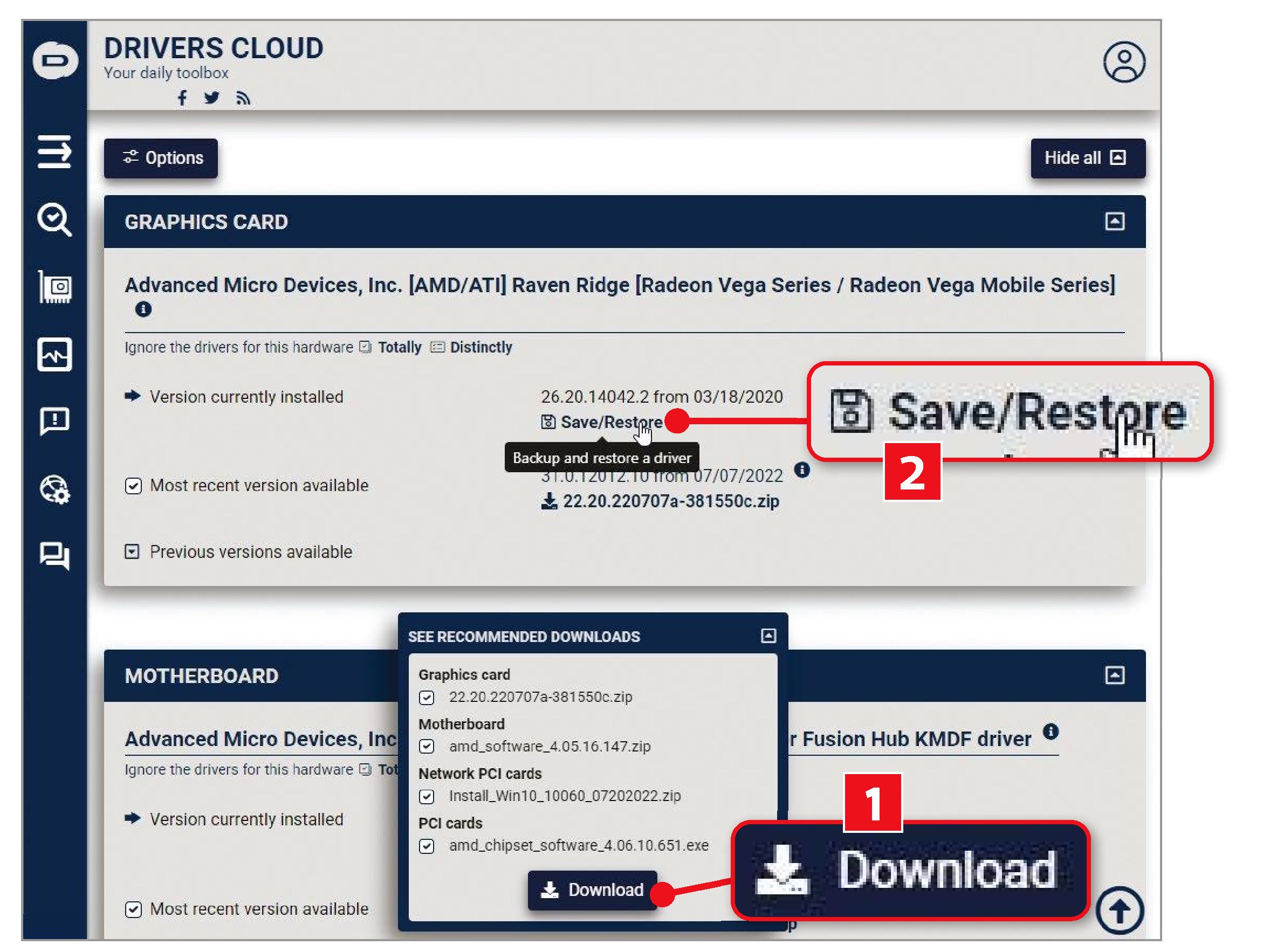 DriversCloud finds and recommends new versions of drivers installed on your PC
If so, you can download those drivers, either individually or by clicking the Download button in the See Recommended Downloads box (see D in our screenshot below), and install them through the agent – click Save/Restore [2] to create a backup first. A handy offline mode lets you check your drivers without an internet connection and get the results when you're back online.
Sign up for a free DriversCloud account to be notified by email when a new driver becomes available. Just be careful not to click the deceptive ads on its website.
This free tool is more of a driver manager than an updater. It provides a way to browse the Windows 'driver store' – the secure area of your hard drive where all your device drivers are installed – and remove outdated entries. You can also add drivers you've downloaded, but only if Windows can verify that the driver package is trusted.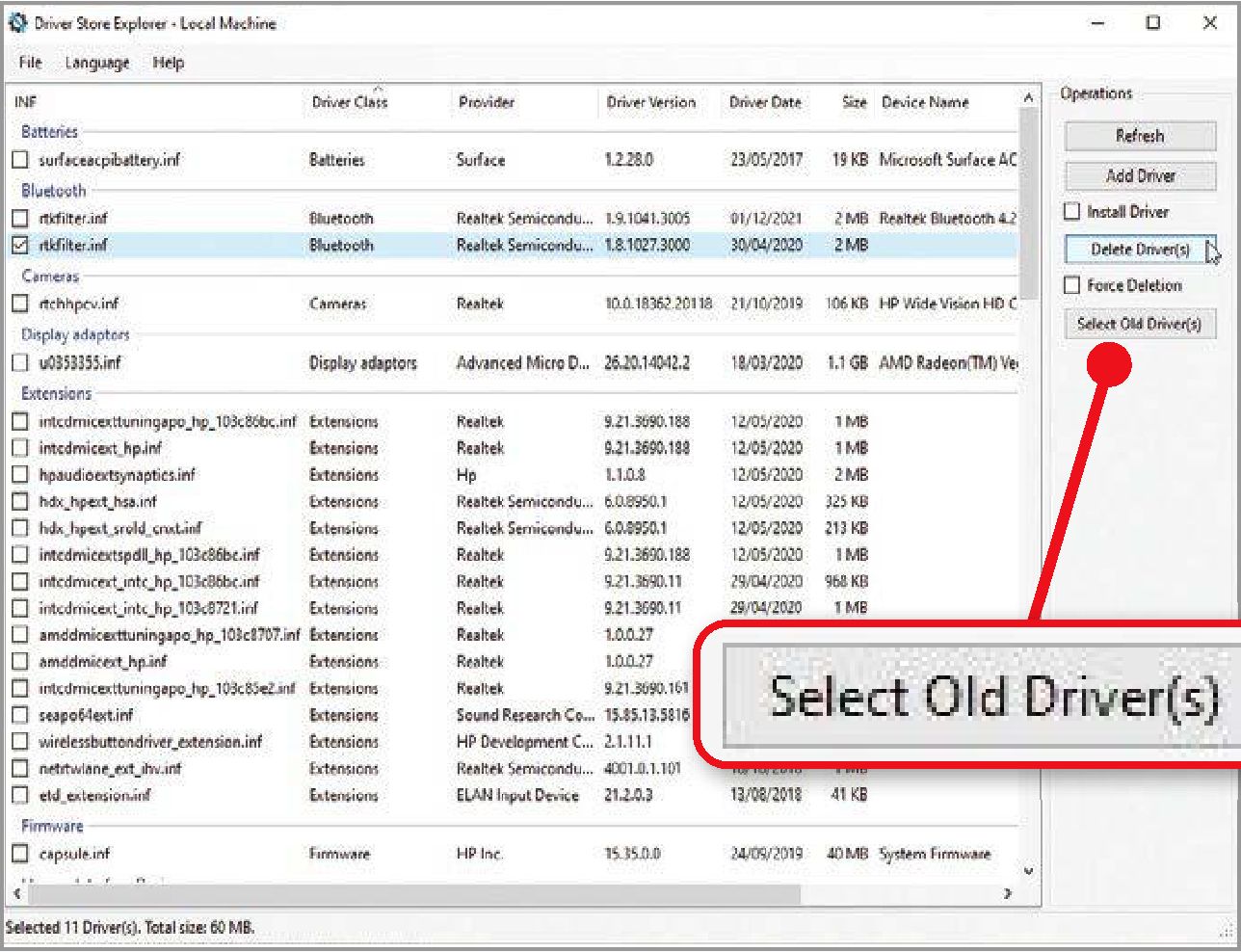 Driver Store Explorer lets you manually remove old drivers and add new ones
Download the 'DriverStoreExplorer. v0.11.79.zip' file from https://github.com/lostindark/DriverStoreExplorer/releases/tag/v0.11.79, extract the contents and double-click the 'Rapr.exe' file. Click 'More info' then 'Run anyway' if you get a security warning. When it opens, you'll see a list of all your drivers, along with details of their type, device name and manufacturer, version number, release date and size.
Click the Select Old Driver(s) button (see screenshot above) to tick the boxes next to old versions of drivers that have been superseded by updates, but that still take up space on your PC. Click 'Delete Driver (s)' to remove these, taking care not to delete anything you're unsure about. Tick the Install Driver box and click Add Driver to install a new driver to the store (if Windows allows it). Usefully, you can click the File menu to export the list of your drivers, or back them up to an external drive.
Worst of the rest – driver updaters to avoid
SlimDrivers
Flagged as malicious by 29 antivirus engines on VirusTotal, this free driver updater -also known as Slimware Driver Update – has now been removed from its official website, but it's still available from other download sources. It's bundled with junk and reportedly contains Trojans, so don't be tempted to try it.
DriverPack
"Some antiviruses can give a false reaction to the installer" states the official site of this free tool, but as Windows Security instantly detects and blocks PUPs in its download, those tools are correct to warn you. Unsuspecting users have found it swamps your system with junk. Beware.
DriverMax
Although not as dangerous as the other tools we've mentioned here – with a mere five negative results on VirusTotal -DriverMax's free version is very frustrating to use. You can only install two driver updates per day and are constantly nagged to subscribe to its paid-for Pro edition.
Obit Driver Booster
Don't be fooled by its claim to update more than eight million drivers from 1,200 manufacturers – the free version of Driver Booster is very limited. It's mainly a means of advertising other lObit products, including its paid-for Pro version (see screenshot), and tries to install unwanted junk.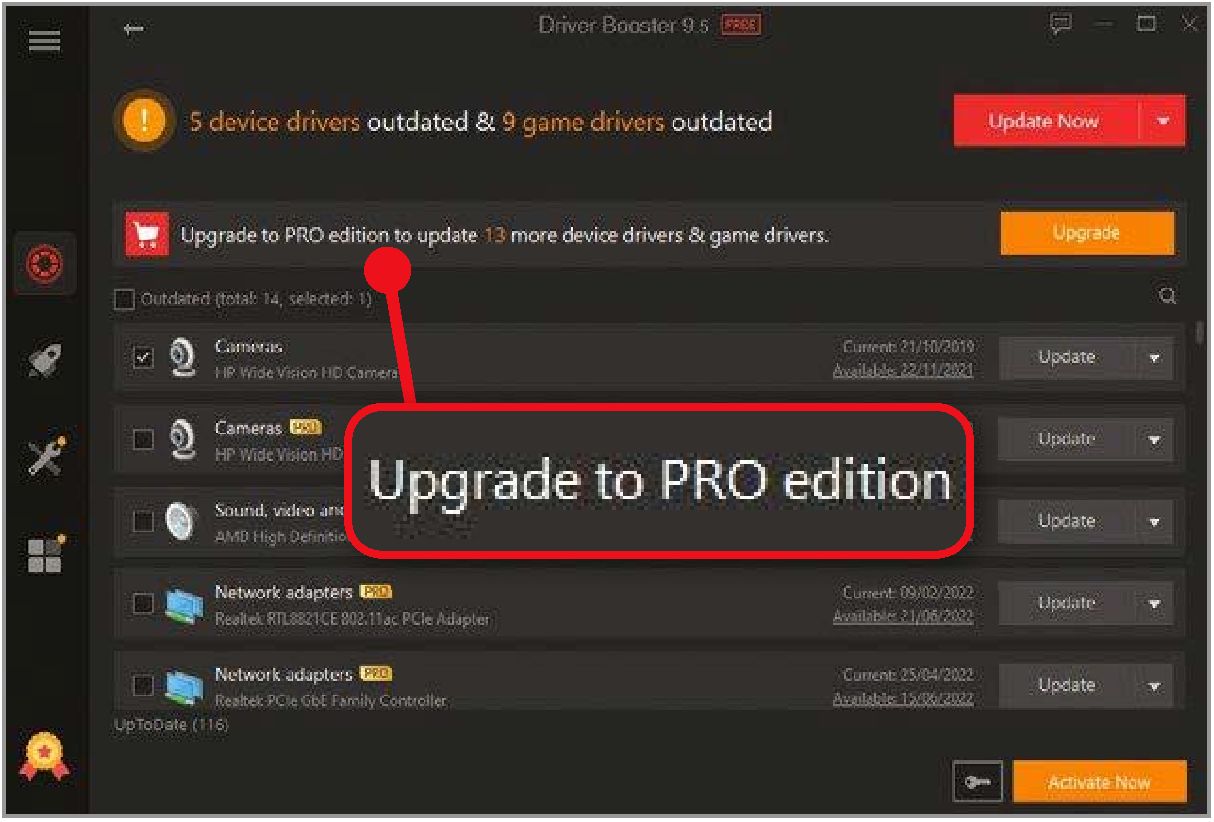 Block unwanted popup Obit Driver Booster
I've installed the free version of IObit Driver Booster on my system, diligently avoiding all its efforts to install additional software. Now, I keep getting an annoying popup from IObit trying to get me to install iTop VPN. It's bad enough that it appears, but there's no apparent way of closing this window, short of ending the process in Task Manager. How can I rid myself of this popup without removing Driver Booster?
—George J Hampton
THE DOCTOR RESPONDS: If you look carefully in the top right-hand corner, there's a close button, practically invisible to the naked eye (roll your mouse over this area and look for the 'Close' popup to appear, then click). Sadly, there appears no way to stop this popup (SafeTips.exe) from appearing, even when disabling the update checker in Driver Booster.
This leaves George with a simple choice: put up with the occasional popup (particularly now he knows how to close it) or consider switching to another driver updater tool. Snappy Driver Installer Origin is free, open-source, and has no popups, although the user interface is chaotic and your security tool (particularly Malwarebytes) may flag certain IP addresses as containing trojans. That's because Snappy Driver uses peer-to-peer (p2p) networking to speed up downloads—the files it downloads are perfectly safe, however, and the warnings can be ignored.