Ashampoo Driver Updater – Graham Marriott emailed us to describe a worrying experience he recently had while trying to install Ashampoo Driver Updater. As soon as he launched the installer, his Eset antivirus software sprang into life, warning that it was trying to place a "potentially unwanted application" on to his PC (see screenshot). So is Ashampoo bundling junkware with its paid-for software?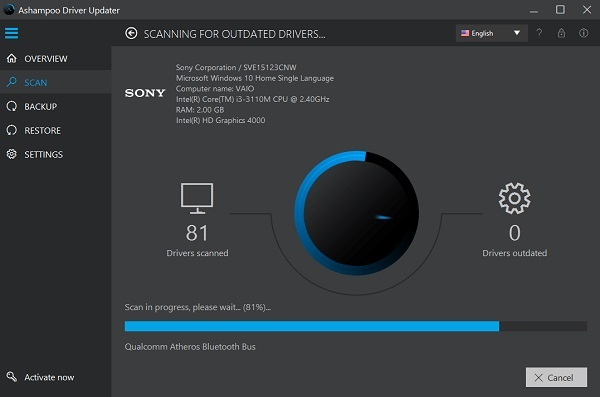 After picking through the small print, I can confirm that there's no mention of additional software. Indeed, nothing ends up on your PC aside from the main Driver Updater tool. So what's going on?
It turns out that the Driver Updater software itself is triggering Eset. In fact, Eset flags up a whole range of PC-maintenance tools as PUPs.
This is in response to the rise of so-called 'scareware' tools that claim your computer is riddled with errors – and then offer to fix them, for a fee of course. It's a bit of a scam, because if there are real problems with Windows (such as outdated drivers) they're never as apocalyptic as scareware would have you believe, and you can always fix them yourself, sometimes using free software.
Indeed, Eset isn't the only company that's cracking down on this type of thing. Microsoft announced in January that Windows' built-in Defender Antivirus will soon start blocking programs that "display alarming or coercive messages or misleading content to pressure you into paying for additional services".
In this case, though, Eset has missed
Eset antivirus flags up Ashampoo Driver Updater as a PUP – but is it a false positive?
the mark. Ashampoo Driver Updater doesn't use such underhand tactics, but because Eset's software doesn't give a clear warning (just a cryptic message about 'MSIL/AdvancedPcCare.B'), it's likely to end up getting blocked anyway – a classic false positive.
In the battle against junk, you need to trust your security software to sort the safe tools from the dangerous ones, but here it seems that Eset is the one displaying "alarming messages or misleading content".