Best free tools for shortening URLs
A good link shortener should do two things: make long URLs short and provide statistics on every click you get. This was the secret behind Goo.gl's success, but Google recently shut down that service. Steve Clark clicks through the best alternatives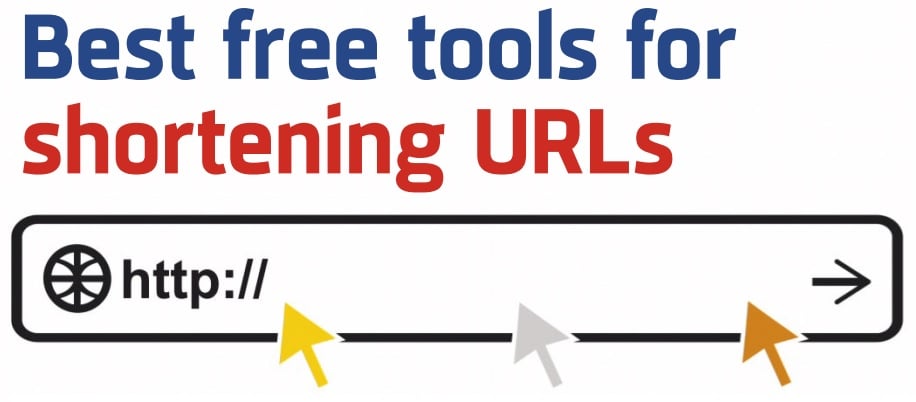 Kutt.it | kutt.it I 5/5
FEATURES 5/5 PERFORMANCE 5/5 EASE OF USE 5/5
What we liked:
Kutt.it is simple to use, with an interface so clean, you'd be able to figure out how to use it even if you'd never seen a computer before. When it comes to using this free, open-source tool, it's arguably better than its more popular rival, Bit.ly, which suffers from severe dashboard clutter.
At the top of the page is a text box for your link, below which are options to add a custom suffix and, impressively, password protection. Scroll down and you'll find basic stats for each URL, such as how many clicks a link gets and the browser and operating system used by people clicking it.
If you're not too fussed about custom links, paste the URL into the box and you're good to go, creating a shortened link with a few random characters. But it's easier for users if you add a short word into the custom URL field – just like the Web User team does with Bit.ly. Once it's been created, copy the shortened link or grab the QR code Kutt.it generates for you.
If you own your own website, with a custom domain name, fiddle around in the settings and you'll be able to create branded shortened links that replace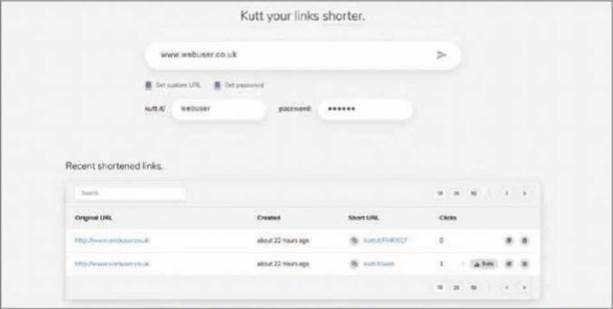 the 'kutt.it' section with your own domain URL.
Kutt.it's Chrome and Firefox extensions make creating links even faster: in the settings, generate an API key on the Kutt.it website and add it to the extension. That way, the next time you're on a web page you want to share, you can just click the icon to make Kutt.it automatically create a shortened – but non-customisable – URL.
How it can be improved:
There's not much to change with Kutt.it because it's such a focused tool. However, one area that could do with work is the statistics. These are basic, and the layout's not quite as professional as its top-dollar rival.
Mind you, unlike Bit.ly, which artificially caps stats to 30 days for free users, at least Kutt.it lets you see your all-time click-through rate.
OUR VERDICT
Kutt.it feels like a streamlined Bit.ly. It delivers most of the services offered by its rival, without any of the clutter that can make using Bit.ly frustrating. It's also entirely free and open-source, which gets a thumbs-up from us.
Cutt.ly | cutt.ly |4/5
FEATURES 5/5 PERFORMANCE EASE OF USE 4/5
What we liked:
Cutt.ly's URL shortener is packed with features, but it can occasionally feel like a faff. Pasting your link into the field and clicking Shorten is easy enough, but you then need to head back to the dashboard, locate the link and choose to 'change alias/url' – a fancy way of saying, 'customise link'. Once that's done, you'll have a memorable link ready to share (or, if you'd rather, create a QR code).
If you're into digital marketing, you'll know that UTM (Urchin Tracking Module) is invaluable for finding out if your social-media campaigns are working. In this respect, Cutt.ly is outstanding. Once you've created a short URL, you're just a click away from inputting all the details required to track any digital campaign.
Dealing with lots of shortened links can often be a headache. For instance, Bit.ly links can only be sorted by chronology or number of clicks. Cutt.ly, on the other hand, lets you add tags to links, and each link can be dragged and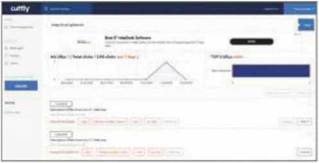 dropped into a specific order. It's a small feature but a welcome one.
How it can be improved:
The problem we had with Cutt.ly is that adverts along the top half of the screen end up pushing vital data down the page. That may be a fair trade-off for a free tool but it doesn't make it any less annoying.
OUR VERDICT
If ever the phrase 'don't judge a book by its cover' applied to a website, it's this one. Very little love has gone into the site's design, but there's plenty in its invaluable functions to inspire devotion.
Let's Shorten That URL | lstu.fr I 4/5
FEATURES 3/5 PERFORMANCE 4/5 EASE OF USE 5/5
What we liked:
There's a delightful efficiency to Let's Shorten That URL (LSTU), and at first glance you'd be forgiven for thinking that it's about as basic as a URL shortener can be – which it is, if you want it to be.
Visit the site and you're greeted with two text boxes: one for the URL and one for the custom text that follows the 'lstu.fr' prefix. Pop in the details, click Go and let the tool do its work. If you're only interested in quickly creating short links, there's nothing else for you to worry about.
However, if you want to delve a little deeper into URL performance, click the Statistics link at the top of the screen. Here, you can check how many clicks a link is getting, grab its self-generated QR code, set an admin password or – in a move we've not seen elsewhere – import and export other URLs.
Browser extensions are also available for Chrome and Firefox, which work in the same way as Kutt.it's.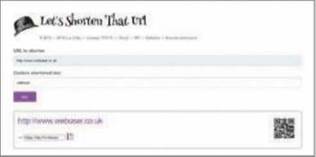 How it can be improved:
The statistics info is limited to the number of clicks. However, it's arguable that by adding more functions, LSTU would lose the foolproof simplicity that makes it unique. We'd also like to see some sort of login screen. As it stands, LSTU appears to save data using your browser's cookies.
OUR VERDICT
LSTU is the no-nonsense answer to the question 'how can I shorten this URL?'. But it doesn't offer much usable data if you want to seriously track click-through rates (or anything else, for that matter).
BEST OF THE REST
Bit.ly | bit.ly
The king of URL shorteners, Bit.ly makes it super easy to trim links, and editing custom URLs is just as effortless. Even on the free plan, the tool's statistics are concise and in-depth, which is why we still use it for Web User links. However, at the time of testing, Bit.ly suffered lamentable reliability, thanks to repeated DDoS attacks, which forced it out of our awards. But when it works, it's pure gold.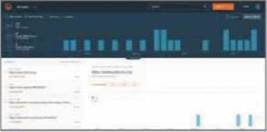 Rebrandly | rebrandly.com
Rebrandly's smart, slick look – from its swish logo to its Google-esque white space – may help justify its premium pricing plans, but even without the upgrade, the site works just fine for quickly creating links and checking basic stats. It also has a one-click bookmarklet: a bookmarking tool that acts like a browser extension, which is useful if you use Safari or Edge.

Bit.do | bit.do
Like LSTU, Bit.do can be loosely categorised as a basic URL shortener for trimming links.
You may need to get creative with your custom URLs, but it offers more detailed data on how many clicks a link gets, including which sites and pages are driving traffic your way. We especially like its ability to download and export that data into a CSV or Excel file.