Avita Liber By Zachary Chan
Ah, there aren't enough notebook choices… said no one ever. And yet, here we have a new player trying to make a name for themselves in a crowded market. What exactly can Avita—a US tech lifestyle brand—offer that's unique from the myriad of notebook brands already available? Well, colorways apparently, and lots of it.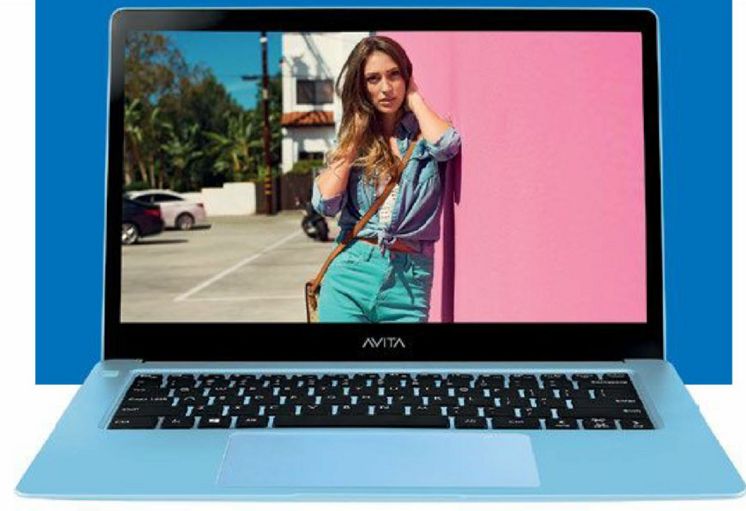 The Avita Liber series comes in no less than 14 different colors, and in Singapore, the Liber was initially launched with 8 colors (depending on the configuration you go for), including very bold and bright options like Urban Ruby, Princess Pink and Angel Blue. The idea is that most productivity notebooks, regardless of design, only come in boring black or silver. The Avita Liber is designed for the average user who has that one device for everything: study, work, a little play, and would like to stand out.
It also helps that the Liber is very affordable. And yet, the Liber boasts of a full aluminum chassis that feels solidly constructed with very little flex. It is as slim as the best ultrabooks out there, with the thinnest point being just 5mm. It is also relatively lightweight at 1.37kg.
Imagine a MacBook Air in rainbow colors if you will.
AT A GLANCE
PROCESSOR Intel Core i5-7Y54 (1.2GHz, 4MB L3, 4.5W TDP)
RAM 8GB DDR3-1600
DISPLAY 13.3-inch, Full HD
STORAGE 256GB SSD
BATTERY Li-ion, 36Wh
The unusually large trackpad seems cool, but actually gets in the way as your palms are almost always resting on it while using the notebook.
A rarity these days, the Liber also has a full complement of ports, including two USB 3.0, a USB Type-C, and mini HDMI.
Of course, at this price point, the specs are equally low. The cheapest option features a 13.3-inch Full HD display and only comes with a Pentium N4200, 4GB RAM and 128GB SSD. Our review unit, which features a Core i5-7Y54, 8GB RAM and 256GB SSD goes for a more modest. You can configure it up to a Core i7 and 512GB SSD, but while the Liber uses Intel's 7th Gen Core processors, it's the low power V parts. They run much cooler and last longer; ours lasted a little over 4 hours and 30 minutes in battery tests. However, you'll be looking at sub 15fps if you plan on any kind of gaming with its integrated Intel HD 615 graphics, so it's really only suited for basic computing, homework, web surfing and some movies.
TESTED & RATED
7.0/10
CONCLUSION
A serviceable entry-level notebook that will get your work done in style, if nothing else.
Avita Liber Review
A serviceable entry-level notebook that will get your work done in style, if nothing else.
Add your review