When we tested the Threadripper this month, it came with the Asus X399-powered Zenith Extreme. We were kind of expecting a slightly more affordable than Intel's X99 platform for its Xeon processors, but it wasn't to be.
Having said that, the Zenith Extreme has every feature a professional user could ask for, where these kinds of prices aren't crazy.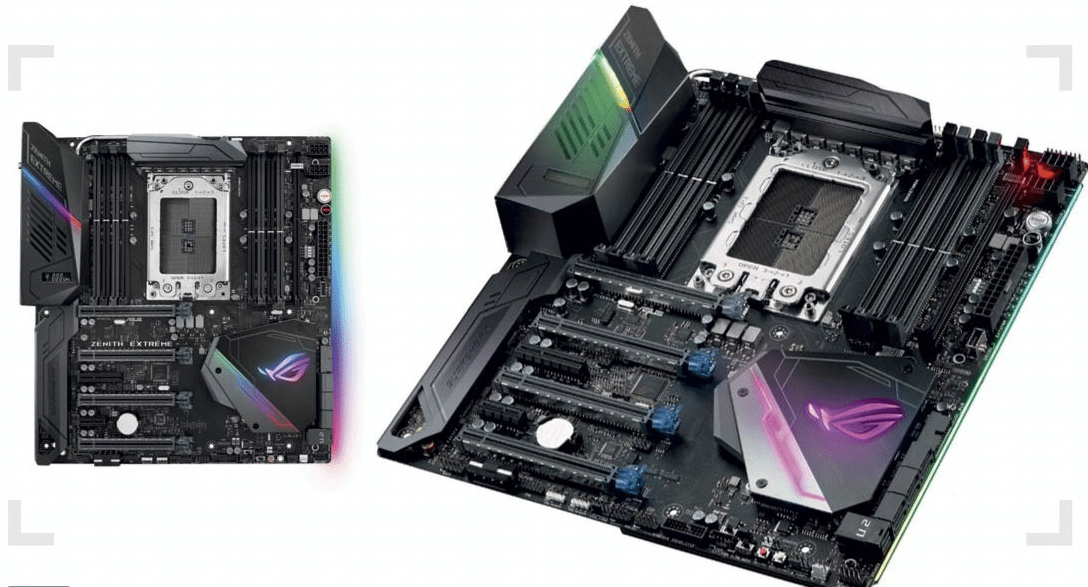 Obviously it comes with the new TR4 socket and X399 chipset required for Threadripper. It also ships with eight memory channels, supporting up to 128GB of DDR4. The speeds supported change depending on how much memory you use though, from 2133MHz all the way up to 3600MHz. The beauty of this is that it can support ECC memory, a feature not found on Intel's consumer boards.
With up to 60 usable PCIe 3.0 lanes, there are dozens of different ways they can be configured. This also means it can support quad Quadro or Tesla drives if you so desire, which can make a huge performance difference in 3D rendering or data manipulation.
There are also six SATA 3 ports, which support RAID 0, 1 and 10. More importantly, it has three M.2 slots, one of which is under a thick heatsink. However, we found the screws to this to be absolutely tiny, and it was very easy to round the head. The third mounting peg actually came loose from the board while we tried to unscrew it, but it was rock-hard once we'd screwed it back in place.
A special DIMM.2 mount is also included with a fan bracket that fits into one of the PCIe lanes. This allows you to mount your M.2 drive along with a fan in the special bracket. Speaking of PCIe lanes, there are six in total, four full length PCIe x16, one x4 and one x1.
There's also a U.2 connector if you're one of the few to use these drives. Tweakers will love the onboard power, reset, slow mode, clear CMOS and BIOS backflash buttons. When it comes to networking, the Zenith offers the very latest in 10Gbps Ethernet, along with 4.6Gbps of WiFi.
This includes the latest 802.11ad Wi-Fi, which is designed for speeds of up to 4.6Gbps per second but only at a range of a few metres. An add-on card is also included to merge the Wifi and Ethernet connections. Build quality throughout is spectacular, with only the highest quality components and an upgraded power phase system.
If you don't mind paying a rather hefty fee, this is going to be one of the finest X399 motherboards on the market, MM build quality throughout is spectacular, with only the highest quality components MM packed to the rafters with everything a workstation or overclocker could need. It's overkill for most gamers, but that's not really the intended audience.
BENNETT RING
VERDICT:
Editor choice
Asus ROG Zenith Extreme Review
The ROG Zenith Extreme will likely prove popular with professionals and expert overclockers.
PROS
60 PCIe 3.0 lanes
M.2 cooling
802.11ad
Add your review
Best Asus ROG Zenith Extreme prices ?
MORE DEALS