WINDOWS' BUILT-IN FILE HISTORY is fine, but what PCs need, and it pains us to say this, is something like Apple's Time Machine. An app that grinds away in the background, incrementally backing up your files, and which can be accessed to drop a particular version of a particular file on to your desktop, should you need to recover it.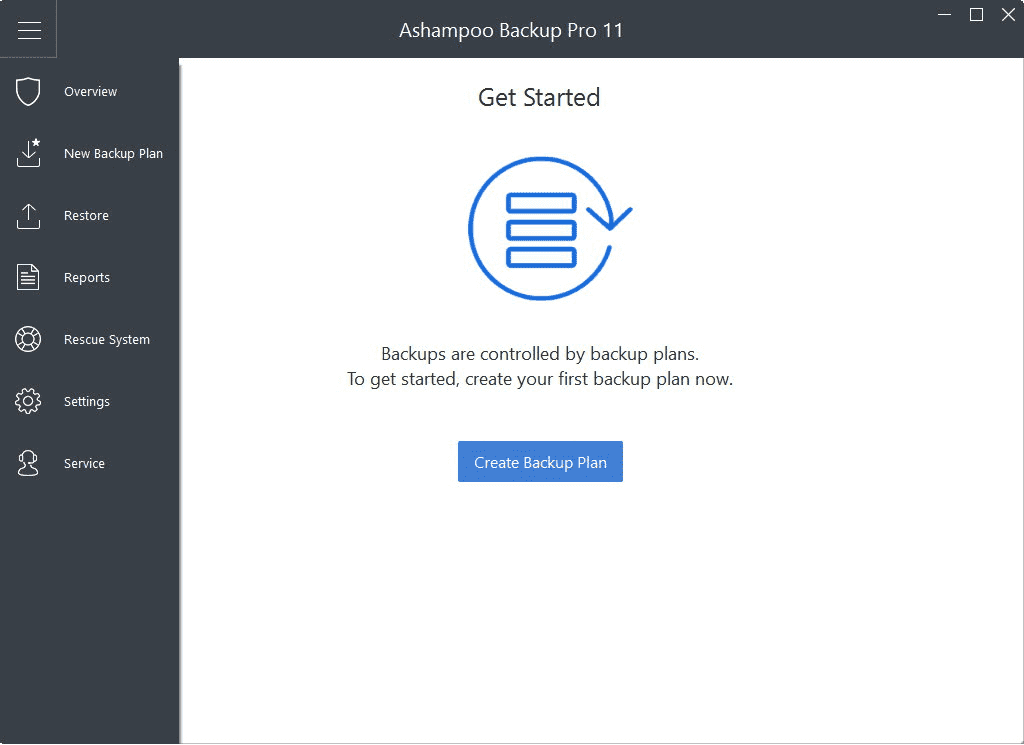 In these days of cloud storage, you may question the value of a backup app. With all your documents mirrored on Google or Dropbox's servers, why bother backing up to a local disk? Anyone who's had to use System Restore to recover from a ransomware attack, or struggled to find a file that someone else has deleted from a shared folder, will appreciate an easily accessed local repository of your data. Crazy-named German developer Ashampoo thinks it's got a solution with Backup Pro. which can back up entire drives, including hidden and UEFI partitions, to local drives, network locations, or even the cloud. Individual files and folders can be backed up. too. according to a manifest you create.
The latter of these will be of interest for anyone looking for a File History replacement, because it enables you to create a backup that can be explored as a standard Windows directory. Versions of files can be kept for a period of time set by you when you create the backup plan, and zip compression can be added so you don't use titanic amounts of disk space. You'll still use plenty, though, especially if you're keeping multiple versions of large files backed up several times a day. But there's enough control in the settings to ensure you're not backing up multiple copies of videos that never change.
For a complete backup solution, it makes sense to run both types of backup on a plan that backs up your documents more often than your operating system. This way. should you ever need to restore your system following a freak EMP accident, you'll have a reasonably up-to-date system image, and the most recent copies of your documents.
Backup Pro's interface is particularly straightforward to use. You start by creating a backup plan, choosing what's backed up and where to. how long it's kept, and whether you want a report of any errors emailed to you. The app doesn't stop backing up just because it's encountered an error or thinks there's something wrong with your target drive (we've found File History guilty of this), but instead tells you what went wrong, and what wasn't backed up. This seems a more reliable way of doing things, because most of a backup is better than no backup at all.
If the worst does happen, and you need to rescue your PC, Ashampoo has a comprehensive suite of tools to get you up and running again—although they're only useful if you use them before disaster strikes. You can make a rescue
USB drive or DVD. which invokes the Windows Preinstallation Environment, from where you can restore whole drives, including boot partitions, to a freshly formatted or installed disk. This is a very powerful feature, making it relatively straightforward, if not actually less stressful, to recover an apparently bricked machine. The stress doesn't stop until it's working again.
Compressed backups of our OS and boot partitions, plus all document and image files the app could find across the three SSDs and one hard drive of our test system, with changes kept for 90 days, and the Steam library excluded, used less than 500GB on our external drive. Everybody's usage will be different, as the PC is a wonderfully diverse system, but this brings a full system backup within the reach of cheap external drives. What you need to decide is whether your data is worth the outlay, or whether you're happy to remain with Windows File History, cloud storage, or free solutions,
[IAN EVENDEN]
VERDICT
RECOMMENDED SPECS Windows 7 or later.