Arcam's C49/P49 pre-power amplifier combination is an unsung hero of the affordable high end, says David Price
In hi-fi's glory days back in the late seventies, it felt like there were more preamp/power amplifier combinations around than there were people to buy them.
Arcam has always been a purveyor of fine integrated amps.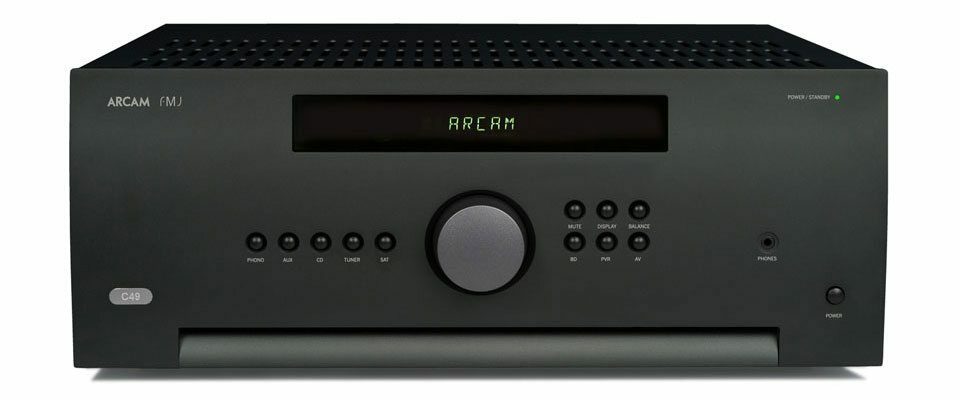 The C49 preamp is a cleanly styled box with a long row of buttons and a large central volume control, allied to a green alphanumeric display.
Speaking of which, this box is arguably the more interesting of the two.
Being the company's flagship power amp, you would expect it to be full of features, but not quite so.
Sound quality
The essence of a fine amplifier is one that doesn't get in the way of the music.
With all of these and others too, it remains a highly capable package.
Tonally it's very neutral – perhaps a fraction on the lighter, brighter side, but still close and its tuneful and powerful bass helps.
Fine, so this Arcam pre-power is a little powerhouse – but what really impresses is the ease with which it generates the power, and the smoothness too.
All well and good, but how does it sound on less well recorded material? I find it still has the ability to pick through mediocre recordings and bring out the best in the music.
Miles Davis' In A Silent Way is something of a 'sink or swim' experience for a hi-fi – it needs to have a light and deft touch to convey it convincingly.
Taken in isolation, I'd say the P49 power amplifier is the stronger of the pair.
Arcam C49 Conclusion
Snobs might disapprove.
Class G amplification with 50W of class A operation
Last update was on: 2022-09-24 1:21 am
Class G amplification with 50W of class A operation
Arcam C49 Specifications
FEATURES: Inputs: 6x
RCAs: 1x balanced
XLR: MM phono stage
WEIGHT: 8.7kg
DIMENSIONS (WxHxD): 433 x 171 x 410mm