Thinking of switching to the newest Windows version or already accomplished that step? Either way – good for you. Windows 11 is an excellent choice of an operating system as it is swift, efficient, and devoid of flaws common in earlier versions. However, in the face of the transition you might wonder if some programs even run on Windows 11. Granted, most commonly used software – like text or spreadsheet tools – certainly have Windows 11-friendly options, but what about some niche instruments like a video editor?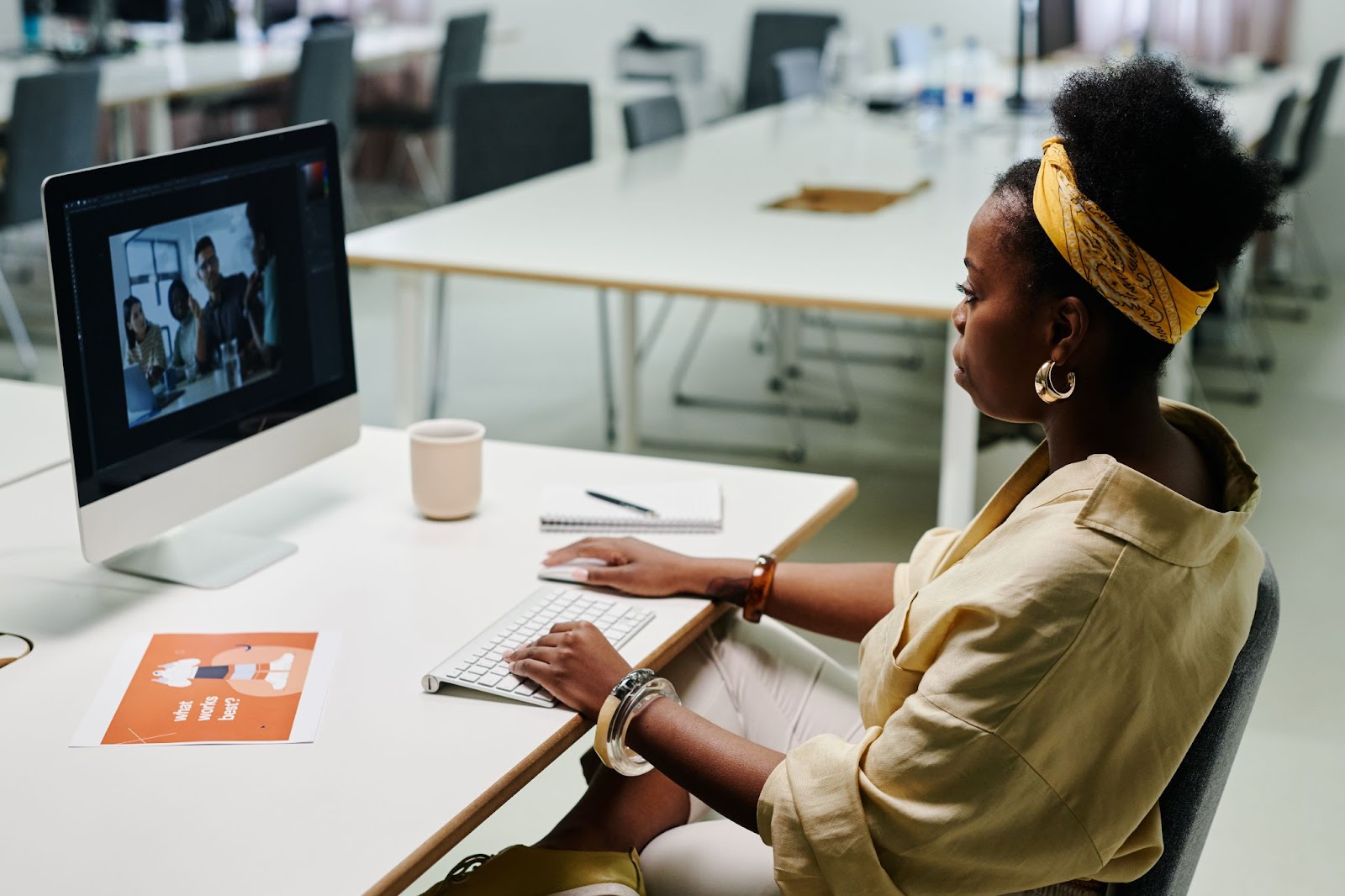 If you are in need of a program that would run on this operating system, we have a solution for you. In this article, we'll go over the three best video editing software for Windows 11. The programs will range in the skill they require which means you'll be able to find the video editor that would suit you to a T. Let's have a look at our picks then.
Windows Video Editor
In case you have little time or desire to actually surf the Internet for a video editor, then a built-in option is for you. Meet Windows Video Editor. This program comes pre-installed which means it is good to go the moment you turn on your PC.
Although the toolkit of Windows Video Editor is relatively limited, it has all the basic features a user might need. With this software, you can easily cut and stitch footage together, add various – albeit modest – effects, overlay text and stickers, and add music to your movie.
There are sadly no footage enhancing tools, not are there that many export options. Nonetheless, this video editor for Windows 11 is a robust program that will help you to quickly throw together a minimalistic movie. And certainly it doesn't hurt that Windows Video Editor is really easy to grasp and completely free.
DaVinci Resolve
Now we'll pivot to a drastically different program. DaVinci Resolve is considered to be a pro-level video editor and for a good reason. This Windows 11 video editor offers not only all the essential video editing tools, but also advanced features on par with Adobe Premiere's. DaVinci Resolve lets you trim and combine your clips, color correct and even color grade them, make your video more engaging with effects and transitions.
The program has a built-in library of hundreds of music tracks. It also comes with a text overlay tool, eye-catching filters, and multiple export options.
The most amazing thing about this software is that its free version isn't scarce in tools. Even if you don't have the money to pay for DaVinci Resolve Studio, you'll still have plenty of nifty tools to edit your footage. The only obstacle you'll face is a steep learning curve and a confusing interface of DaVinci Resolve.
Clipify
It's time to have a look at software that would hit some of the more important aspects of a video editor – it's free, user-friendly, and feature-rich. This video editor for Windows 11 is called Clipify. This free and highly intuitive program is perfect for people of all skills. Newbies will have a blast with its clear interface and automatic movie creation feature. Seasoned users will appreciate Clipify's footage enhancement instruments, tons of effects and transitions, as well as a Chroma Key and color correcting feature.
Naturally, Clipify has all the trimming, cutting, scaling, and speed changing tools. Apart from that, it offers a rich library of music tracks and dozens of one-click export profiles. There are also the text and stickers overlay tool, a host of greeting cards templates, and tons of title cards.
Clipify might not be the state-of-art program, but it will help you get your video editing job done. And with little effort and virtually no expenses.
And there you have it – you've just discovered 3 excellent video editors for your newest operating system. If you feel that 3 options are way too few, then make sure to learn about the best video editors for Windows 11 there are. We hope you'll enjoy the round up and will be able to pick the best video editing software for all your needs.