WITH ITS DISTINCTIVE barrel shape and the cross on the front, the UE Wonderboom looks a little like a modern interpretation of Monty Python's Holy Hand Grenade.
Rather than physically blowing things up, the Wonderboom portable Bluetooth speaker offers an explosion of audio.
The design is tough and practical, too, with the Wonderboom IP67 certified. This means that it's dustproof, has been drop-tested from five feet, and can survive total submersion in water up to 1m deep, for as long as 30 minutes. The latter is actually rather difficult to achieve, as the UE Wonderboom floats, so to submerge it you'd need to attach a few weights. This buoyancy does mean that the speaker is easy enough to retrieve should it fall into a pool or your bath. You'll need to clip the cover in place over the Micro USB port to keep the speaker completely sealed, though.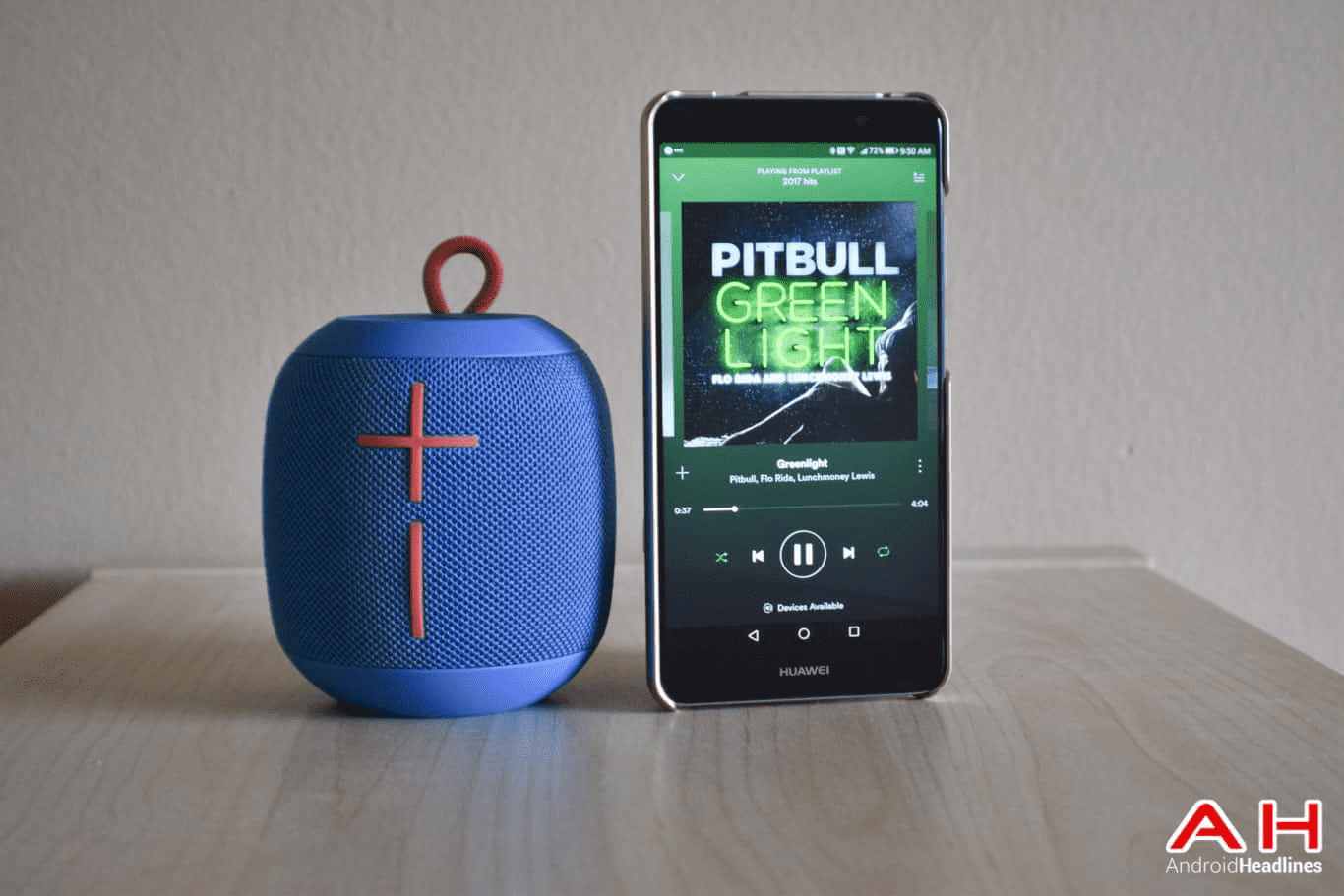 SPEAKING UP
A handy hook sits at the top so that you can hang the speaker up. There's a choice of six colors, including more subtle black and grey options, as well as bright red or blue.
Even though UE Bluetooth speakers are well known for their incredible volume and bass, it's still impressive to hear how loud the Wonderboom can go.
Despite measuring just 40x46x65mm, this speaker is seriously loud. At home, the Wonderboom can easily fill a room with music; outside, it's clear enough to be heard over practically everything else.
Inside the case are two 40mm drivers, plus dual passive radiators to thump out the bass.
The combination provides a convincing 3D effect, with enough bass to start things shaking. Again, in such a small package, such noise is rather impressive.
Volume alone is no indicator of quality.
Fortunately, the Wonderboom is one of the best-sounding portable speakers we've tested.
Any genre with a lot of natural bass, such as rock or rap, mostly jumps to life. With the room-shaking audio of the Wonderboom, these genres typically sound great. Switch to piano-led music or jazz, and the high-end sparkles, with all of the fine detail and finesse that you'd expect. That's seriously impressive from a speaker so small.
That's not to say that the Wonderboom achieves perfection. As is typical for speakers at this price, there has to be a compromise, and the speaker's balance isn't always perfect. In particular, the mid-range tends to get washed out by the bass and high-end, losing detail in some tracks.
Bass isn't always delivered smoothly, either. Any track with very low-frequency audio ends up sounding a little weedy, as the speaker simply can't provide this ultra-low-level bass.
SOUND THINKING
These issues are really minor, however, and we've yet to find a Bluetooth speaker at this price that can do everything.
Ultimately, the Wonderboom does a great job for the majority of the time, and its powerful volume and bass (for the most part) mostly make up for any small flaws. Should you need more power, you can pair two Wonderbooms together at once.
It's easy enough to do this, although you'll, and your cash would be better invested in a single, higher-quality speaker.
Controlling the Wonderboom is wonderfully simple. The giant plus and minus buttons on the front take care of volume.
Press both at once, and you get a little jingle that gives you an idea of battery life: a happy rising tone for High; a flat note for Medium; and sad, dropping series for Low. Given there's no screen, it's neat to have this option.
However, you shouldn't need to charge the speaker too often, as it has a quoted 10-hour battery life. This is a pretty realistic quote, too, showing that the Wonderboom will easily last for a day on the beach or at the park.
WELL PLAYED
On the top sit the power and pairing buttons.
In fact, the entire top is one giant button, which you can tap to play/pause tracks, or double-tap to skip tracks – a system which apes the kinds of controls that you get on headphones. While a smartphone remains the best interface for choosing what to play, having simple controls on top of the speaker can come in handy.
Tough, with great, powerful sound, the UE Wonderboom is a delight to use and better than its similarly priced competition.
[David Ludlow]
SPECIFICATIONS
DRIVERS 2x 40mm • RMS POWER OUTPUT Not disclosed • DOCK CONNECTOR None • WIRELESS Bluetooth •
DIMENSIONS 40x46x65mm • WEIGHT 425g • WARRANTY Two years RTB • DETAILS www.ultimateears.com • PART CODE 82343342