Teclast F6 Pro – A shockingly great piece of kit with a few design quirks
Teclast is a fast-growing Chinese brand whose range of highly affordable tablets and 2-in-1s have been a regular fixture in our test labs during the last two years, delivering mostly solid, if unexceptional, performances.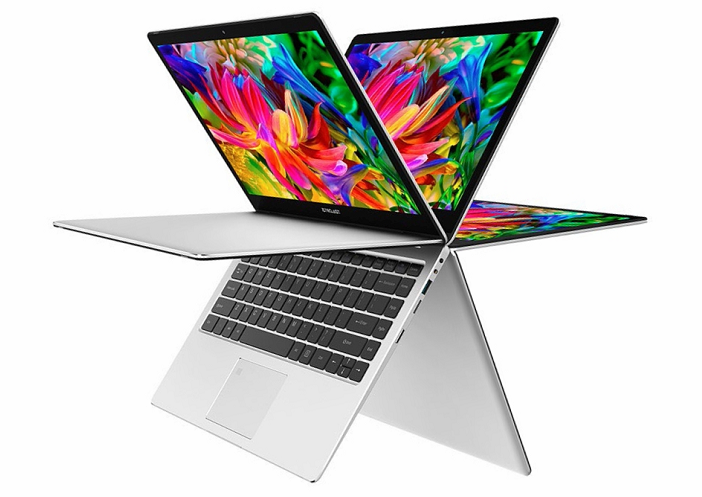 The latest Teclast offering to come through our door is a bit different. This is the first laptop from the company we've reviewed, and also the first product that sheds its budget label, focusing on the more lucrative mainstream market. So, without further ado, meet the Teclast F6 Pro, a 2-in-1 convertible ultrabook.
Design
The Teclast F6 Pro is a seriously attractive piece of hardware that wouldn't be out of place in the flagship range of Dell or Lenovo. It sports an all-metal chassis (likely aluminium rather than magnesium alloy), with the sort of design you'd expect on a mainstream ultrabook.
That means a brushed metal finish, along with a tapered profile with chamfered edges running along the sides. There are two hinges supporting a touch display that rotates 360-degrees, plus there's a solid chassis that doesn't wobble or flex.
The power button, for once, is not located on the keyboard, but on the side of the device, half an inch away from a microSD card slot which itself is next to a USB 3.0 port, an audio socket and the power connector.
On the other side of the F6 Pro, you'll find a USB Type-C connector, another USB 3.0 port and a micro-HDMI port – a rarity on laptops. If there's one negative point to raise, it's the sharp edges around the USB ports that could potentially draw blood.
Teclast engineers have built this laptop without any active fans – there are air vents between the hinges to help with cooling, and the base of the laptop is raised thanks to four rubber feet.
There's even a spare M.2 slot with an easy-to-remove cover located on the underside of the device. The entire base can be exposed by undoing a few screws – but don't expect a fully serviceable laptop.
At 208x315x16mm with a weight of 1.38kg, the F6 Pro is a little heavier than we'd expect.
Specifications
Very few comers have been cut on the spec front. Teclast means business here with a fingerprint reader embedded in the touchpad, a seventh-generation Intel CPU (Core m3-7Y30), an IPS display (13.3-inch Full HD touchscreen) and dual-channel system memory (two banks of 4GB DDR3 RAM).
Note that Teclast uses its own SSD, the NS550-2242, which is a 128GB model. Teclast has also incorporated a pair of dual microphones with noise reduction capabilities to deliver better performance when working with Windows 10's Cortana.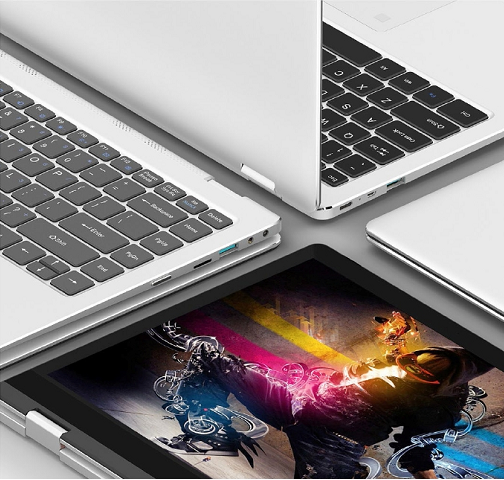 The rest of the configuration includes a 48.37Whr battery, 802.11ac Wi-Fi, Bluetooth 4.2 (courtesy of the Intel Dual Band Wireless-AC 3165 adapter) plus a monoblock power supply unit similar to the Xiaomi Mi Air.
Performance
The display is a non-laminated screen, which is not a deal-breaker, especially at this price. It's still sufficiently bright and boasts vibrant, well-defined colours even when viewed outdoors in the sunshine. Since this is an IPS panel, you get excellent viewing angles, too, and the touchscreen is surprisingly responsive.
The keyboard is one of the best we've tested so far on laptops in this price range. It has surprisingly good travel with excellent feedback and generously proportioned keys, but alas, it is not backlit. Touch typing is a joy.
All that said, we have our reservations regarding the touchpad which is smaller than we'd ideally want on a laptop of this size/price, especially since part of its surface area is occupied by a fingerprint reader.
Note that there's an optional active stylus pen available if you want to make the most out of the laptop's tablet mode. As for the battery life, the F6 Pro comfortably hit five hours 20 minutes, one of the best times we've clocked – and that's almost certainly down to the Intel Core M processor.
Competition
The F6 Pro is easily in the top five percent of the most expensive laptops from non-top-tier vendors, and that's a big risk Teclast has taken, given that not many of us are ready to spend nearly £ on a little-known Chinese vendor.
The Voyo Vbook V3 comes with a more powerful Core i5 CPU with 8GB of system RAM and a 256GB SSD, while the Xiaomi Air 12 has half the RAM and no touch display, but is an elegant alternative that costs less.
Its biggest Chinese-sourced rival, though, remains the Alldocube Thinker notebook which has a display with a much higher resolution, a lower price tag, and twice the amount of storage. Not everyone will like the display ratio or the fact that it is a non-touch display, though.
For those looking for the peace of mind that comes from buying in the UK, then both the HP Pavilion x360 14 and the Dell Inspiron 13 5000 deliver an eighth-generation Core i5 CPU with twice the storage (256GB SSD) and a rock bottom price, all without the inherent risks associated with buying abroad.
Summary
Businesses will love the integrated fingerprint reader and the overall design of the Teclast F6 Pro. Unfortunately, other than that there's little that will sway the average buyer away from the top laptop manufacturers, especially given the near price parity once local taxes are accounted for.
Even so, the F6 Pro isn't lacking in ambition, and it has the hardware clout to make its performance shine. The keyboard and the display are both on par with rivals in the same price range, and the battery life is nothing short of exceptional. The smart overall design doesn't hurt either.
Teclast's F6 Pro is an attractive proposition, but rival laptops are more readily available in the UK.
4/5
KEY FEATURES
Teclast F6 Pro
Processor 2.6GHz dual-core Intel Core m3-7Y30
Graphics Intel HD Graphics 615
RAM 8GB DDR3
Display 133-Inch; 1,920×1,080 pixel resolution touchscreen
Storage 128GB SSD
Connectivity 802.11 ac Wi-Fi; Bluetooth 4.2; 2x USB Type-A; 1x USB Type-C; 1x audio Jack; 1xcard reader; 1x mini-HDMI
Camera 2MP front webcam
Battery 48.37Whr
Weight 1.38kg
Size 208x315x16mm
Verdict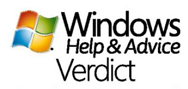 The F6 Pro isn't lacking in ambition, and it has the hardware clout to make its performance shine