rivaaudlo.co.uk
Oh goody, another speaker. What's special about this one? Show some respect! We'll have you know that this is one powerful travelling speaker, capable of full stereo sound and a broad soundscape that you won't hear from other noise-makers of this size.
Sorry, 75.1 didn't know you had the hots for it.
"The hots"? What are you, ten years old and from the Fifties? Anyway, one does not get the hots for tech. That said, we do like this speaker with its three 40mm custom ADX drivers and four dualpiston bass radiators that fire out noise on either side.
Wow – that sounds like a lot of loudspeaker goodness. What's powering it?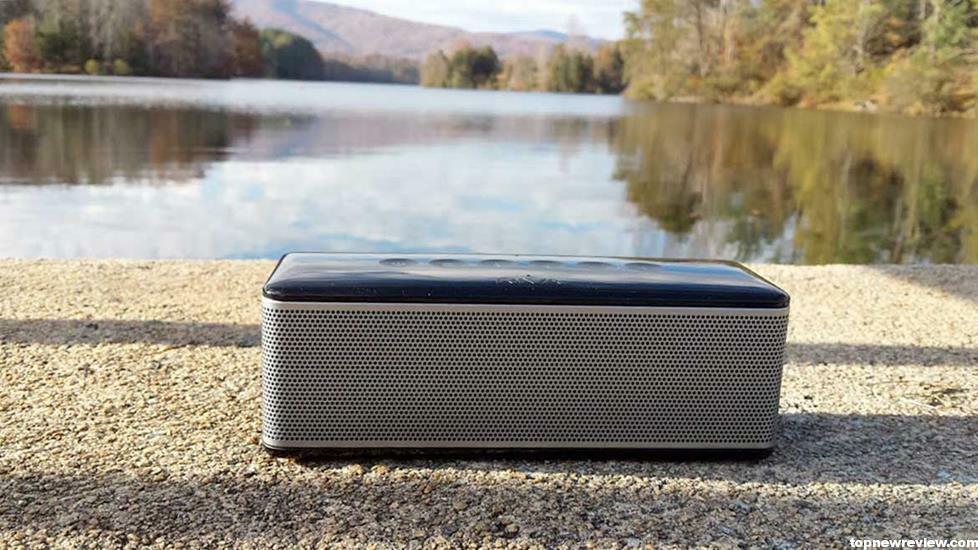 A hefty 30W amplifier, meaning the Riva S has the juice to make the bass punchy and the mid-range meaty. It needs a powerful battery to handle all that muscle, but even at 75 per cent volume the Riva S lasts for over 13 hours.
Just between us, 75,1 like listening to music while sitting in the bath.
We don't need to know what you get up to in the bath, thanks very much, but we will say that the Riva S is ideal for using in a bathroom. Why? Because it's certified with an IPX4 rating, meaning it's fully water-resistant. Just don't be tempted to stick it in the bath with you, OK?
I won't – I'm not an idiot.
So does it do anything else? Aside from its Bluetooth aptX support, the ability to charge other USB gadgets, and how it rocks CD-quality audio from supported devices the Riva S can act as a speakerphone if you want to make a conference call to your work colleagues.
Plus, you can link two smart devices simultaneously to the speaker so that you and a buddy can DJ through it.
PUMP IT UP
While other Bluetooth speakers offer decent battery life, few get into double figures in terms of hours – and fewer still do so with this audio power
PARTY TIME
The ability to link two Riva S speakers isn't a new feature by any stretch, but being able to link two source devices simultaneously to share DJ duties is
Vital
700g
The total weight, making it ideal for travel use
13
The number of hours of battery life at 75 per cent volume
40mm
The size of each of the three driver units stuffed inside
190 x 64 x 65mm
The dimensions of this diminutive yet powerful speaker