With the accent on portability, this laptop is good for multitasking but has its shortcomings
Château Lafite is one of the most famous wine estates of the Rothschild family, who can afford to pay through the nose for a laptop. For those of us who'd rather not, PC Specialist's Lafité has a slightly shorter but in its own way illustrious history , this being the third-generation vintage. The accent they've added to the final 'e' makes no sense in French, but means that when you search for it on Google you find the PC and not the winery . Clever , these English. Aimed at general home or office use, this fashionably compact 13.3in system packs an up-to-date Intel Kaby Lake i5 processor and a proper hard drive as well as a 250GB SSD. It 's a bit bulkier than some, but not heavy, and its plain silver aluminium chassis looks decent.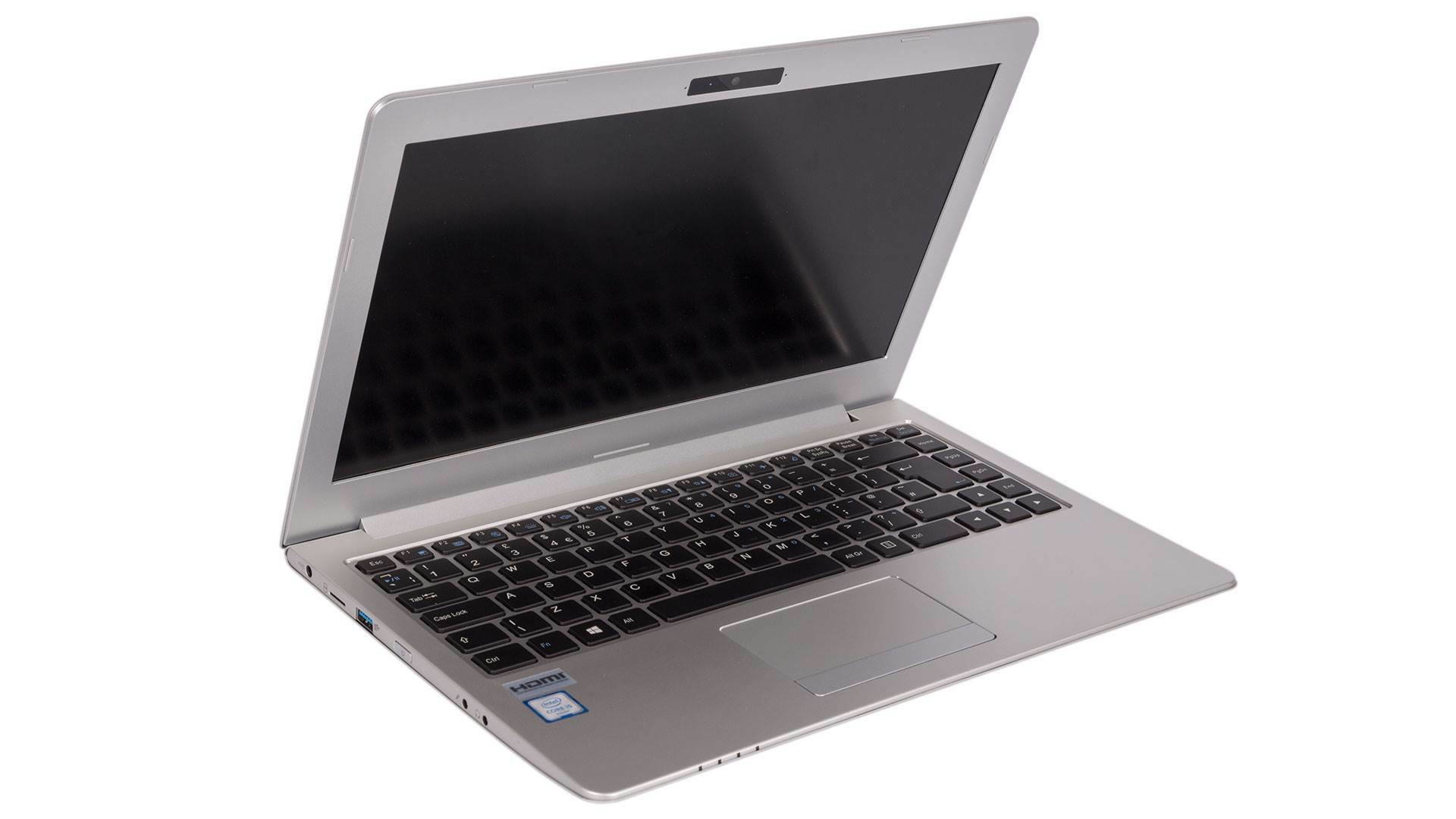 This is a PC assembled to order in the UK, however, letting you change the components. This makes it slightly flimsier than laptops made in the Far East, which are specifically designed so they can 't be taken apart. As a result, we didn't have to apply much pressure around the screen to prise the plastic bezel slightly away from the metal.
That screen, though, offers Full HD resolution, which looks pretty sharp at this size, and we found it bright and clear.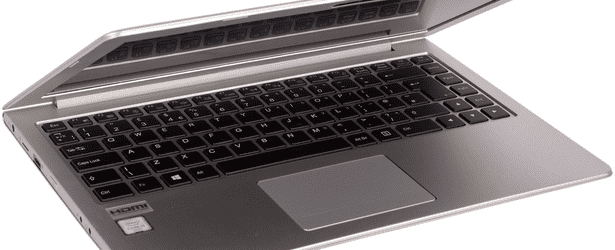 You might not choose it if color-critical photo or video editing was your livelihood, but we were very happy with it for watching films as well as genera l Windows work. It also has wide viewing angles, so colors don 't shift when you move your head. The matte coating is more practical than the more common gloss finish, avoiding distracting reflections. Our only multimedia complaint was that the speaker sounds tinny.
The keyboard is equally important for serious use, and we managed all right with the Lafité III 's tile-style keys, which felt reasonably crisp and responsive, if not up to the standard of a Dell XPS laptop or Apple MacBook. It 's backlit, a very useful feature that can 't be taken for granted even in more expensive laptops.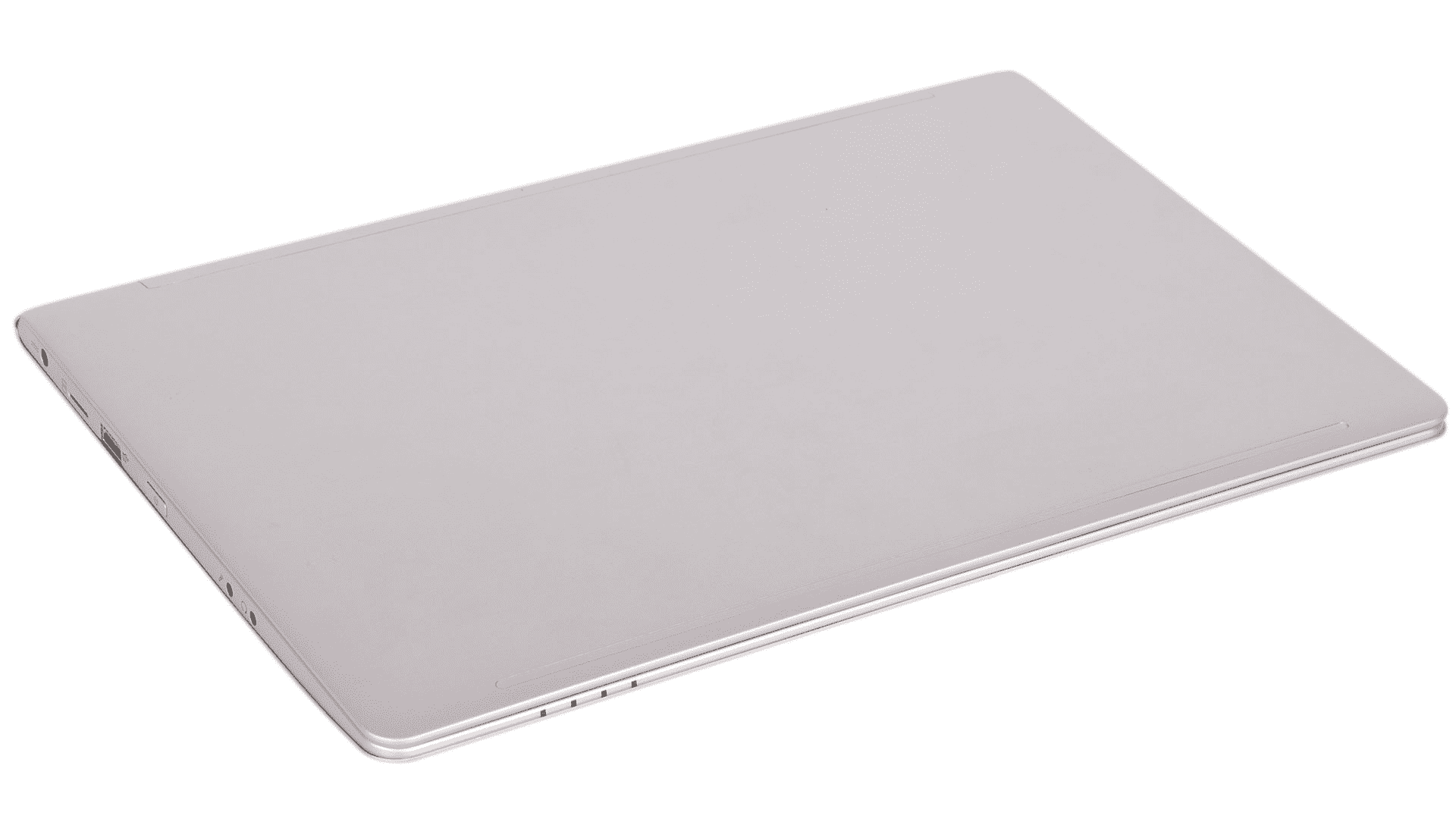 We weren't so happy with the trackpad, an increasingly important component given Windows 10's emphasis on gesture based control. While the trend is for big, shiny glass touchpads that respond effortlessly to your fingers, this one is small and rough, and the physical left and right mouse buttons – more commonly replaced these days by in visible sensors – are clunky to use. It might seem a small annoyance, but it's a constant one.
One benefit of the relatively chunky case is that you get just about every port under the sun. There are two USB 3.0 sockets, a USB 3.1 Type-C, both HDMI and Mini DisplayPort monitor outputs and Gigabit Ethernet. There's an SD card reader to import your digital camera photos, and even a SIM slot, so if you buy a 3G/4G pay-as-you-go dongle from your favorite mobile phone network you can get online anywhere. 802.11ac Wi-Fi is also built in, of course.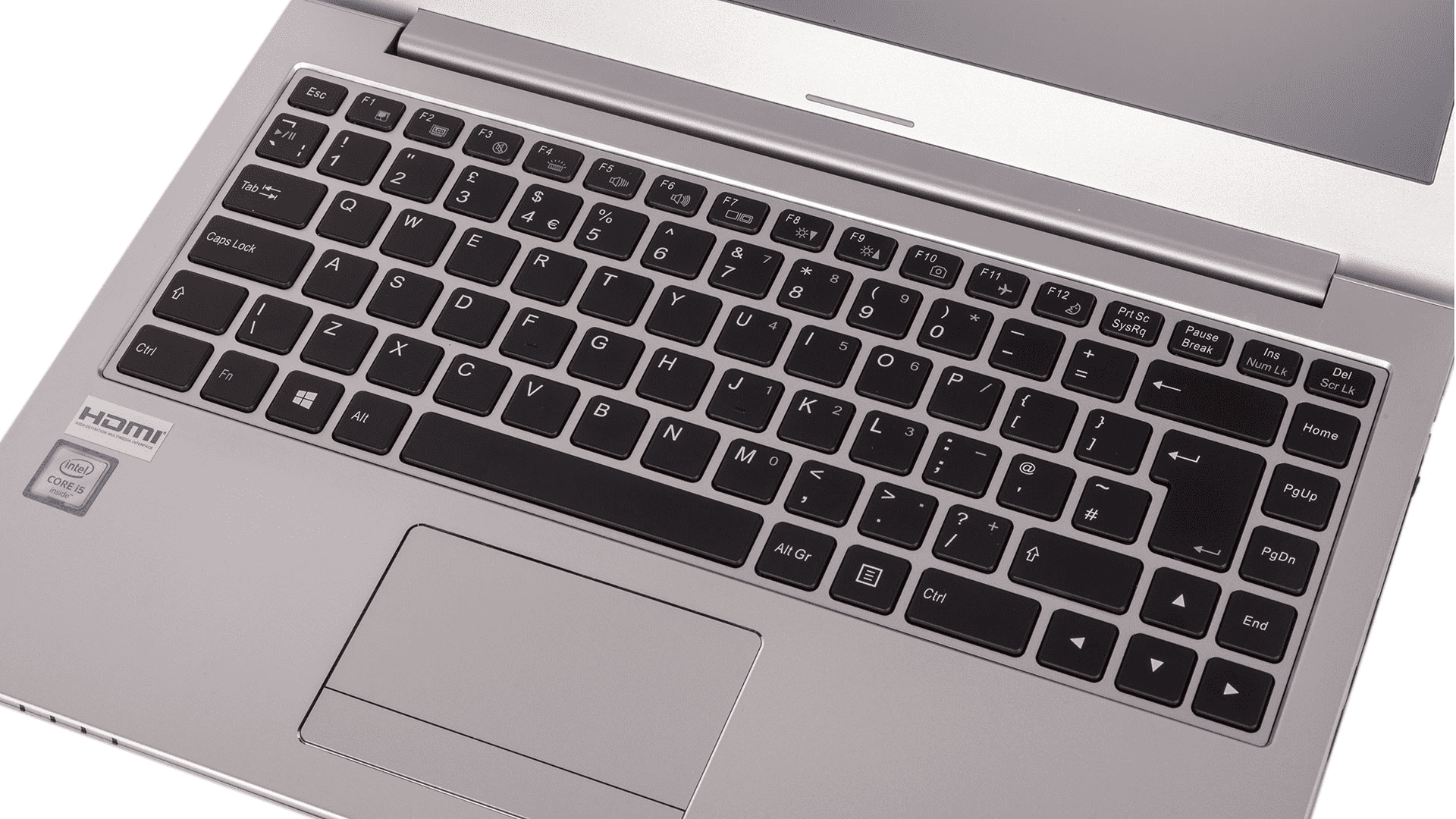 Inside the bottle is a Kaby Lake i5 processor and a generous 16GB of memory , a combination that put the Lafité on a par with the likes of the Dell XPS 15 in our speed tests. With just two processor cores, multitasking is a weak point, but this is certainly a machine capable of even quite demanding jobs. When we work ed the processor hard, though, the fan revved up to a hairdryer-like whine. The more ambitious your work, the more regularly this would happen. And the battery only lasted five-and-a-half hours in our usual test, not enough to be practical if you're on the road all day.
VERDICT:
If you can put up with the flaws, this is worth considering as an easily portable machine with all the attributes of a desktop PC
PC Specialist Lafité III i5 Review
If you can put up with the flaws, this is worth considering as an easily portable machine with all the attributes of a desktop PC
Add your review
|
Read reviews and comments
MORE DEALS

See also THE COMPLETE GUIDE TO…OLED laptops
ALTERNATIVE:
Look out for a re view soon of this slightly bigger laptop, which also has a Full HD screen but only has an SSD (no hard drive)
SPECIFICATIONS
2.5GHz Intel Core i5-7200U dual-core processor • 16GB memory • 1TB HDD • 250GB SSD • 13.3in 1920×1080-pixel screen • Webcam • 802.11ac Wi-Fi • Gigabit Ethernet port • 2x USB 3.0 port • USB 3.1 Type-C port • Mini DisplayPort • HDMI port • SD card reader • SIM card slot • Windows 10 Home • 17.8x330x225mm (HxWxD) • 1.3kg