MSl's Pulse GL66 has been configured to catch the eye of gamers, but don't let that put you off' if gaming isn't your thing. Its graphics are certainly powerful enough to produce stunning backdrops if, for example, you like to take Microsoft Flight Simulator out for a spin, but with a better processor and screen than we typically see in gaming laptops, it's also ideal for everyday Windows users.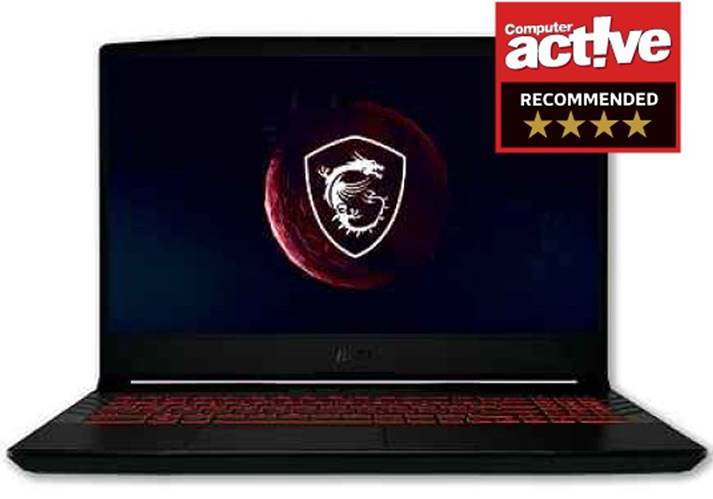 A gaming laptop that's good enough for everyone
In our tests the powerful eight-core Intel Core i7-11800H processor rattled through our benchmark tests with a score of 8,969. Compare that with smaller, cheaper laptops like the HP Pavilion Aero 13 (5,876, see opposite page) and you can appreciate how much better this is at running Windows.
We'd expect a speed increase, given that this has a faster processor, but it's a significant boost. It undoubtedly helps that the laptop is built into a large, well- ventilated case, specifically designed to manage the additional heat produced by the more powerful processor. The downside is that it's much bigger than the HP, at 24x359x259mm (HxWxD) and 2.3kg.
Even more surprising is the quality of the screen. Laptops aimed at gamers often have so-so screens on the assumption that they'll be bypassed and plugged into a better quality monitor. The Pulse GL66's screen, on the other hand, is an impressive 1920xl080-pixels 15.6in 144Hz IPS panel. It's bright enough to cope with most lighting conditions and reproduces 85 per cent of the sRGB colour standard, which should satisfy most users.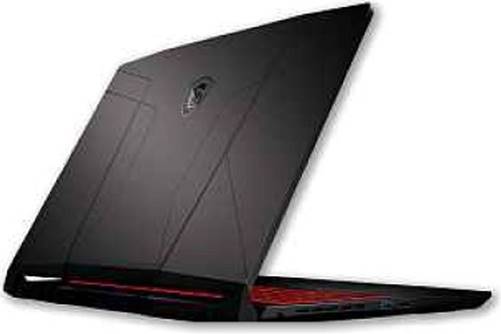 It comes with separate graphics hardware, so the processor doesn't have to perform the hard work of running everything you see on screen. The graphics card is an Nvidia GeForce RTX 3050 Ti, which is at the low end of the RTX 3000 range. As a result it's not ideal if you want to play the latest games, managing decent frame rates only if you turn off some of the detailing. It's still good enough to make Flight Simulator look pretty but serious gamers will need to look elsewhere.
With a laptop this size we'd expect plenty of ports but it's actually quite light in this department, with only a single USB-C (which doesn't support power or video), a USB 2.0 and USB 3.0 port, alongside the Ethernet and HDMI ports. The biggest disappointment, however, is the battery life, which lasted a measly 3 hours 48 minutes in our tests. You won't want to take this too far away from a power socket for too long.
SPECIFICATIONS
Eight-core Intel Core i7-11800H processor • 8GB RAM • NVIDIA GeForce RTX 3050 Ti graphics • 15.6in 1920×1080-pixel IPS screen• 512GB M.2 SSD • Wi-Fi 6 • Bluetooth 5.2 • 1x USB-C port • 1x USB 3.0 port • 1x USB 2.0 port • 1x 3.5mm audio jack • 1x HDMI port • Windows 10 Home (free upgrade to Windows 11 available) • 24x359x259mm (HxWxD) • 2.3kg • One-year warranty
VERDICT
Editor choice
MSI Pulse GL66 Review
With a decent screen and great Windows performance, this gaming laptop can do it all, though its bulky build and poor battery life make it less than ideal when out and about
Add your review
Best MSI Pulse GL66 prices ?
MORE DEALS

See also THE COMPLETE GUIDE TO…OLED laptops
ALTERNATIVE
Acer Nitro 5
Comes with an RTX 3060 graphics card for even better gaming performance