Catastrophe theory' isn't about disasters, it's the study of sudden shifts caused by small changes. Since the 1990s, laptops have got steadily smaller and lighter. But at some point an odd thing happened: although the most popular 15.6in models were easier to carry than ever, the 'standard' choice switched down to 13.3in. Read our Matebook d 15 review.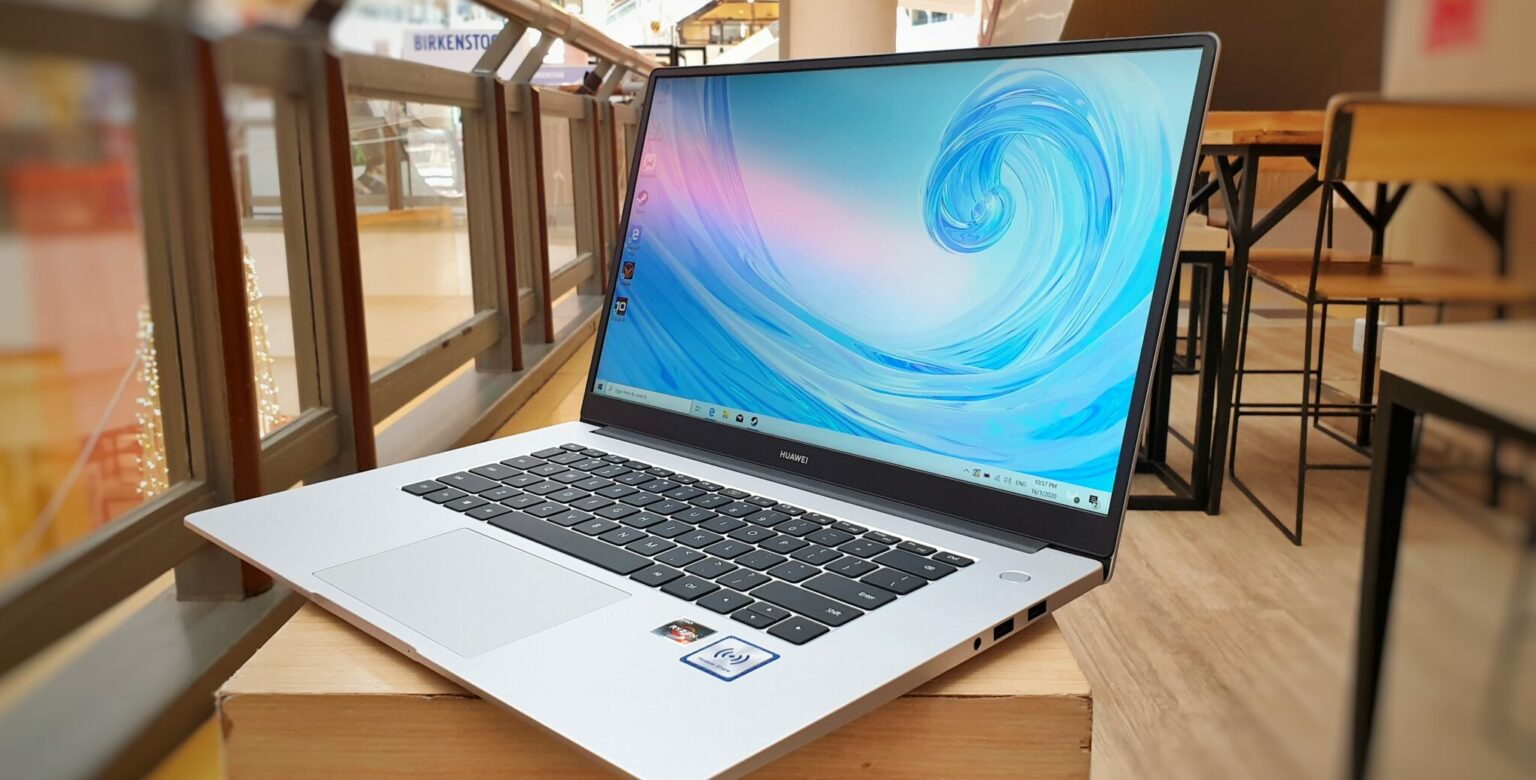 That screen size may be fine if you spend most of your time editing one document at once, reading one website or playing one game. It's less impressive for watching a film, and potentially downright annoying if you need to see two pages side by side, or use creative programs with lots of palettes. Today's high-resolution LCD screens can fit more detail into a smaller space, but our eyes haven't got any sharper.
A lightweight, slick performer, as long as you can live with the screen and battery
So it's a nice change to see a 15in laptop that's manageable in both weight and price. The MateBook D's dark silver solid aluminium case resembles an Apple MacBook Pro from a decade ago. but at a kilo and a half it's one-third lighter, and its Full HD screen has twice as many pixels. It's also more powerful, technology having moved on, despite costing only 600 quid.
AMD's quad core Ryzen 5 3500U processor outperforms current Intel rivals in its price bracket, and although this is a machine for everyday Windows 10 tasks rather than anything loo ambitious, it feels pretty speedy. The built-in Vega 8 graphics will handle older and more basic 3D games. While its 256GB of SSD storage isn't huge, but probably enough if this is your second computer, and there's even room inside to add a hard drive, although it's not really a DIY job.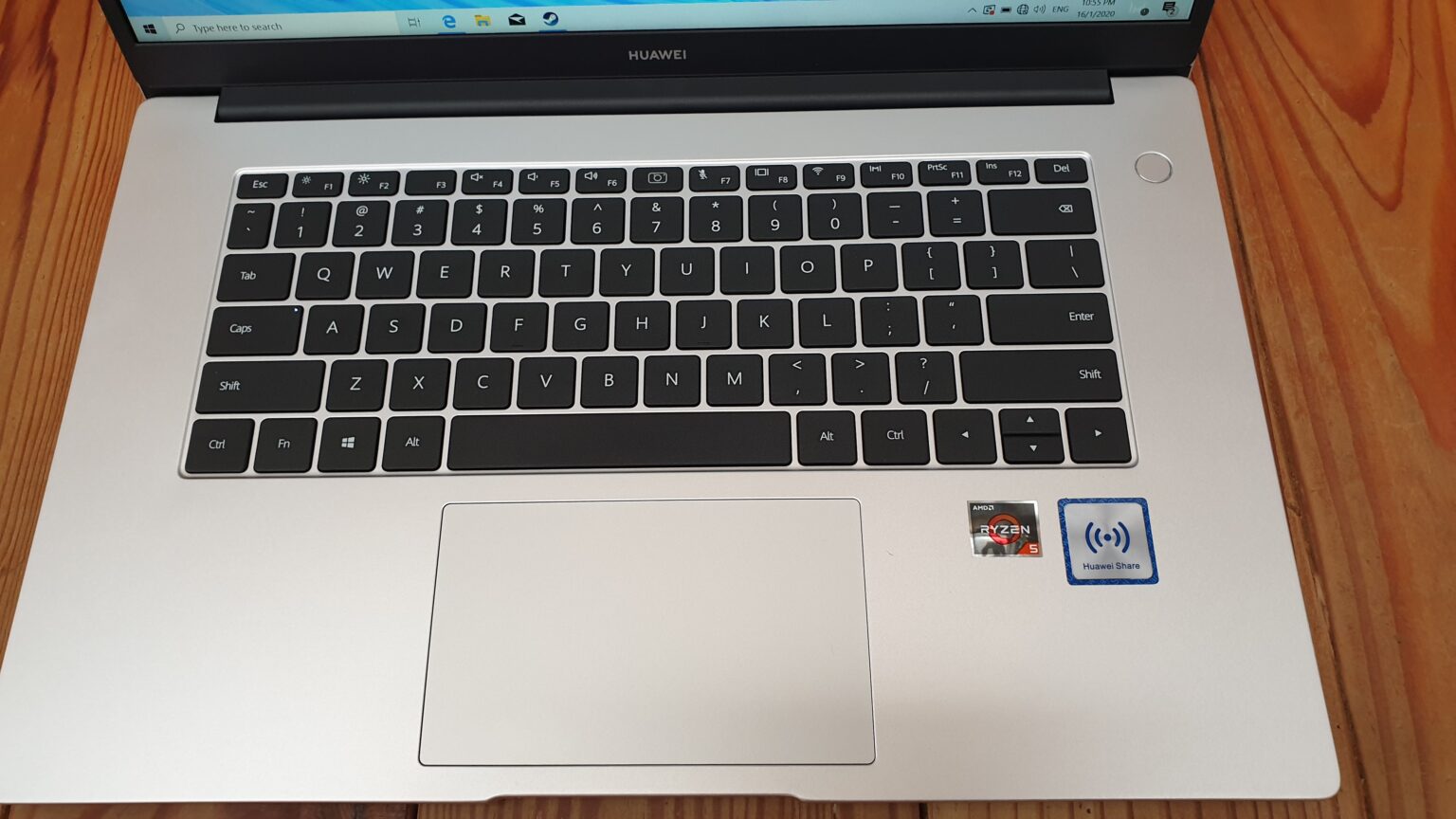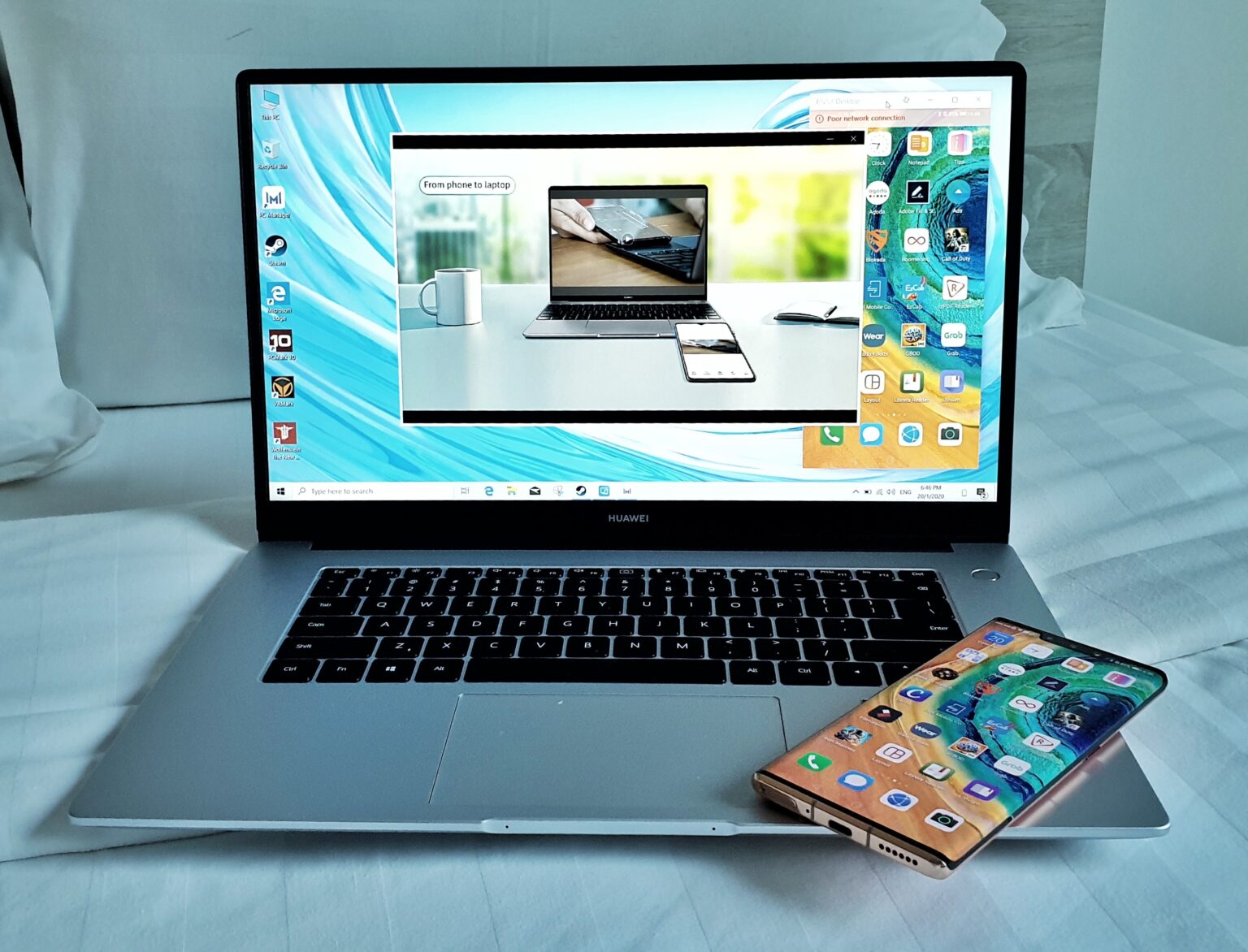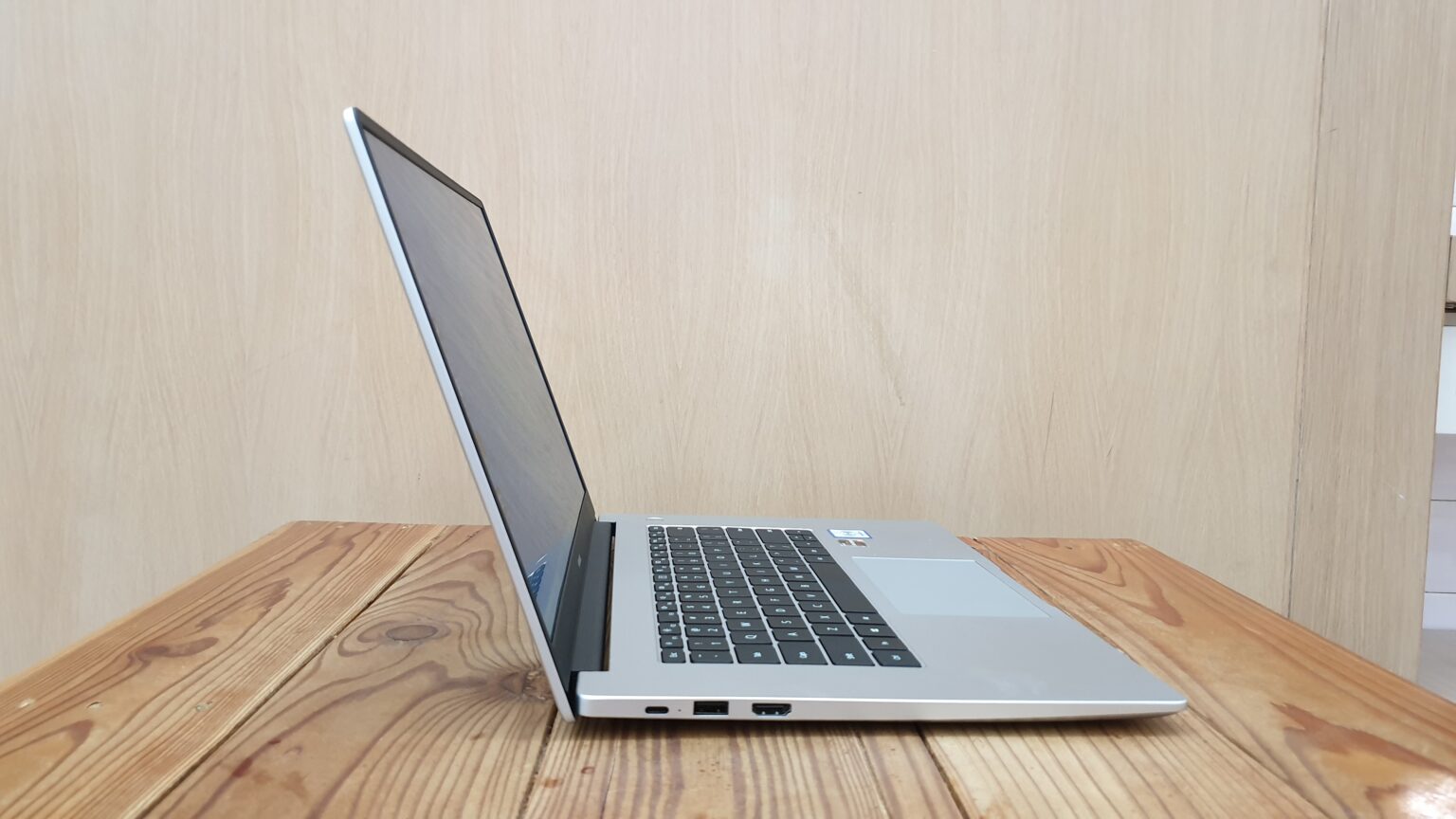 The keyboard is average, with full-sized keys that move quietly but not very far; the medium sized precision trackpad is similarly uninspired, but fine. A fingerprint reader gives you quick Windows login. Elegantly narrow bezels on three sides of rhe screen leave no room for the webcam, which instead is tucked away among the function keys, pointing up your nose. As for the screen itself, our colour meter found only 57 per cent of sRGB covered, with a Delia E of 5.2. In plain English: not many colours and not the right ones. It's not very bright, either.
This is the MateBook D 15's major compromise. The dullness is even noticeable when watching films. Battery life, at just under six hours in our video-playback test, is also disappointing. But the trade-off is a sleek and quick machine, and at this price that's no disaster.
SPECIFICATIONS
2.1GHz AMD Ryzen 5 3500U quad-core processor • 8GB memory • 256GB SSD • 15.6in 1920×1080-pixel touchscreen • Webcam • 802.11ac Wi-Fi • Bluetooth 5 • USB-C port • USB 3.0 Genl port • 2x USB 2.0 ports • HDMI monitor output • Windows 10 Home • 16.9x358x230mm (HxWxD) • 1.53kg • One-year warranty
VERDICT
Best price
Matebook d 15 review
There aren't many 15in laptops this affordable with decent processors, so if that's your priority it's a good buy
Add your review
Best Matebook d 15 prices ?
MORE DEALS

See also THE COMPLETE GUIDE TO…OLED laptops
ALTERNATIVE
Asus VivoBook X512DA
Offers a similar specification and is cheaper, albeit in a heavier plastic case