This well-specified DAC charms with its capable sonic performance across a selection of in and outputs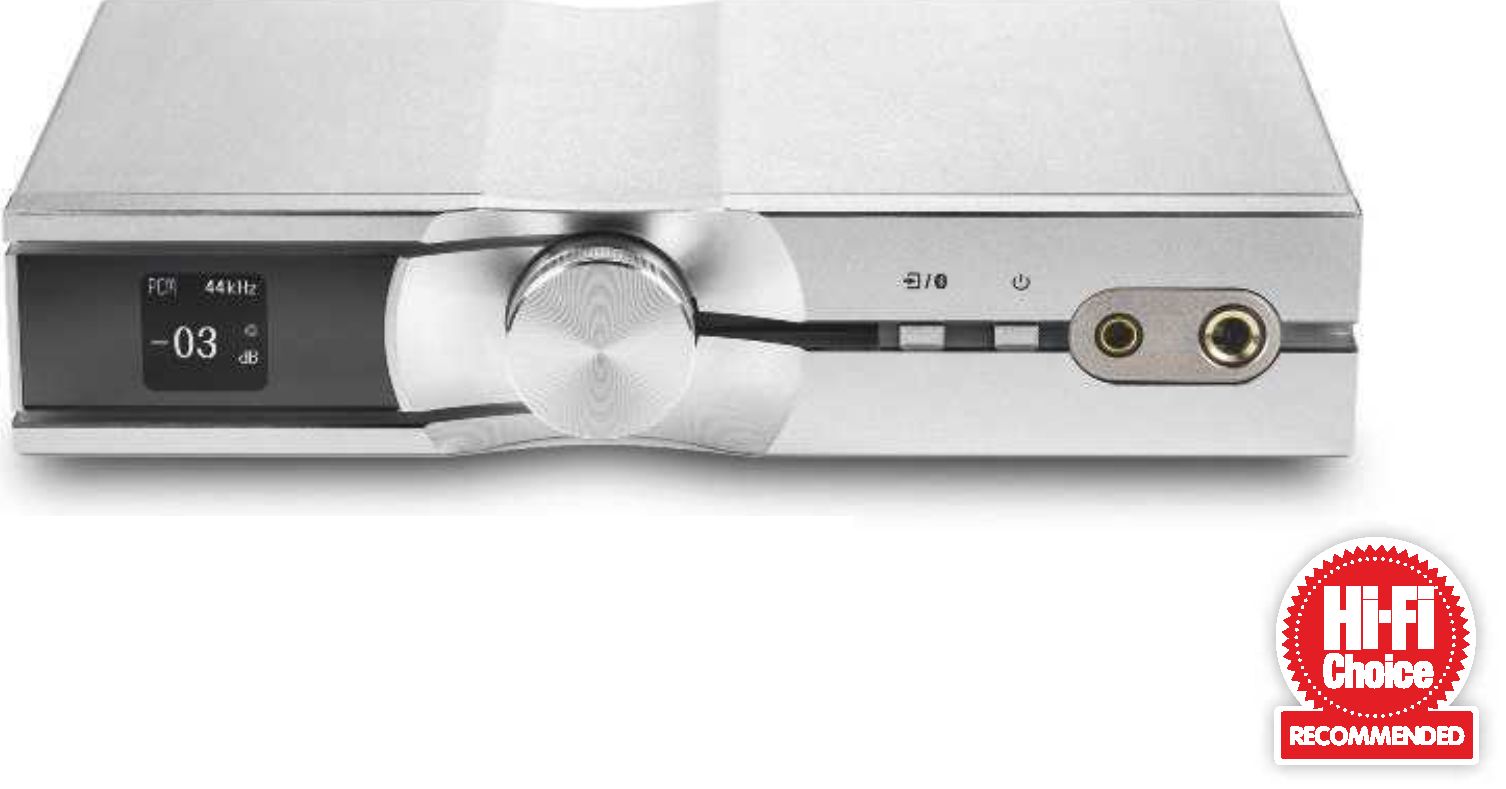 Positioned towards the upper end of iFi's extensive range of digital products, the Neo iDSD is relatively unusual in the company's roster because it's not designed with a view to being portable. As one of the more expensive models in the group, it has a usefully comprehensive specification. Four inputs are fitted: one coaxial, one optical, one USB and Bluetooth. The sample rate is extremely good with PCM handled all the way up to 32-bit/768kHz, DSD to 512 and DXDx2 along with MQA support. The Bluetooth input plays nice with absolutely every version of Bluetooth possible into the bargain.
It is fully balanced with a Burr­Brown chipset performing decoding and supported by the now traditional selection of high-quality components in the signal path. There's a choice of RCA and XLR outputs on the rear, but also balanced and unbalanced headphone outputs, with 6.35mm and 4.4mm sockets on the front panel. Like a few other designs here, the iFi can be used as a preamp, thanks to a variable output around the back. Where it additionally trumps some rivals is the inclusion of a remote control handset that makes all of this functionality rather more practical to use.
Also useful is that the Neo iDSD can be powered via the USB socket using a special cable or the supplied 5V wall-wart PSU. You can then boost this further with the optional aftermarket step-up that iFi supplies separately. The unit itself is well made and easy to use, thanks to the remote and a small but legible display showing volume, input and sample rate. I don't think it's the best-looking device in the group, but it is easy to use and the supplied plate for mounting it vertically is handy too.
The Neo iDSD takes some of the qualities of the recently tested ZEN DAC Mk2 (HFC 480) and builds on them very effectively. Its performance of Blue Heaven is a very well-judged balance of energy and refinement that effectively draws the listener in to what it is doing. The presentation is spacious and avoids the congestion as the track builds that affects some others here. The tonal realism is also exceptionally good. Martina Topley- Bird is the focus of the performance in Hunt and she sounds glorious, with a scale, presence and out-and-out tangibility to her singing that is genuinely impressive. The bass that underpins her performance is extremely convincing too.
details
iFi Audio Neo iDSD
ORIGIN UK/China
TYPE DAC/preamp
WEIGHT 970g
DIMENSIONS (WxHxD) 214 x 41 x 146mm
FEATURES
Supports: PCM to 768kHz and DSD512
6.35 and 4.4mm headphone out
Outputs: RCA; XLR
Inputs: optical; coaxial; USB
DISTRIBUTOR Armour Home Electronics
The performance is more about speed and control than low end so there are DACs here that might hit a little harder, but few integrate their bass as well or sound quite as detailed. This detail is also a significant aspect of the Chopin recording. Without sounding sterile or artificial, the iFi digs out little fragments of information that can be easily missed elsewhere. There is more sense of individual notes being played while Martha Argerich is a more tangible presence in the recording than is the case with some other DACs here.
A very well-judged balance of energy and refinement that draws the listener in
Switching over to DSD doesn't significantly alter what the iFi is doing, but its performance of Steeley Dan's Home At Last is very entertaining. That same grasp of timing and the propulsive energy it displays elsewhere makes for a fine listening experience and the refinement and quality of the recording as a whole is beautifully conveyed. The additional functionality is also very capable. It's an excellent headphone amplifier, with little in the way of background noise and plenty of gain; the Bluetooth implementation is exceptionally good too.
Editor choice
An extremely capable all-rounder that balances a decent spec with great sonics across all outputs
PROS
Balance of refinement and excitement
Great spec
Solid build
CONS
Doesn't hit as hard as some
Add your review
Best ifi audio neo idsd prices ?

$

999.00
1 new from $999.00
in stock

MORE DEALS