XPS 13 2018 Review – The archetypal windows ultrabook gets its first major refinement in 4 years – But it's not without cost
Had late Apple CEO Steve Jobs been in charge of designing a Windows PC it probably would have ended up looking a lot like Dell's latest XPS 13 – a laptop whose use of woven glass fibre looks set to revolutionise the way laptops are made going forward.
But there's more to this laptop than just a sleek design. It also comes with a near bezel-less InfinityEdge display boasting 4K Ultra HD resolution at the top end, and it uses the same cooling system as the Mars Rover – and there aren't a lot of laptops you can say that about.
Windows Ultrabooks don't come much finer than Dells XPS 13. Since it was introduced around four years ago, it's had many competitors try to topple it, but despite its ageing design it's managed to remain the slim-and-light Windows laptop to beat.
Price and availability
One of the drawbacks of the new design and increased specs is that the Dell XPS 13 is now more expensive than it used to be – and there's no longer an Intel Core i3 option at the baseline.
The most affordable option at features a 1.6GHz Intel Core i5-8250U, a 1080p non-touch display, 4GB of RAM and a 128GB SSD. Should you crave a faster processor, there are two models featuring a 1.8GHz Intel Core i7-8550U to choose from.
However, the model we were sent for testing features the aforementioned 4K display, a 1TB SSD and 16GB of RAM and costs a cool.
All new XPS 13 models include three USB-C ports (two of which are Thunderbolt 3), a microSD card reader and a 3.5mm audio jack.
The only flagship laptop that can price match the new XPS 13 is the Google Pixelbook. Both the latest MacBook Pro and 13.5-inch Surface Book 2 are more expensive for comparable or inferior hardware.
Design
2018 marks a tangible shift in the design of the XPS 13. Its chassis is now 30 percent slimmer at just 3.4mm at its narrowest point and a touch lighter at 1.21kg than its immediate predecessor.
Now, the most notable change to the XPS 13 design is bound to be the new 'Rose Gold on Alpine White' colour option, which costs more than the standard colour version in the US. And, at the time of writing, wasn't yet available anywhere else.
While almost every laptop maker has a rose gold option, Dell has taken it to the next level with an all-new set of materials for the complementary-coloured keyboard deck. The company is particularly proud of the fact that the deck houses a crystalline silica material that has the white colour literally woven into it like a fabric, in nine composite layers.
This is the first time woven glass fibre has been, well, woven into a laptop. Plus, the base has a titanium oxide coating which gives it a pearlescent sheen, not to mention stronger stain-resistance than most.
Sadly, the same can't be said for the softer plastic that borders the edges of the laptop's display, which has grown a little grey in the last few weeks when compared to the plastic that borders the base.
Of course, this XPS 13 model also marks the turning point on what might be its biggest bugbear: the webcam placement. Better yet, the new IR lens works well for speedy logins using Windows Hello.
However, the red flashing of the infra-red lights is a little intense.
That said, the 720p webcam produces visuals as sharp as those on the latest MacBook Pro, but doesn't have a 60 frames-per second lens like the Pixelbook. The Surface Book 2 beats all of them with its 1080p Full HD camera.
Microsoft Surface Book 2 (13-inch) - It's singing from the same songbook, but that doesn't make microsoft's revised ...
Dell wisely isn't messin' with what ain't broken — it's tweaked that design slightly to make the XPS 13 slightly sleeker and shaved 80g off the weight, but unless you're an owner of the older model, those differences will be fairly hard to notice.
The biggest change, physically, is that the body width has been reduced by a little over 20%. When closed, it's shrunk from 15mm at its widest point to 11.6mm, resulting in a bunch of other changes which are, frankly, a bit of a mixed bag. One of the more controversial changes is that it's ditched its predecessor's two full-sized (aka 'Type-A')
USB ports — you only get three Type-Cs this time out, two of which are Thunderbolt 3 compatible. To its credit, Dell has thoughtfully included a C-to-A adapter cable in the box, so you're not completely stuck in the lurch if you do need the older socket — and were guessing for most people, it's still at least an occasional requirement. The slimmer body has also meant a full-sized SD Card reader won't fit anymore either — it's now been replaced by a microSD slot. Thankfully, you do still get a 3.5mm headset socket.
2018 marks a tangible shift in the design of the XP3 13. Its chassis is now 30 percent slimmer
As we mentioned above, the overall weight has been reduced, dropping from 1.29kg to 1.21kg — not a huge amount, but something that's nevertheless welcome in a laptop that's focused on maximum portability.
Otherwise, the exterior of the XPS 13 is very similar — the machined-aluminium lid and base makes it tough and fairly resistant to bumps and scrapes, and the carbon fibre palm rest is likewise very tough and wears well. The backlit chiclet keyboard and medium-sized trackpad remain basically unchanged — that is to say, both are excellent and we actually prefer the XPS 13's keys to the shorter-throw models in the latest MacBook Pros (something you can't often say in Dell vs Apple contests).
Display
Another major improvement is the display. The screen is now available with an optional 4K Ultra HD (3,840 x 2,160) resolution beneath a glossy, IGZO touchscreen. That's sharper than any of the previously mentioned, competing laptops.
The display is A-grade as before, with just 5 mm bezels on the top and sides — we tested the 4K touchscreen model, but there's also a matte-finish 1080p version which will save you a few bucks and should help extend battery life a touch.
The touchscreen is coated in a 0.65 percent anti-reflective coating that aims to offset the downfalls of all touchscreens and screen glare.
With a 1,500:1 contrast ratio and 100 percent sRGB colour profile, blacks look as if the backlight shuts off in those spots during darker scenes in videos and photos and colours pop with vibrancy. The display also responds snappily and fluidly to touch gestures.
Performance
The 2018 XPS 13 is easily Dell's most powerful yet, scoring 684 points in our Cinebench CPU test; and 4,730 in single-core GeekBench 4 and 15,253 in multi-core GeekBench 4 benchmarks. It also racked up a PCMark 8 score of 3,111 points. Its 3DMark graphics scores are also impressive at 4,878 (Sky Diver); 1,190 (Fire Strike) and 444 (Time Spy).
Why is that when this model uses the same processor as the 2017 model we tested recently? We chalk it up Dell's use of Gore thermal insulation, which offers improved heat dissipation. Dell's new power management software also helps the XPS 13, with a 'dynamic power mode' that automatically delivers maximum power when needed, while monitoring system heat.
Upgraded 8th-gen Core i-series internals have given this new unit a performance boost of up 15-30% across the board compared to its late-2016 edition, although there is one area that's suffered slightly: battery life. The latter's always been on of the XPS 13's most impressive features, and while this 2018 model manages to remain broadly competitive — ranging from 4 to 7 hours, depending on the task, when it comes to moderate everyday workloads, compared to its predecessor its dropped from around 6.5 hours to 5.5 hours. Some of that undoubtedly comes from its slightly smaller 52Wh battery — compared to the older 60Wh one — which is part of the price you pay for that slimmer chassis.
Battery life
When it comes to battery life, the new Dell XPS 13 managed four hours and 13 minutes in our PCMark 8 battery life test and five hours 22 minutes in our movie test – these are most impressive for a laptop with a 4K display. We can only imagine the numbers we might see on an Full HD model, considering its predecessor lasted longer than ten hours in one test.
Dell has largely kept one of the best qualities about its laptops intact: the inputs. Rest assured that the keyboard and touchpad have been untouched in their look and feel. Travel on the keyboard isn't the deepest we've seen on ultrabooks, but the feedback is plenty forceful.
The glass-coated touchpad is just as wide as it can be given the 11-inch XPS 13 frame, and our fingers glide smoothly along its surface. Clicking feels oddly more satisfying on this laptop than most others in its class, perhaps save for Apple's MacBook.
Summary
It's official: Dell has done it again. In directly addressing the concerns of users, Dell has refined its XPS 13 laptop further than ever before. So much so that we're inclined to give this laptop our top rating.
Moving the webcam position, adding facial login and a four-mic array, giving Intel's chips more headroom and adding a 4K screen have made the Dell XPS 13 an even more formidable flagship laptop.
The rest of the laptop world now has lofty benchmark to measure itself against.
This new design does entail making some trade-offs, and whether they're worth it will depend on what your specific needs are. Thankfully, Dell still seems to be selling the previous '9360' model (which was updated with 8th-gen Core i-series parts), so you've got a choice between old and new. Irrespective of which model you choose, the XPS 13 remains one of the most compelling Windows ultrabooks available — and it's still our first choice.
Verdict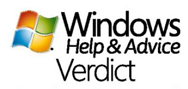 The Dell XPS 13 is smarter, slicker and more powerful than ever. It's the laptop to beat in 2018.
Editor choice
Dell XPS 13 2018 Review
The Dell XPS 13 9370 offers strong performance, long battery life and a stunning screen in a chassis that's slimmer and more attractive than ever. The Dell XPS 13 is smarter, slicker and more powerful than ever. It's the laptop to beat in 2018.
PROS
Attractive design
Vibrant screen
Strong performance
Good battery life overall
Runs cool
CONS
No USB Type-A Ports
Improved webcam still looks up your nose
Add your review
Best Dell XPS 13 (2018) prices ?

$

609.99
7 used from $609.99
in stock

MORE DEALS

See also THE COMPLETE GUIDE TO…OLED laptops
CRITICAL SPECS (AS TESTED)
Processor 1.8GHz Intel Core i7-8550U (quad-core, 8MB cache, up to 4.0GHz)
Graphics Intel UHD Graphics 620
RAM 16GB DDR3 (2,133MHz)
Display 13.3-inch, Ultra HD (3,840 x 2,160) UltraSharp InfinityEdge touch
Storage 1TB PCIe SSD
Connectivity Killer 1435 802.11ac Wi-Fi; Bluetooth 4.1; 2x Thunderbolt 3 (USB-C);  1x USB-C 3.1; microSD card reader; headset jack
Camera Widescreen HD (720p) webcam with four array digital microphones
Weight 1.21kg
Size 30.2×19.2×7.8-11.6mm
Benchmark
GENERAL PERFORMANCE
MEDIA ENCODING PERFORMANCE
MEDIA ENCODING PERFORMANCE
GRAPHICS

PERFORMANCE

BATTERY LIFE
BATTERY LIFE
STORAGE PERFORMANCE
PCMARK 8 – H0ME

(SCORE)

CINEBENCH-OPENGL

(FPS)

CINEBENCH -MULTI-THREADED CPU (SCORE)
3DMARK ICE STORM UNLIMITED (SCORE)
PCMARK8-W0RK
1080P VIDEO PLAYBACK
CRYSTALDISKMARK

READ/WRITE (MB/S)

3261
51.2
618
78,109
5:24hr
7:12hr
2228/458.8