Mark enjoys the full resolution potential of Dell's new 5000 series laptop
DETAILS
Manufacturer: Dell
Model No. Inspiron 17-5758
Everyone has a laptop size they're most comfortable with that depends on if they need to carry it places and what exactly they do with theirs.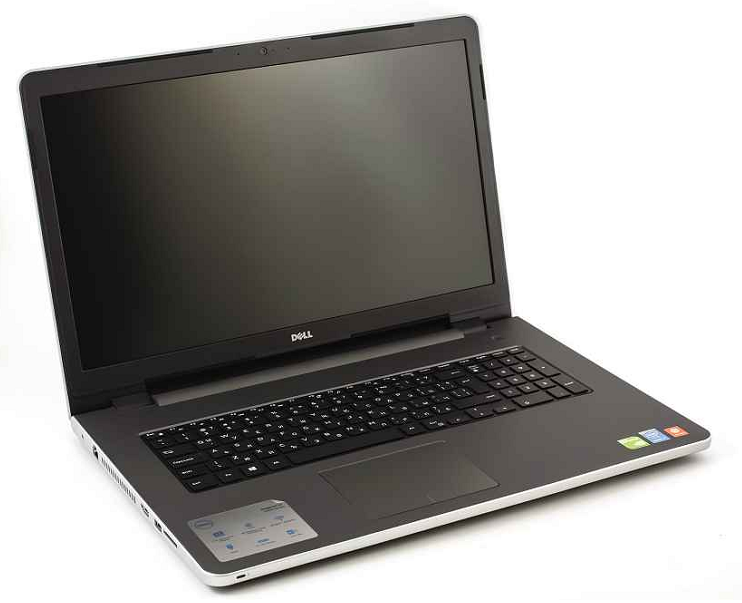 However, the choices have been rather clouded in recent years by small 13″ or 14″ systems that had very high- resolution displays. You end up scaling the interface to make the system usable, essentially sacrificing the resolution for usability.
The alternative, as envisaged by Dell, is the Inspiron 17 5000 series. For a machine that isn't very expensive or dusted with Ultrabook magic dust, I'll say from the outset this is a pleasing computer to use.
The texturing of the silver plastic outer shell gives you confidence that you won't drop it, and when you open it up, there's a lovely rubberised finished surrounding the amply sized keyboard and trackpad.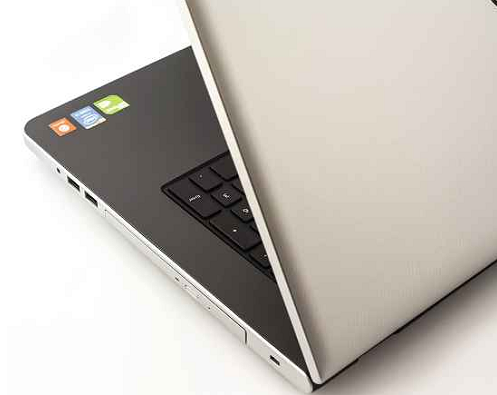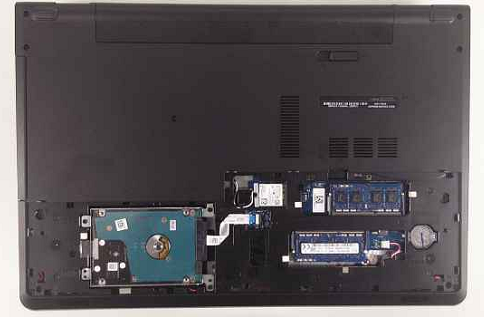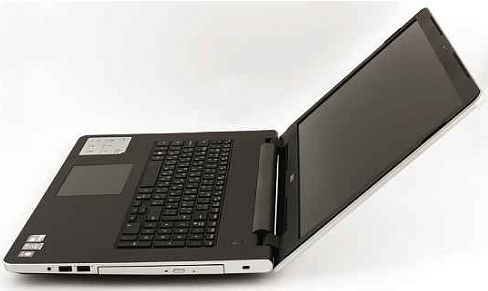 Mounting a 17″ panel, there's plenty of room in opposing parts of the system, and Dell has generally used it well. Therefore, there are no silly ports along the rear edge luring you to break them and damage their associated cables. And the side placement of ports makes them easily accessible, as well as being logical for what sort of things you're likely to plug into them.
The review model was a high- end 5758 spec 5000 series, and it comes with a Core i7 CPU, Nvidia GPU, plenty of RAM and a 1TB drive.
But the standout feature here is the 17.3″ LED backlit display, where you can use the native 1080p resolution without resorting to scaling or a magnifying glass.
At this price, it isn't touch, and the TN technology used doesn't have great viewing angles, but it's crisp, bright and the colours are well saturated.
The model above this one does have touch for those that like want to use that feature with Windows 10, and for those looking to save money, the cheaper versions have a 1600 x 900 panel instead.
Unless you're looking for extended battery life or have a very limited budget, this is the spec you want, where you get a combination of a powerful CPU and high-resolution screen.
The computing power in here is substantial. Featuring a fifth-generation Core i7-5500U (4M cache, up to 3 GHz) and 8GB of DDR3L RAM, things run along nicely. However, a mildly
Specifications
CPU: Intel Core i7-5500U (4M cache, up to 3GHz).
RAM: 8GB (1x 8192MB) DDR3L, 1600MHz.
GPU: NVIDIA GeForce 920M (4GB DDR3).
HDD/SSD: 1TB HDD (5400 rpm).
Display: 17.3″ full HD (1920×1080) resolution TN panel, glossy.
Optical Drive: DVD optical drive.
Connectivity: Wi-fi 802.11ac, Bluetooth 4.0.
USB: 2x USB 2.0, 1x USB 3.0.
Ports: HDMI, 10/100 Ethernet, SD, SDHC, SDXC card reader, 3.5mm combo headphone/microphone audio jack.
Battery: 40WHr, four-cell lithium-ion.
Thickness: 27mm.
Weight: 2.83kg
confusing choice is the inclusion of a low-end Nvidia GPU to sit alongside the one that Intel included inside the Core i7.
This addition suggests that there might be game potential here, though the GeForce 920M isn't remotely that sort of GPU. Benchmarks reveal that it's only marginally quicker that the built-in Intel HD 5500 and uses more watts to achieve that speed advantage.
There may be some multimedia power efficiency to be gained here, but as a gaming platform, don't expect to be using 1080p resolution
with details settings above their lowest level.
Where this machine shines more brightly is in respect of general work duties and also as a media system. Using PCMark 08 Home 3.0 test, the system scored 3016, a solid result, and it also managed to last over 3.5 hours using the same test to completely drain the battery.
In less challenging use, you should get more than five hours out of a charge and more than four hours of video playback.
For any system with a Core i7 CPU that's impressive mileage.
I've only one real gripe about this machine, and that's lack of upgradability. Dell very kindly provided a massive access panel on the base that allows access to some of the internals. Using this, you can get to the 1TB hard drive and the SoDIMM memory slots easily. However,
I was expecting to at least see a M.2 SATA port, allowing a neat SSD upgrade to boost this machine's performance, but there isn't one. Yes, you could just swap out the internal drive for an SSD, but a dual drive is what users really want.
That point aside, this is a very likable system that delivers exactly what many want in clean and uncluttered design. I'm not sure what the GeForce 920M adds, but almost everything else in here contributes to a very positive user experience.
Dell is getting much better at these types of system, and Asus, Acer and Toshiba should certainly take note.
Mark Pickavance
Verdict
See also THE COMPLETE GUIDE TO…OLED laptops