Dell Inspiron 15 5000 2-in-1 – On paper, there shouldn't be much to say about this new 15in laptop-tablet except that it's bigger than the 13in version we reviewed in Issue 481. In fact, it's a very different proposition. What it has in common is the ability to rotate the keyboard all the way round to sit behind the touchscreen while you use it as a tablet.
A 15in tablet, however, would be a bit of a beast at the best of times, and with the keyboard bringing its total weight to 2.3kg, this is not the gadget you'll want to take to bed for some late-night TV.
Drop off to sleep and you might be crushed to death.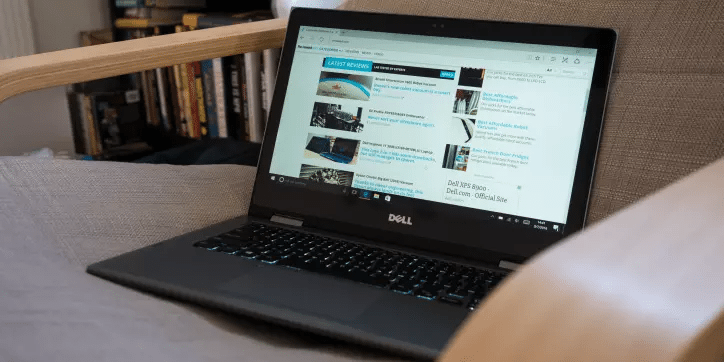 Not a bad laptop but as a tablet, it's a bit of a beast.
Still, the flexibility doesn't detract from the appeal of a solidly built full-size portable. The aluminium-efTect finish is plastic, but nothing creaks or wobbles when you bash away at the keys. There's plenty of space to the left and right of them, too, which makes the whole thing easier to grip when it's folded up as a tablet.
The fixed hinges let you prop the screen at whatever angle you want, with no floppiness. We did find prodding the touchscreen could push it off kilter, though, and it's a pity Dell hasn't used some of the extra space to make the keyboard feel less cramped. The keys worked fine, and are backlit for use in dimly lit conditions, while the large touchpad worked flawlessly.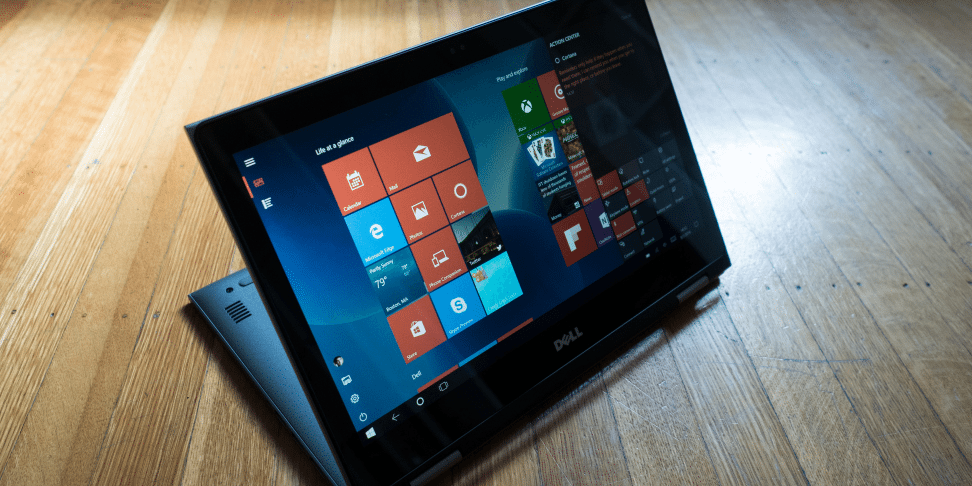 The problem is the display. Its Full HD (1920xl080-pixel) resolution looks fine at this size, but it covered only 57 per cent of the sRGB colour range. That means colours that should be slightly different may look identical, hiding detail, and it's bad news if you want to edit photos and videos. Thanks to good contrast, the display is still vibrant, but low brightness spoiled that when working under bright light.
An Intel i7 processor and 16GB of memory gave the model we tested an impressive turn of speed in a wide range of tasks, and it'll just about cope with older or simpler 3D games. That's not a bad price, and this isn't a bad laptop, but the screen quality, the bulk and the five-and-a-half -hour battery life left us disappointed.
SPECIFICATIONS
2.5GHz Intel Core i7 6500U dual-core processor * 16GB memory • 256GB SSD * 15.6in 1920×1080-pixel screen • Webcam • 802.11ac Wi-Fi • 2x USB 3 ports • lx USB 2 port • HDMI port • SD card reader • Windows 10 Home • 20x382x253mm (Hx WxD) • 2.3kg • One-year warranty
VERDICT:
If you fancy a full-size convertible, this will fit the bill nicely, but we can't honestly see why you would
ALTERNATIVE:
Dell Inspiron 15 5000
The comparable plain laptop version comes with an i5 processor, AMD R5 graphics and 1TB hard drive at a decent price