CREATIVE Muvo 2c Review – CHEAP, PORTABLE BLUETOOTH speakers usually suffer from one or more of the following: weak sound, poor build quality or a dearth of features.
It would be understandable, then, to approach Creative's Muvo 2c with a degree of trepidation. It's certainly cheap, and measuring 93x38x67mm, it's not like there's much room to fill with top-quality speakers.
However, it quickly becomes apparent that the Muvo 2c isn't just bargain-bin rubbish. It's rated at the IP66 standard for dust- and water-resistance, and has a fair few connection ports, including a 3.5mm auxiliary input, a Micro USB port for both charging and data, and a microSD slot, which works hand-in-hand with the integrated MP3 player. Most promising of all is the large passive radiator, which aims to augment the single active driver with some bass presence: easily one of the most prolific weaknesses on compact speakers.
DEEP THOUGHT
Does it work? Yes, to an extent. The Muvo 2c won't make your organs shake, but the mid-bass is clearly there, filling out the song as a whole and avoiding the rattily, tinny output that dooms so many budget speakers.
The main driver also does a surprisingly good job of highlighting vocals and bringing them to the front, which is great for podcasts and better for most genres of music. The Muvo 2c can also go much far louder than its stature suggests, and doesn't even distort much when approaching its limits. At home, we were perfectly happy to keep it at around 10-20% of its maximum volume.
You probably shouldn't rely on it to provide beats at a party, however. It doesn't entirely manage to sound like a much more expensive speaker: sometimes the mids can get muddled, especially in rock music, where distorted guitars can almost blend into cymbal crashes. The soundstage is fairly narrow, too, so if you're listening while standing to its far left or right, the trebles lose some of their sharpness.
Still, overall sound quality far exceeded our expectations. Even if it can't fill the room with perfectly delivered notes, it's a very good alternative to smartphone and tablet speakers, whether you're lying in bed watching a video or enjoying some relaxing music out on the patio.
HIGH AND DRY
The Muvo 2c is more than happy to go outside, thanks to that IP66 weatherproofing. A bafflingly dry British April meant our testing was limited to showers in the bathroom, but it's fine there, too, shrugging off water jets and powering through the noise. Just remember that while it can completely keep out dust, it's only splash-proof, not fully waterproof – so take care not to knock it into the bath.
To keep moisture out, the microSD, Micro USB and 3.5mm ports are covered by a pull-out rubber seal, matching the soft-touch finish around the sides and rear of the speaker. As mentioned, the built-in MP3 player allows you to play tracks directly from a microSD card up to 128GB in size, which is another nice little feature to have on a budget speaker, especially a portable one.
The downside is trying to control playback with the scant few buttons on the top of the speaker. There are no dedicated pause, play or skip buttons, so you need to hold the multifunction button and press the volume buttons to search, which is a fiddly process.
The alternative is Creative's Sound Blaster Connect app for Android and iOS, but if you need to get your phone out, it's a lot more tempting simply to play songs from that instead of the card. Even this has problems, however: the app couldn't locate any music on our Android handset until we minimised it and started playing from the VLC app instead.
The better news is that the Muvo 2c dodges another wireless speaker pitfall: dodgy connection integrity. Bluetooth is constantly rock solid, even through multiple walls, and the SBC codec is supported even if aptX isn't.
There is also one benefit to microSD playback: the ability to play FLAC files, in addition to more common formats.
GIFT OF THE GAB
The Muvo 2c has quite a lot of capabilities besides blasting out music. When connected to a phone, it can act as a higher-quality speakerphone, and if you have two of these speakers, you can connect them to form a wider stereo setup. We were only provided one, so haven't tried this out ourselves, but it's yet another example of Creative rising above budget mediocrity.
The 650mAh battery is rated at six hours, which is accurate. We got a full week of daily, if infrequent, use out of it, and audio quality didn't seem to falter as it ran low on charge.
It's sometimes hard to shift the idea that saving up for the excellent UE Wonderboom would be a better move; that has full waterproofing, a longer 10-hour battery life and richer, 360° sound. However, it's not a small jump from the Muvo 2c – it's almost twice as expensive.
Since pretty much nothing else in this price range matches the Muvo 2c's sound quality and variety of features, as far as we're concerned this is the new king of budget Bluetooth speakers. A few flaws deny it a perfect score, we're in a forgiving mood.
James Archer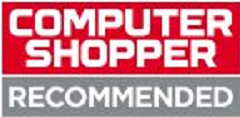 VERDICT
The Muvo 2c is affordable, weatherproof and compact, and sounds better than you'd think
Editor choice
CREATIVE Muvo 2c Review
The Muvo 2c is affordable, weatherproof and compact, and sounds better than you'd think
Add your review
Best CREATIVE Muvo 2c prices ?
MORE DEALS

DRIVERS 1 • RMS POWER OUTPUT Not stated • DOCK CONNECTOR None • WIRELESS Bluetooth 4.2 (SBC) • DIMENSIONS 93x38x67mm • WEIGHT 159g