Asus only updated its ZenBook Flip S a few months ago, but then Intel released some new Kaby Lake R 8-generation processors and Asus felt the need to squeeze them into its product lines. Read our Asus ZenBook Flip S UX370 Review.
And we're glad it did, since the ZenBook Flip S UX370 is a laptop with plenty of performance to spare, while keeping the base frequency low until it's needed.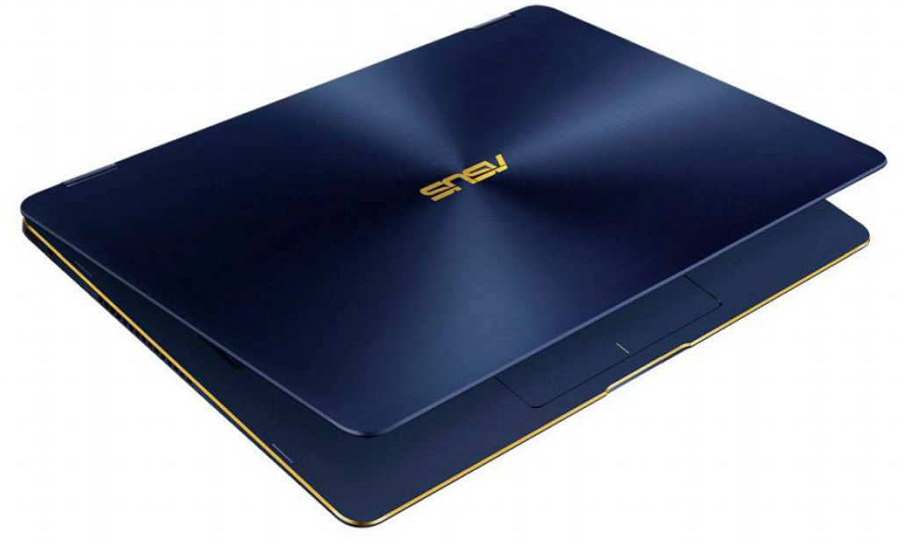 Beyond the hardware thrashing away inside this machine, the externals are pretty much the same, which is no bad thing, since the ZenBook Flip S is a joy to use.
If you've not had chance to play with a 2-in-1 convertible, it's worth trying to get hands on with one, as what seems like a gimmick at first actually has some practical uses once you get used to it. If you have to present any work, then they're particularly deft at the task, as indeed they are at playing back movies without a keyboard glowing underneath the screen.
Price and availability
This latest ZenBook Flip S isn't for the light of pocket. The latest components cost a premium, and this thing is packed with them. You're looking in the UK for the Asus ZenBook Flip S UX370 model we've reviewed, although the UK model only has 8GB of RAM compared to the US model's 16GB.
There's a bit of a problem when it comes to evaluating the Asus ZenBook Flip S, and it's a problem that lots of modern laptops suffer from – the boon of having so many models available means that it's a bit of a nightmare drilling down to the exact models. There are enough subtle things to watch out for, including the processor used, memory and the storage.
This latter point is particularly important when it comes to our recommendation, since it isn't always clear what you're getting. Essentially there are two different storage solutions on offer for the Asus ZenBook Flip S UX370: a straight SATA SSD version and the much faster PCIe NVMe SSD. We'll get on to the performance metrics shortly, but essentially you're looking at six times the read performance with the latter, and three times the write performance, which makes for a much more responsive experience.
The Asus ZenBook Flip S UX370 maybe expensive, but it's also great value for money: sturdy, well designed with quality components, it also performs very well.
Design
The standout feature of the Flip S UX370 is its hinge, which brilliantly turns it from a standard Windows 10 laptop into a tablet, with various stages of usefulness in between. This hinge keeps the screen and keyboard tightly connected, while producing clean lines at any point in its rotation.
While we're not convinced about some of the ways manufacturers want us to use convertibles, we're still impressed by how they work when done well, and this is a great poster child for the genre.
The Royal Blue finish on our review model (it's also available in Smoky Grey) picks up fingerprints alarmingly easily – if you're even vaguely fastidious about keeping it box-fresh, you're going to have your work cut out.
And you will want to touch it. A lot. It's beautiful to hold, in any of its orientations, but particularly as a tablet, where you can cradle it easily in one hand while tapping away with the other. At 1.1 kg it's certainly light enough, and the inclusion of a slip case means you can pop its svelte 13.3-inch form into any bag easily. Even the power brick is small enough to take along with you without much hassle.
Asus claims that the ZenBook Flip S is the world's thinnest convertible, and at 10.9mm it certainly appears to be. There is a slight downside in the fact that there isn't much room for ports, with only a pair of USB 3.1 Type-C slots present. There is a volume rocker on the side, next to the power button. There's also a fingerprint sensor on the side, too – it's tiny, but works well.
We feared that the Flip S UX370's sleek design would make for an unpleasant keyboard experience, but this isn't the case. In use, we had no problem typing on it (the majority of this review was written on it). More surprisingly, the touchpad is perfectly usable, and the Flip S UX370 has the added advantage of a touchscreen, too.
Performance
Updating the ZenBook Flip S to use Intel's latest eighth-generation CPU is a welcome move, since it sees
The processor is just half the story here, though, and its the storage subsystem that really shines
this svelte machine trade blows with much beefier options. The stock frequency of this quad-core, eight-thread chip may not excite at 1.8GHz, but it rarely operates at anything as low as that, instead heading up to 4GHz when required.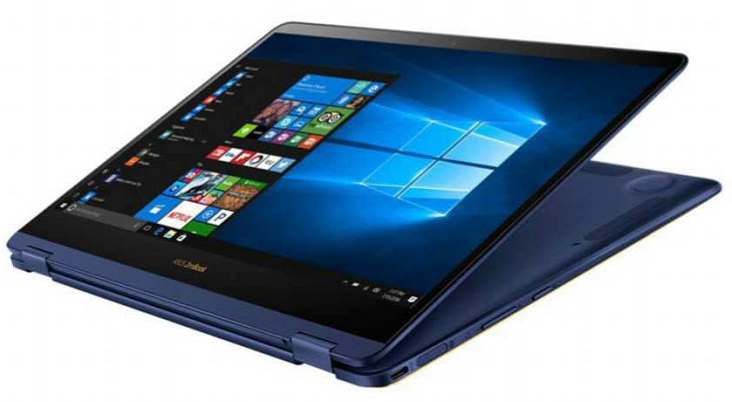 It can't operate at that frequency for long, as the temperatures do rise. While it certainly gets warm to the touch, the fan does a good job of keeping the noise levels down while keeping things cool.
The processor is just half of the story here, though, and it's the storage subsystem that really shines in day-to-day use. There will those who say you don't need a PCIe NVMe SSD over a SATA one, but we recommend using this machine for half an hour to see the
difference it makes. From simple file copying to app installs, this thing just flies, and it feels silky-smooth in Windows 10 because of it. Having plenty of RAM to play around with helps, but we've definitely added high-end storage to our want list for laptops and convertibles after our experiences here.
Battery life
If there's one area where the Flip S UX370 doesn't stun us it's with its battery life. While it's not awful, it doesn't quite live up to its potential. You could happily carry this around all day, but you'll need to reach for a power socket at least once during that time. In our exacting PCMark 8 benchmark test it lasted just over three hours, although it lasted a more impressive six hours in our HD movie test. Speaking of which, the screen is a particularly vibrant panel, with punchy colours and great viewing angles. The sound is good as well, with the Harman Kardon-certified speakers producing an above-average audio experience with music and movies.
Summary
While not perfect, the Asus ZenBook Flip S UX370 hits its core competency so brilliantly, its few imperfections are unimportant.
It looks good, sounds good, and feels good to use. Yes, we'd like more stamina, but its power brick is small enough to take with you.
The Flip S UX370 is a light and powerful 2-in-1 that aims for perfection and almost gets there.
KEY FEATURES
Processor 1.8GHz Intel Core i7-8550U (quad-core, 8MB cache up to 3.7GHz)
Graphics Intel UHD Graphics 620
RAM 16GB 2133MHz LPDDR3
Display 13.3-inch Full HD (1,920×1,080) LED-backlit (60Hz, 100% sRGB, 178-degree viewing angle, Corning Gorilla Glass)
Storage 512GB PCIe SSD
Connectivity 802.11ac/b/g/n Wi-Fi; Bluetooth 4.1; 2x USB 3.1 Type-C Camera 480p (VGA) webcam
Weight 1.1 kg Size 313x218x10.9mm
Reader recommends…
Asus ZenBook Flip S
A few years ago I bought a Windows laptop with modest specifications fairly cheaply. After only a few months, I noticed it was taking longer to boot and a year later, even basic tasks like opening photos seemed to take an age.
I decided to sell that PC and spend extra on a more powerful laptop. I was contemplating the Asus ZenBook Flip S and your review only confirmed my choice.
Compared to my old laptop, this is lightning fast. It boots in under 20 seconds and opens all programs (including large ones like Office and Photoshop) instantly. The feature I like most is that I can bend it like a tent (see screenshot), which is ideal for watching films on a flight or in bed or following recipes as I cook. The touchscreen is as responsive as my iPad and it sometimes goes two whole days between charges. Money well spent indeed!
Margaret Blythe