by staff writer
As competition within the turntable market intensifies due to an increase in demand several new premium brands are now available in the Australian market. We take a look at just a few of these top end products.
Here are some winners for 2018 set to make your buying choice easier.
rega planar 6 Review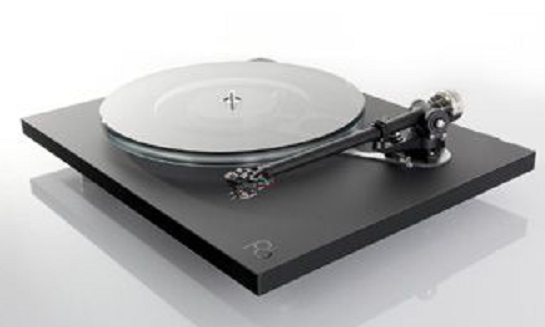 Rega's Planar 6 offers the same phenolic-resin "double brace" found in the Planar 3, the same RB303 'arm, and a whole lot more. Replacing Rega's traditional glass platter/felt mat is a two-piece, 16mm-thick flywheel/platter made of two joined pieces of float glass. An outer ring adds mass to the circumference, increasing the platter's natural flywheel effect, thus improving speed stability, accuracy, and consistency. The new subplatter adds an aluminium "top hub adaptor" with six-raised plateaus to ensure the flattest possible surface for LPs to rest on. The aluminium/rubber feet, too, are a step up from Rega's standard rubber-cup-like units. Moreover, the Planar 6 comes standard with the TT PSU power supply, a must for top performance. Note the large improvements in dynamic nuance and explosiveness, tonal and textural detail, size and depth of stage, and sheer musicality.
sota comet iv with S303 tonearm Review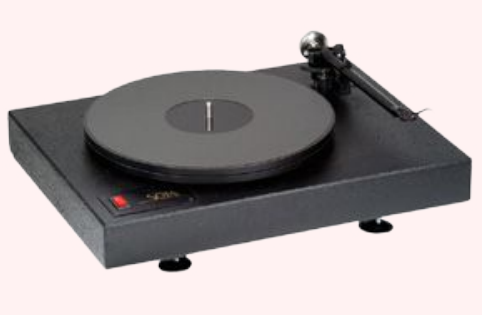 SOTA, which stands for State of the Art, has been building turntables for well over 30 years. Its top-end models use the company's well-known floating seismic isolation system, which hangs from a four-point sprung suspension. Because that technique is costly to execute, SOTA's more affordable models, such as the Comet, use internal damping to isolate the chassis from vibration. Rounding out this excellent design is the Comet's bearing cup, which is made from a Teflon-impregnated self-lubricating polymer; the platter assembly consists of a high-density polymer main platter sitting atop a polymer-based sub-platter driven by a 24-pole AC synchronous motor. The resulting sound is at once easy and authoritative, warm, rich, and solid, with wide and nuanced dynamics, and a large 3D soundstage. A great sounding 'table at a great price.
acoustic signature wow xl Review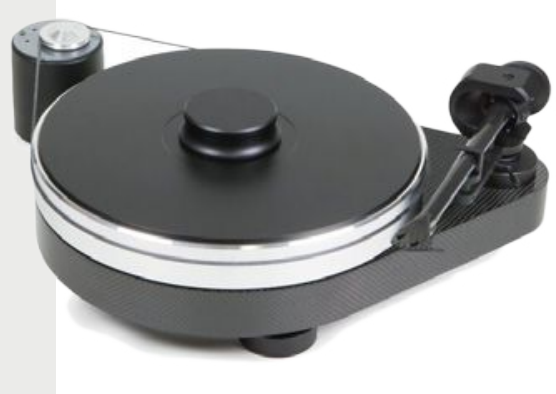 If you're looking for a solid foundation upon which to build your analogue front end, the German-engineered-and-built Acoustic Signature Wow XL is about as rock-solid as you get in this price range. Precision bearings and speed control technology from Acoustic Signature's flagship Ascona, and build-quality are what make this turntable one killer setup. Choose your favourite tonearm and cartridge combo, and you're ready to go. The possibilities are endless when you have a solid base for your vinyl, and the Wow XL is it.
pro-ject rpm 9 carbon Review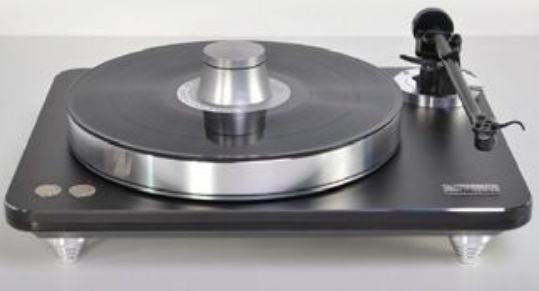 The RPM 9 Carbon is Pro-ject's "tuner" special, with significant upgrades over the stock RPM 9.2. There is a new motor, a new DC-driven power supply that features an improved AC generator for speed stability, and a newly upgraded platter and carbon- wrapped chassis. Sonics are devilishly good. Backgrounds are jet-black with timbres softly tinted to the warmer end of the tonal spectrum. Arpeggios are liquid and articulate, and there is an impressive sense of air and lift in the upper octaves. With the RPM 9 Carbon's overarching sense of balance across all sonic criteria, LPs sound elegantly composed and well-nigh effortless. Without qualification, this is a terrific package, certain to give a great many lucky owners years of vinyl-spinning thrills.
eat c-sharp Review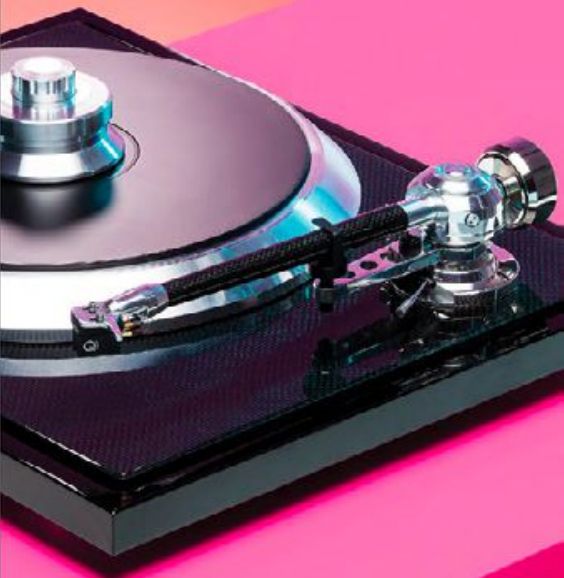 The combination of the C-Sharp and the Ortofon Quintet Black cartridge produced appealing sound that had rhythmic drive and made nearly everything reviewer AJ spun fun to listen to. The combo simply played the music on nearly everything he threw at it. Although the EAT lacked the ultimate resolution and neutrality of pricier analogue front-ends, AJ still found its "sins" of omission more than acceptable. Indeed, he found himself spending more time listening to complete albums during the review period than what he'd originally allocated for the evaluation.
REGA RP8 Review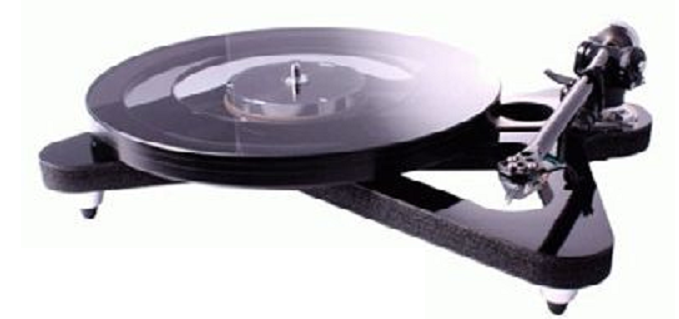 An example of the recent, rapid evolution of Rega's designs, the RP8 is a "skeletal" design, which includes not just the shape but also the material of the plinth—a sandwich of phenolic resin skins over a core fabricated from "featherweight, nitrogen expanded, closed-cell polyolefin."
A three-piece, "super flywheel" platter made of float glass and the newly fashioned RB808 'arm is also found in this (for now) top model. The sound of the RP8 brings new levels of transparency, fine detail, soundstage definition, and drive to the always engaging—now more so—Rega sound, along with a tonal richness, weight, and dynamic thrust that we've never before experienced from any Rega design. In the past, one often qualified a Rega recommendation as "good for the money."The RP8 is simply one of the best mid-priced designs on the market.
sota sapphire series v Review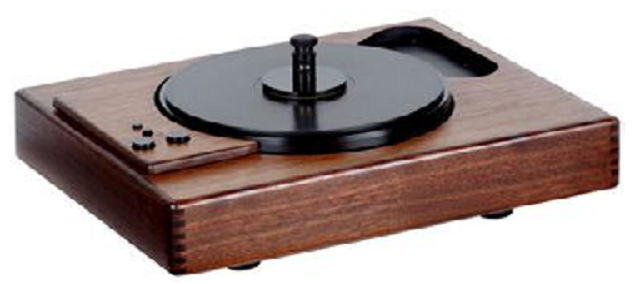 The Series V upgrade of this venerable David Fletcher classic, thirty-years-old and getting younger with each new iteration, boasts improvements in parts, engineering, machining, fit 'n' finish, and performance—all retrofitable to earlier versions. Its time-proven fourpoint hanging suspension is still the ultimate in isolating the 'arm /pickup/ groove from external disturbances. For PS, the Sapphire is the least expensive turntable in his experience to reach the echelon of what the so-called "super-turntables" are all about, sacrificing only a bit of ultimate resolution and control, most of which you get back by adding vacuum hold-down or by getting instead SOTA's Star or Nova models, both of which are already fitted with the vacuum system. Recommended without qualification.
pro-ject xtension 10 Review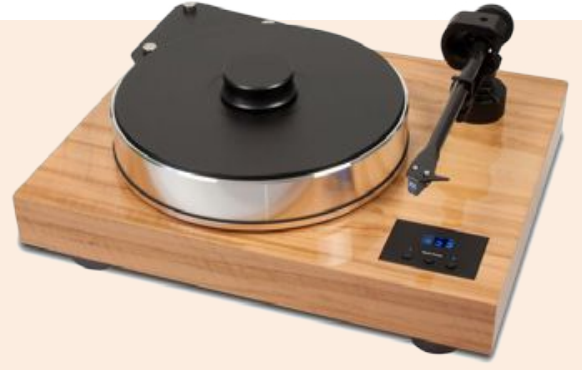 Pro-Ject is onto something wonderful here: A turntable that hits all the right sonic notes, while providing a rare combination of intellectual and emotional connection to the music. A slightly scaled-down edition of the Xtension 12, the 10 offers a smaller footprint but similar weight. The design features a mass-loaded, magnetically floated sub-chassis, a 3″-tall, 12.6-pound vinyl/ alloy platter, a precision ceramic bearing, and a three-speed AC motor. The Xtension 10 can be purchased with a SuperPack option that includes a Sumiko Blackbird cartridge and an upgraded 'arm cable. Regardless of cartridge, the Xtension 10 provides not only a high level of musical satisfaction but does so in a way that delivers a powerful emotional wallop.
technics SL-1200G Review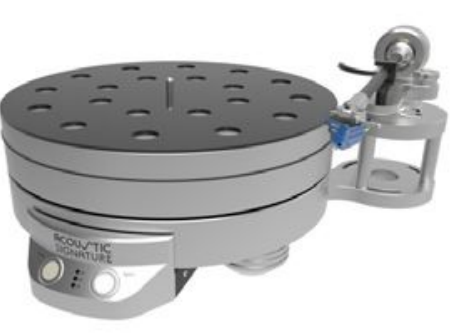 This turntable, which shares the historic name and appearance of the long-running SL-1200 series but is in fact a new design, offers performance at the very highest level, belying its relatively modest price. (The included 'arm is acceptable but is not quite at the same pinnacle.) Its silence and speed stability are competitive with any turntable available and are far superior to most, even very high-priced ones. The turntable's sound is rock solid, very pure, highly resolved, and very lively in the positive sense. One has very much the sensation of hearing what is on the record. The Technics is not the only turntable in its price range (or lower) to have challenged the high-priced world, but it has an important feature offered by few of its high-end competitors at any price, namely, adjustable speed. This is a turntable for musicians and those who share musicians' sensibilities.
acoustic signature challenger MK3 Review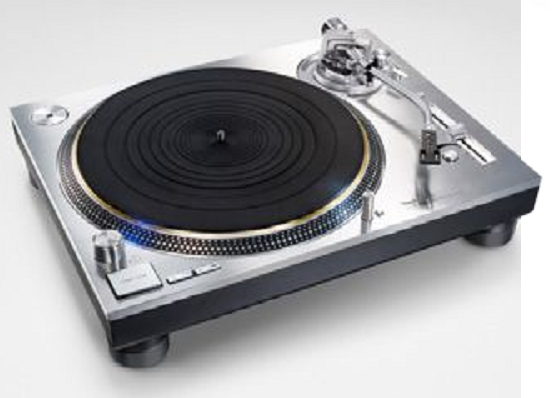 Analog fans might already be familiar with Acoustic Signature—and maybe you've even read JV's glowing review of the maker's mighty Invictus flagship 'table. Though the Challenger Mk3 may not have the sheer low-end weight and power of the esteemed German manufacturer's upper-tier designs, reviewer JM found that it still delivers remarkable purity, focus, elegance of presentation, and exceptional musicality. Drums, for instance, may not have the ultimate punch, but are still terrifically fast, textured, and explosive. The turntable's small-footprint cylindrical chassis is clean, solid, and elegant. The Challenger Mk3 is also remarkably simple to set up and maintain; its first-rate build-quality (all parts are machined in-house and assembled by hand) has clearly paid off in the solid performance of this very low- coloration turntable. Call it a Challenger that punches above its weight.