Venturer revisits its 2-in-1 EliteWin notebook
Almost a year ago I covered Venturer' s BravoWin 10K 2-in-1. And with two extra models added to its range, it's now sent me its new EliteWin S 11K.
On the face of it, this new model is almost identical to the original EliteWin 11K design, but on paper at least there are few major differences between it and the previous model.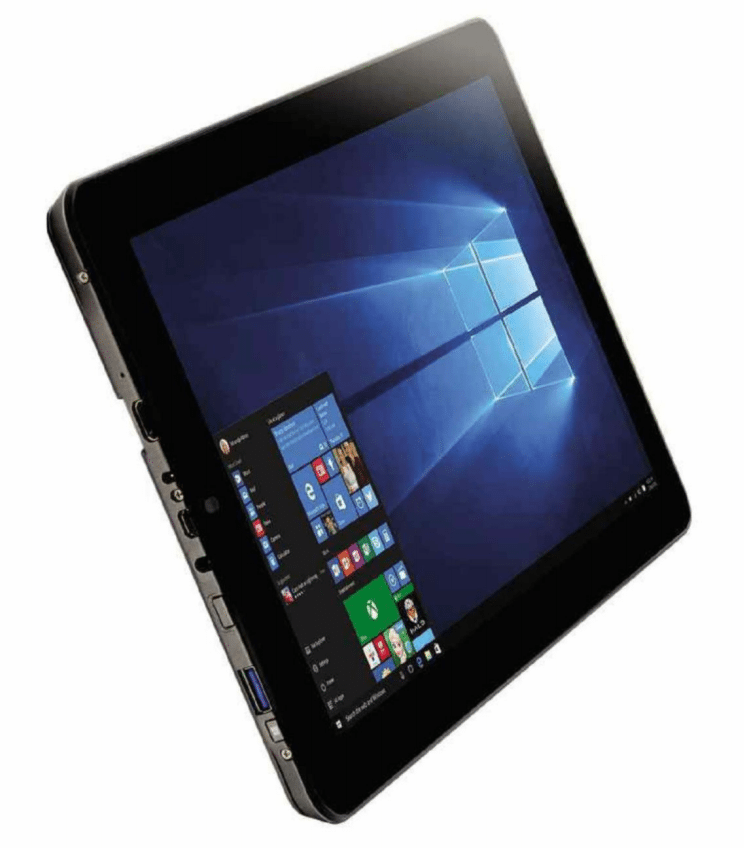 Like the first EliteWin 11K this system is still built around an 11.6" 1366 x 768 multi-point capacities touchscreen, and t comes with 2GB of RAM and 32GB of flash storage. The processor driving it is the nearly three-year-old Intel Z3735F Atom, with a base clock of 1.33GHz and a burst frequency of 1.83GHz.
With this sort of power under the hood, this isn't hardware you'll be doing much gaming on unless your skills only extend to card games or the odd Angry Birds adventure.
The improvements it did make are generally subtle given that Venturer has had a whole year to deliver them.
Earlier machines required you to go and get your own micro-SD card for extended storage; now Venturer includes a 64GB module, giving you a total of 96GB from the outset.
Or it would if the pre-installed operating system hadn't already grabbed half of the base 32GB.
A really obvious upgrade that it didn't make was the wi-fi: the new S model still uses the same 802.11b/g/n electronics, with no support for 802.11ac included.
Another enhancement possibility was also passed in respect of the cameras, both of which remain bargain basement 2MP sensors.
Venturer revisits its 2-in-1 EliteWin notebook Where the real alterations have occurred is in the construction and general robustness of the design, as this is certainly built to a higher quality than its predecessor.
The outer edge has a bevel that' s very reminiscent of the original Microsoft Surface, and the gun metal scheme has very much the same vibe.
However, a closer inspection reveals some truly odd choices in regard to the tablet and its associated magnetically attached keyboard.
Even a free subscription to Office 365 can't make up for the many mistakes.
With the assembly closed, there are odd gaps around the edge like the two were never meant to be together . The reason I eventually deducted for these is that while the keyboard is logically flat, the tablet part of the EliteWin S 11K is very slightly curved in both the horizontal and vertical planes.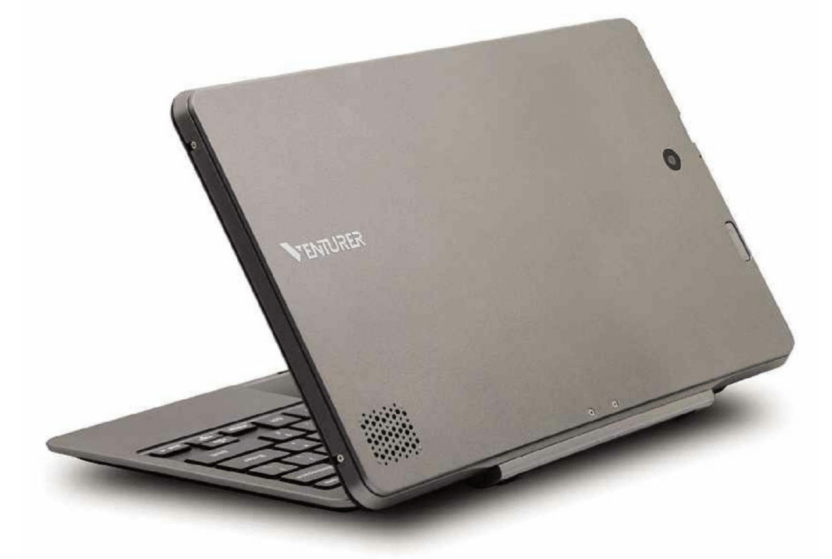 Why Venturer did this, I'm not sure, because it doesn't contribute to the user experience in any way this reviewer could detect or make it easier to stand up when detached from the keyboard.
The logical solution would have been a kickstand, though I accept the engineering problems in making one that folded into a curved surface.
The keyboard itself is a mixed blessing, in that it combines an acceptable membrane keyboard with a tiny touchpad and nasty 'virtual' mouse buttons. The latter I really didn't like, as getting properties on any icon seemed a largely random exercise.
The keyboard doesn't contribute more than that title suggests, it doesn't contain any extra battery, and it won't work when it' s detached.
This makes the EliteWin S 11K very much like so many other 2-in-1 Windows machines, where all the weight is in the screen portion, making the system noticeably top heavy and inclined to fall over. The only reason it doesn't is that Venturer limited the angle at which you can recline the screen to about 20 degrees to the vertical.
I also wasn't impressed that it found room for a Windows button, mini-HDMI out, headphone jack and micro-SD card slot along one edge, yet only one full-size USB port.
Confusingly, it included a micro-USB port, ostensibly for charging, though the included power pack doesn't use it, and it won't double as an ordinary USB port even with an adapter.
Probably the best part of this design is the screen. It isn't very well saturated from a color perspective, but it' s at least clear and has decent viewing angles.
Even a free month subscription to Office 365 can't make up for the many mistakes made with the EliteWin S 11K. But the biggest issue here is that Microsoft has failed to make Windows the tablet OS of choice in the four years since Windows 8 first appeared.
If you want a decent notebook, then get the HP Stream 13 for less, and if you want a tablet then go Apple or Android.
mm Mark Pickavance
A low power Windows tablet with a detachable keyboard.