We can't test every single PC that comes out.
So one of the ways we can help you choose from all the models available is to make some generalisations. Read our Chillblast Helios 3 i7 Review.
For example, when you're choosing a laptop, it tends to be a few big international brands (Acer, Asus, Dell, HP, Lenovo and so on) that produce the slimmest, sleekest models – using their economies of scale to design cases into which specially tweaked parts are fitted to use every millimetre of space.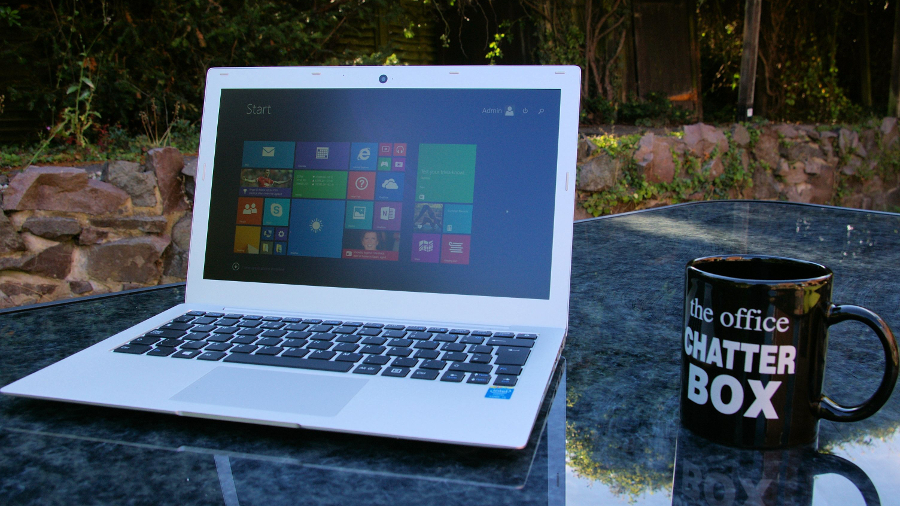 They're often not cheap, though, and their specifications will only be updated once a year at best. With high volumes being manufactured, stock can hang around a while, so if you find them discounted, it's worth Googling the names of the processors to see what year they were introduced.
 It's a decent all-round system that most people could happily use as their main PC
Shop around British PC builders, on the other hand, and – with laptops as with desktop PCs – you'll often find machines with the very latest components at reasonable prices.
They just may not be quite as perfectly honed into a wafer-thin aesthetic. Here's an example, though, of how close you can get to the best of both worlds.
The Helios 3 uses an aluminium chassis made by Clevo, based in Taiwan and a popular choice for laptop builders.
It's not as slim as some premium laptops that are assembled by robots using components specially designed to fit exactly into tiny spaces, but it looks very smart, and you get a full set of ports, including two USB 3.1 and an incongruously large Gigabit Ethernet socket, as well as the tiny USB Type-C that nothing you own actually fits.
Our only complaint is that the hinge doesn't let the screen tilt back very far, which may be annoying if you have to sit very close to it in a cramped space, such as on a train (particularly if you're tall).
The keyboard doesn't give you much tactile feedback, but it's full-size and well spaced, and while the trackpad is of the old-fashioned matt-finished kind rather than the big glass plates you find in top-end laptops, it worked fine for us.
What distracted us from all of this, though, was the screen.
It's incredible how often we find a laptop that has enough processing power to work on photos and videos, but colour reproduction that just isn't up to the job.
This one gave our colour meter a very pleasant surprise, covering 98.5 percent of sRGB with a Delta E of under 1.5, meaning only the most demanding of graphics professionals would turn their noses up.
The Full HD resolution isn't ultra sharp, but at 13in it's more than adequate.
And yes, thanks to a quad-core i7-8550U chip from Intel's current eighth- generation mobile family, it does have the performance.
You can't compare this to a desktop 17, but it's a decent all-round system that most people could quite happily use as their main PC.
There are mini DisplayPort and HDMI monitor outputs, and as long as you don't need a dedicated graphics card for gaming or advanced creative programs, the built-in UHD Graphics 620 should cope fine.
Battery life is a weak spot, at just over five hours in our video-playback test. But as long as you don't need to be away from the mains too long, this is a laptop that should make bigger companies nervous.
SPECIFICATIONS
1.8GHz Intel i7-8550U quad-core processor • 8GB memory • 256GB SSD • 1TB hard drive • 2x USB 3.1 ports • USB Type-C port • 802.11ac Wi-Fi • Gigabit Ethernet • HDMI port • Mini DisplayPort • Windows 10 Home • 18x330x225mm (HxWxD)
VERDICT
Best price
Chilblast Helios 3 i7 Review
It may not be the slickest laptop in the coffee shop, but the Helios 3 ticks just about every box at a sensible price
Add your review
Great pick!
ALTERNATIVE
HP Envy 13
Slower but lighter, with 2 hours 30 minutes more battery life and a touchscreen but less accurate colour