Why should you use a cloud computing solution when having your own in-house IT setup is the more traditional way? What is it that makes using a cloud provider more sense in today's interconnected world?
AHEAD IN THE CLOUD
We've touched on a few areas and benefits of using a cloud provider for your business and home use, so let's break these down a little more.
Cloud based solutions are incredibly flexible in their design. They can grow as your business needs increase and they can be scaled back should your requirement lessen. It's this level of operational agility, or elasticity, that makes a cloud solution perfect for the business and consumer IT model.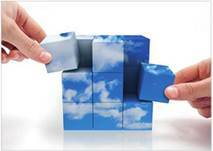 Businesses, of any size, and home users should be concerned with building a robust disaster recovery solution The loss of personal files or critical business data in the event of a localised catastrophe is a nightmare situation but it can be quick and easy to recover if the data is stored in a remote cloud location.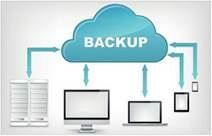 Updating a server is a time-consuming and fairly stressful affair. Making sure the relevant security patch is in place and that once applied everything works the same way as it did previously takes considerable planning Using a cloud on the other hand, takes that stress away from you. as the engineers off-site handle the cloud's servers.
Cloud computing is a pay-as- you-go model in that you simply invest in what you need at that particular point. Using this in conjunction with the elasticity of a cloud means that you pay for more services or storage as you and your business grows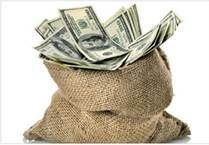 COLLABORATION
Using the cloud means that you and your co-workers are able to gain access to the company's data as a single unit. This makes collaborating on a project far easier with remote workers or teams on the other side of the planet. Data updates are in real time, and the workflow is far less confusing.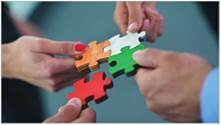 ACCESS FROM ANYWHERE
As long as a worker or individual has access to the Internet, then they are able to access the cloud solution behind the company. This means you can utilise expertise from around the world, without the expense of relocation. Home users can also upload images and documents from any Internet capable device.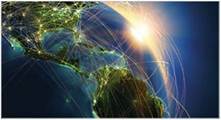 When you have umpteen users all working off a single document, you eventually come across conflicting copies and formats. 8y using a cloud model, document control is kept in line by all users working from a single, stored document source. In addition, the digital storage cost of multiple documents emailed to and from users is drastically cut down.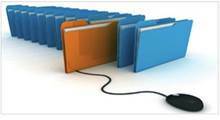 Although there are incidents of cloud hacking keeping data in the cloud is regarded as being far more secure than having the data available locally. Lost laptops, USB flash drives, hard drives recovered from old computers can all be a huge security risk, with each containing data, bank details and images.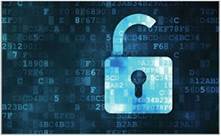 Potentially using a cloud model to run your business can greatly improve your competitiveness in the marketplace. You have access to 24/7 servers and cutting edge applications and can keep the costs down by only paying for what you use.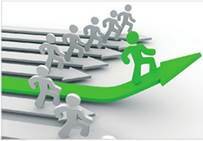 GREEN COMPUTING
The datacentres that house cloud services are vast, energy hungry places, However, since you only use the computing resources you pay for. as does everyone else in the cloud, the overall energy required by the datacentre is as minimal as possible. No wasted power makes for a greener carton footprint than a traditional server room setup.