The cloud offers different services based on what the user or company demands. It's most basic use is simple storage, as seen in Google Drive, Dropbox and so on but its design also means that the technology can become remarkably complex the more you delve into it.
ON DEMAND AVAILABILITY
Cloud services come in many guises and bewildering acronyms. Here are ten of the more popular cloud services and what they mean exactly.
BAAS (Backup As A Service) is a fast growing cloud service thanks to the lower cost of storage. For example, a company can now back up its entire systems onto a cloud provider's BAAS It's secure and should the office be destroyed in an all-consuming fire, the data is still safe in a remote location.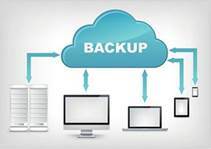 CAAS (Communications As A Service) sounds more complex than it actually is. Simply put, CAAS is a cloud-based telecoms, messaging and video conferencing solution that uses a company mobile phone plan, with cloud integration to the company's resources. Skype is another remote video calling service and at a push, so are Facebook and Twitter.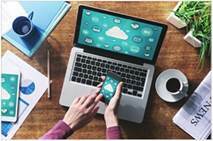 DAAS (Desktop As A Service) enables the worker to use their main desktop from any device anywhere in the world. This is desktop virtualisation, where your Windows, Mac or Linux desktop is accessed via the cloud, along with all your icons, work, shortcuts and so on.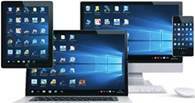 DBAAS
DBAAS (Database As A Service) leaves the administration of a company database to the cloud service provider Instead, workers can just concentrate on using the database, whilst companies can cut out the DB admin overhead.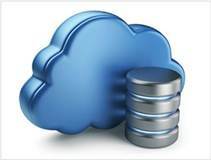 HAAS
HAAS (Hardware As A Service) although somewhat different from other cloud-based solutions, allows a company to rent all of its hardware from the provider. Computers, printers, phones, tablets and so on are all under lease from the supplier.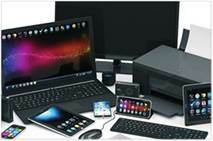 IDAAS (Identity As A Service) is a cloud-based identity and user management service, that can help secure access to resources, both virtual and physical through various layers of security. For example, thumbprint reader software and iris detection access is handled via IDAAS.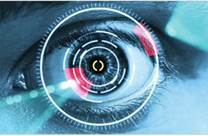 IAAS (Infrastructure As A Service) covers servers and networking in the cloud. A company can have all or a part of its core network based in the cloud, offering different resources to different users.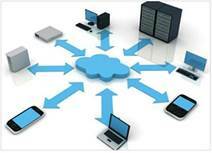 PAAS (Platform As A Service) is the combination of both hardware and software development This services offers developers a platform to code and test their software on various different hardware and operating system models.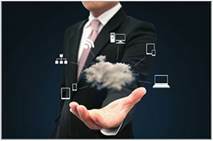 SAAS (Software As A Service) covers the likes of Gmail YouTube and even Netflix. It gives access to a full service housed in the cloud, where the company needs to simply either populate it or just pay for what they want Essentially, it's the entire cloud setup under a single title.
STASS (Storage As A Service) is where you simply buy cloud-based storage. For example, a company could provide STASS for all its workers, allowing them access to cloud storage, as opposed to the company's in-house storage. Google Drive and Dropbox are such examples of STASS.