Buyer's Guide: Choosing the right headphones
LOVE THEM OR HATE THEM, BUT YOU SIMPLY CANNOT IGNORE THE FACT THAT HEADPHONES HAVE BECOME AN INTEGRAL PART OF OUR LIFE. FROM SAVING US FROM BORING TRIPS TO CONCENTRATING ON WORK, HEADPHONES DO IT LIKE MAGIC EVERY TIME.
BUT HOW TO CHOOSE THE BEST FROM THE REST? ROHAN PAL WALKS US THROUGH THE POINTS TO BE KEPT IN MIND WHILE BUYING A GOOD PAIR OF HEADPHONES.
Once upon a time, before the age of Walkman, headphones were only limited to the people in the military or to telephone and radio operators. These were big, clumsy looking devices with people using it only on special occasions. but with the arrival of the Walkman and the introduction of the 3.5mm audio jack, we saw headphones transforming into an integral part of our life.
Whether be it for pumping up your workout, going on a trip, or just relaxing at home while listening to your favorite classic or jazz music, headphones have redefined the music experience for us.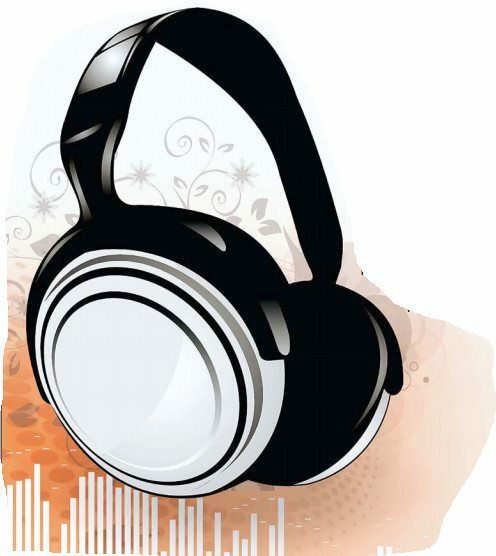 In today's scenario, where there are a plethora of headphones with different features and sizes, choosing the right one for you might get a little messy affair. It is a well-known fact that headphones are a reflection of your lifestyle and hence choosing the right one for you is of uttermost importance. So to clear the mist, we present you a guide that will help you to choose the right headphone. but before that, lets gets the basics right.
What are the types of headphones?
Headphones can be broadly classified into three different categories: In-ear, on-ear and over-ear. the In-ear headphones are the ones which can be easily fit into your ear canal. the tip is made in such fashion that it can easily fit inside the ear canal, resulting in brilliant noise isolation and giving you a superior sound quality. these types of headphones are generally used in sports or during exercise, as they stay put while you are exercising.
The on-ear headphones are those which come with large cushions that sit comfortably on the outer ear.These types of headphones generally give a decent sound quality but are not effective in noise cancellation, meaning that you still can hear sounds from outside. And lastly, come over-the-ear headphones.These are full-size headphones which have cushioned ear cups to cover your ear fully.
Usually, these are considered to be the best in terms of sound quality and do a good job in noise reduction.
Headphones are also distinguished in terms of wired and wireless. through wired headphones, you can connect your phone or any other music device using a wire. Usually, these have a 3.5mm audio cable, which is widely present in most of the audio devices.
Wired headphones have the advantage of providing a superior sound quality than the wireless one. Whereas, the wireless headphones give you high portability factor, as you don't need any wire to connect to your smartphone or any other audio device. Most of the wireless headphones are connected via bluetooth through which you can just pair your bluetooth-enabled device like smartphones, laptops or tablets and can easily roam around over a short distance without losing your connection to sound.
Choose the right size
Choosing the right size is of great importance. As we told earlier, headphones come in different sizes, and in the end it all boils down to your preference. If you want some lightweight headphone which can easily fold and tucked in your pocket, then the in-ear headphones like Sennheiser momentum In-ear or Sony MDR-XB50AP are the right ones for you. If you want to sit back and chill at home, then over-the-ear or on-ear headphones like Skullcandy Grind Wireless are meant for you.
Sound Quality
What is the use of a headphone when it cannot deliver a good quality of sound? Like speakers, headphones also have a frequency range. And just like speakers, headphones also have a speaker known as a driver, which produces the sound.
There are different types of drivers used in headphones. So for example in over-the-ear headphones used the large-sized driver that offer better low-range bass frequencies, while the small-sized one gives better high-range frequencies. Ideally, choose a headphone that offers a broader frequency response which in turn will give you a rich experience in the sound department starting from high-pitch to deep bass.
Durability Well, we don't buy headphones on a frequent basis. Unlike other electronics, headphones don't get obsolete within a short period of time. And if you purchase a good-quality of headphones, then chances are there that it will stick for a longer period of time. So while looking for a good pair of headphones, you should also keep an eye on the build quality.
There are many headphones which come with braided cables and can withstand water, heat, and dust.
Features Last but not the least, whenever you looking for headphones always see what type of features they are offering. noise cancellation is an important aspect when you buy a headphone. noise cancellation helps to you reduce or eliminate the ambient noise, making your listening experience a delightful one. Some headphones come with active noise cancellation which is engineered in a way that they send a similar anti-wave which cancels out the noise coming from outside. then there is noise isolation which is a more design-oriented as it completely covers your ears. other than that is blue-tooth, surround sound, volume control, mics and more, which you should always check when you are opting for a good pair of headphones.