IT MIGHT BE just one step up from DALI's entry-level range, but the Danish brand's materials and methodology run through the Spektor 2 like the lettering in a stick of rock. Take the 130mm mid/bass driver. Its cone uses a mix of low-mass paper with wood fibre reinforcement. The idea is that the fibres give the diaphragm's surface an uneven structure, claimed to minimise resonance and improve resolution. The 25mm tweeter is also a recipient of trickle-down tech, featuring an ultra-lightweight weaved fabric soft dome that DALI claims weighs half as much as the market norm.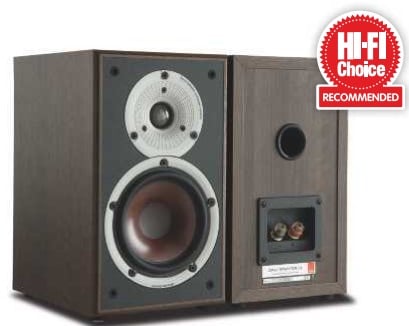 Sound quality
Playing jazz bass legend Stanley Clarke's dazzlingly potent mini-concept track, Combat Continuum, the Spektor 2's exuberant sense of life and pace is immediately apparent. It isn't just that it has more treble energy than most, but there's also greater clarity and intensity. It bests most for bass power and extension, too. It might become a bit too aggressive and in your face at party levels, but most of the time it simply sounds open, detailed and dynamic.
This is something of a double-edged sword with the simple piano, voice and strings of Diana Krall's Desperado, drilling deeper into the recording so that her enunciation becomes still clearer, the grand piano's sustain is richer and more reverberant and the massed violins sound more like individual instruments possessing greater harmonic structure. But the warmth and silkiness that the song depends on to really hook you in is just a little lacking.
What the Spektor 2 makes of Boz Scaggs' blues number The Feeling Is Gone from album Out Of The Blues, however, is quite remarkable. The great man has seldom sounded more adenoidal or soulful and the song simply thunders out with huge energy and drive, sounding improbably massive given the size of the speaker. The Spektor 2's ability to track a rhythm and keep its finger on the pulse of the music is right on the money. For sheer brio and musical involvement it's certainly going to be hard to beat.
DETAILS
PRODUCT DALI Spektor 2
TELEPHONE 0845 6443537
WEBSITE dali-speakers.com.uk