A new iCloud account comes with 5GB of free storage available. If you use your iCloud Drive a lot though, you may run out of space, especially if you also back up your iOS device to the cloud.
MORE iCLOUD
Thankfully, it's easy to purchase more storage for your iCloud Drive. This four step solution will help you out, and the price plan is reasonable too.
To upgrade the iCloud storage on your MacBook, first go to the Apple menu and open the System Preferences. Click on the iCloud option, found in the third row, on the left.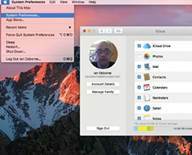 In the bottom right corner of this window, there's a button marked Manage… click it. From the next screen, you can delete documents and data from your iCloud Drive if you wish.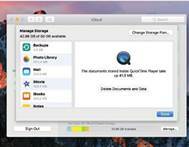 Click Change Storage Ran… located in the top right. On the next screen, you're shown your current plan and options to upgrade for a higher monthly fee. Click on one to choose, followed by Next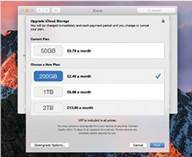 Click the Downgrade Options if you want a smaller, cheaper plan. When asked, input your Apple ID and password and you are immediately switched to the new iCloud storage plan.