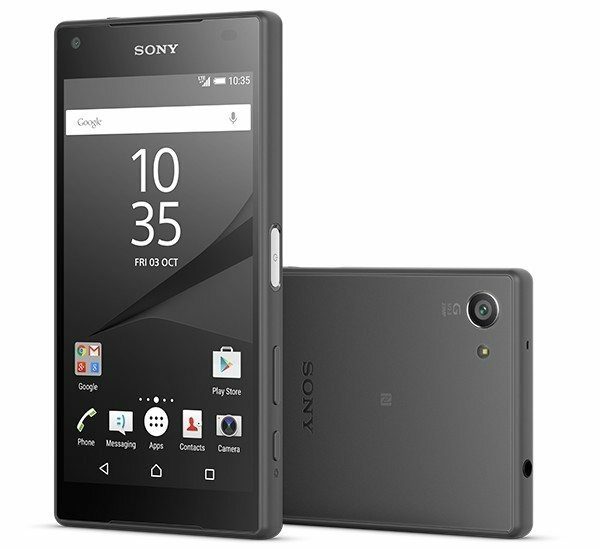 Remember when mobile phones were hilariously enormous? As technology improved, they scaled down to the size of a landline phone. Then they kept going, becoming small enough to slip in a shirt pocket. When the iPhone arrived, it made a virtue of being just as small and slim. But unlike other phones, the iPhone consisted almost entirely of a screen. And if we'd learned anything from the history of TVs, it was that a bigger screen is better.
So when the iPad came out and proved a large display could still be portable, the writing was on the wall for phones. Samsung's Galaxy Note, with its 5.3in display, seemed huge compared to the 3.5in iPhone, but was popular. Other makers followed suit, and the 'phablet' was born. Even Apple couldn't resist the trend, and today its two current models are 4.7in and 5.5in. Its last 3.5in phone, the 4s, was discontinued last year. Sony's Xperia Z5 Compact may not be that small, but it bucks the trend with a slightly narrower screen than the current 4.7in iPhones. Its squared-off case is noticeably smaller and lighter, though not as slim. The back is glass, like the iPhone 4 and 5, with a frosted finish that resists fingerprints but seems likely to pick up scratches. It comes in yellow or 'coral', an almost-red pink, as well as black or white. A fingerprint sensor is built into the power button on the right edge, rather than the Home button on the front, which feels much more natural. The screen is almost as sharp as Apple's Retina displays, and covers almost the whole sRGB colour range with good contrast. It doesn't go as bright as an iPhone, but it's still one of our favourite phone displays. Android apps not only look good but work smoothly thanks to a fast eight-core processor and 2GB of memory. Apple's latest processors still edge it, but it's better than other Android phones at this price. The latest 3D games run perfectly, and owners of Sony's PS4 console can use the Z5 Compact as a portable screen. Sony's new 23-megapixel camera has a lot more dots than any of Apple's, beating even the 12 megapixels of the iPhone 6s. That doesn't mean it takes better pictures, and if you look closely the Z5 Compact's pictures are grainier, meaning some of the extra resolution is just extra noise. But there's still plenty of detail, and exposure and colour balance look natural. Although you're advised to avoid immersing it in water, Sony says the Z5 Compact is 'waterproof' as long as the flaps over the SIM and microSD card ports are closed, and if it gets messy you can wash it under the tap. That's further than Apple is prepared to go: even though the latest iPhones seem fairly likely to survive a dunking, any exposure to liquids invalidates your warranty. Last year's iPhone 6 is now on sale at £459. It's a superb device and has the elegance and ease of use of Apple's software. But with just 16GB of storage, which can't be expanded, it won't carry many photos, apps or film downloads. Among Android rivals, Samsung's Galaxy S6 is similarly priced and equally well specified, so if you like a bigger screen, that's the one to go for. But the 32GB Z5 Compact is an excellent phone with no compromises at a fair price. It's good to see Sony challenging Apple in design-conscious hardware, and the Z5 Compact is better value than the iPhone.
4.6in 1280×720-pixel screen
• 23-megapixel rear camera
• 5-megapixel front camera
• 32GB flash storage
• MicroSD card slot
• 802.11ac Wi-Fi
• Bluetooth 4.1
• 3G/4G
• Android 5.1
• 127x65x8.9mm (HxWxD)
• 138g
• One-year warranty.