Quality cans for the cashed-up connoisseur
If you're looking for a cheap set of gaming headphones to whip through a quick round of Call of Duty, these are not the headphones for you. At $400 they're some of the most expensive on the market, not surprising considering they come from the premium Sennheiser brand. But can you really tell the difference between a $400 set of headphones and a pair of $150 cheapness from another generic brand? The answer is most definitely yes.
The first thing you'll notice about these headphones is how darn light they are. Instead of the neck straining whoppers from other brands, Sennheiser has made this set about as light as possible without making them fragile.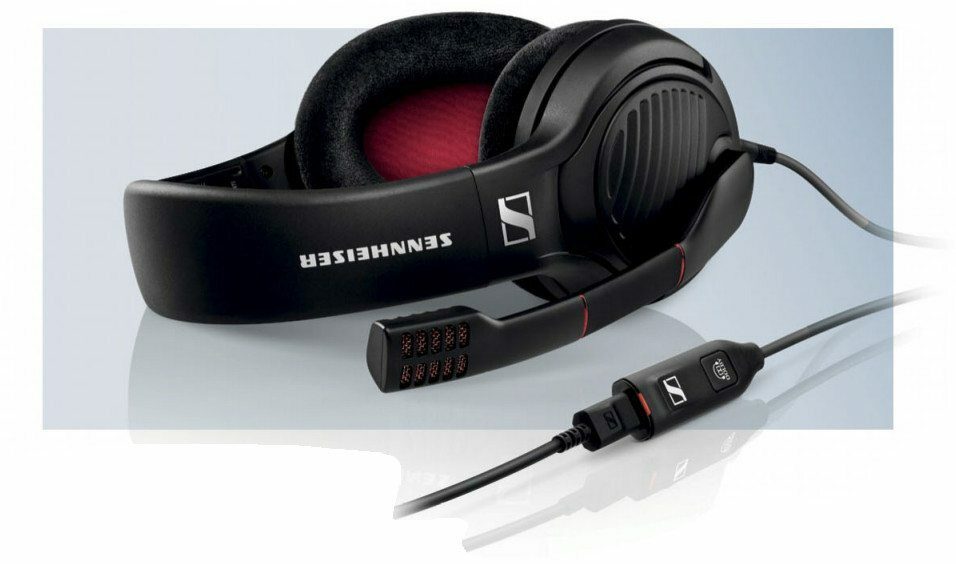 Though they're constructed from plastic, the main headband flexes quite far before there are any concerns about it cracking. There's even a two year warranty just in case it does break.
The plush velvet ear pads remain comfortable for hours, and they're extra large so that even the biggest flappers will fit in with ease. Even though they look like a closed design, they're actually open, helping to keep sweat at bay.
But what makes these headphones so special is the sweet, sweet audio they produce. Built around Sennheiser's proprietary transducer technology, the audio delivered is crystal clear no matter the volume or sound scene. From the lightest footstep to the loudest bomb explosion, these headphones are unspeakable in their ability to let the user hear each and every sound with the clearest of detail. They're not too bassy like most gaming headphones, yet don't tend to the tinny side either – they're balanced just right.
Built around Sennheiser's proprietary technology, the audio delivered is crystal clear no matter the volume
Adding to the goodness is the inclusion of a Dolby 7.1 surround dongle, with accompanying software that allows you to adjust the settings on the fly. It's one of the best virtual surround solutions we've used, helping us to pinpoint exactly where each bullet crack originated from. There's only one problem – it's got a USB connection, so you can't use these headphones with your phone or other devices. Given the price, that's a major downer.
There's also a huge fold-down microphone on one side which delivers fantastically clear voice, but can be folded out of the way if you'd rather HEADPHONES 8 not use it. Unlike the button-festooned headphones from the likes for Razer, just a single volume control is provided on the right ear piece – instead the controls are provided by the software.
$400 is obviously a lot to ask for a set of headphones, but these really do provide cracking audio quality. It's just a shame they can't be used for anything else due to that USB port, and there are other headsets in the $300 range that deliver audio quality that is basically on par. BENNETT RING
While these deliver some of the best audio quality on the market, they're a little overpriced given their lack of flexibility
Sennheiser PC 373D 7.1 Gaming Headphones
While these deliver some of the best audio quality on the market, they're a little overpriced given their lack of flexibility
PROS
light and comfortable
Amazing audio quality
7.1 surround
CONS
Very expensive
No 3.5mm jack
Add your review