Send messages from the future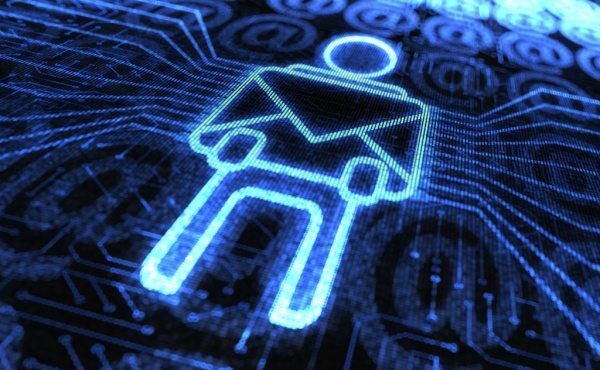 You don't need to be near your PC or phone to contact someone over the web. Jonathan Parkyn reveals how to schedule messages to be sent at a more convenient time
There are all kinds of situations where you might want to write an email but not send it straight away. Perhaps it's a relative's birthday in a couple of days' time but you don't trust yourself to remember on the day; or you might want to send an email to a work colleague at a specific time to make yourself look industrious. With the right tools, you can type a message whenever you want and specify exactly when you'd like it sent. Precisely how you do this depends on the email service or program you use.
Gmail has a couple of good options and our favourite is Boomerang (bit.ly/boomerang375). This is an excellent Chrome extension and Android app that lets you schedule messages in Gmail, track them once they're sent, set up reminders and request read receipts. You just compose your email as normal, click the Send Later button and select when you want the message to be sent. You can schedule 10 messages per month for free, and subscribe to Boomerang for $4.99 (£3.18) a month if you need to send more.We also like Right Inbox (bit.ly/rightinbox375), which doesn't impose any monthly limit and offers the option to send 'recurring' emails at the same time every day, week or month, which is useful for newsletters.
If you use Mozilla Thunderbird as your main email service, you should install the free extension Send Later (bit.ly/sendlater375), which lets you specify a time and date using its Send Later command. In Microsoft Outlook, you can click the Options tab in an email, then look for Delay Delivery under More Options. Click Message Options and, under 'Delivery options', select the 'Do not deliver before' box, then click your desired delivery date and time.
Not only can you schedule emails to be sent in the future, but you can also set a date and time to receive them. Scheduling an email to yourself to arrive on a specific date can remind you about something important. FutureMe (bit.ly/futureme375) is a free service that lets you send a message to your future self on any date up until 2065. You'll need to verify your email and make sure the Private option is selected but, other than that, it's very simple.My Future Self (bit.ly/futureself375) is a similar tool, albeit with a more creative twist. The idea is to build a private online journal that acts like a time capsule, delivering messages to you in the future. It's free, but still in beta, and you need to sign up for an invitation code and agree to let the service email you questions from time to time (although you can opt out if this sounds intrusive).
It isn't just emails you can send from the future – texts can travel though time, too. Android users can download the refreshingly straightforward Text Later app (free from bit.ly/textlater375). Tap Schedule SMS, add your recipients, type your message, then choose a time and date, and tap Send. SMS Scheduler (free from bit.Iy/smsscheduler375) is similar but adds the ability to set a frequency for recurring texts.If you're using an iPhone, free options for scheduling SMS messages are rather thin on the ground, though you can use free apps such as FutureText (bit.ly/futuretext375) to set yourself a reminder to send a message at a specific time. If you're prepared to pay, you could opt for the advanced app Later (bit.ly/later375), but it requires a rather hefty subscription fee (£3.99 per month) to schedule your texts.
Incubate is a clever app that lets you send texts, voice messages, pictures and even video messages to recipients at a predesignated moment in the future- anything up to 25 years from the present. As with My Future Seif, there's a time-capsule element to this service. You could send messages to your children from a particular moment in time, for example, or embarrass your future self with a message from a messy night out. The app is free (though currently only available for iOS at bit.ly/incubate375). Simply create your message in Incubate and set a 'hatch' date for it to be sent. For added comedy value, check out Incubate's amusing Mad Max-inspired promotional video at vimeo.com/117568590.Facebook has a built-in tool that lets you schedule when a post is published. This is handy if you want your post to appear at a particular time of day for maximum impact. But there's a catch – it will only work with posts you make on a public page you've created, such as a fan or community page, or a page promoting your business. On your page, type your post as normal, then click the down arrow next to the Publish button and Select Schedule Post. Choose your date and time, then click Schedule.
With personal posts on your own timeline, you can click the clock icon and select a date, but this will only let you backdate a post, not schedule it for the future. If you're looking to schedule personal Facebook posts, we'd recommend using a free third-party tool, such as Hootsuite (bit.ly/hootandroid375 for Android, bit.ly/hootios375 for iOS). Install the app or sign up at hootsuite.com, and connect your Facebook account. The AutoSchedule function works differently depending on the type of device you're using but in Android, tap the Scheduled tab, write your post, then tap the calendar icon, set a date and time, and tap Schedule.
As with Facebook, Twitter's built-in scheduling tools are only available for professional use, so people using Twitter Ads get a Scheduling tab in their Compose Tweet window. For personal use, you need a third-party tool. Hootsuite (see previous tip) works with Twitter as well as Facebook and Linkedln. If you're a dedicated Twitter user, you may already be using a third-party Twitter client, many of which offer their own scheduling options. TweetDeck, for example, offers built-in scheduling. Sign in with your Twitter account at bit.ly/tweetdeck375. Click the New Tweet button, type your tweet, then click the Schedule Tweet button and select your preferred time and date.
It may sound macabre, but messages can sometimes outlive the people who send them. It's entirely possible that this may happen by accident, in the event that your untimely demise occurs at some point between setting up a scheduled message and it being delivered. But there are also services expressly designed to let you send posthumous messages. One of Incubate's biggest selling points is its ability to deliver messages from deceased relatives. There's also Dead Social (deadsocial.org), which lets you create secret 'goodbye' messages that are delivered after you're gone; and LivesOn (liveson.org), an artificial intelligence that can be trained to carry on tweeting as you, long after the real you has passed away.