Editor choice
Palicomp i5 Tremor Review
Overclocked power without a wobble
Today's PC processors are mind-bogglingly complex, containing as they do a billion or more transistors arranged within an intricate architecture. And yet, they are still ultimately controlled by a simple clock signal that tells them how fast to go. Wind up the clock speed – and put some more volts in to give the system enough energy – and everything a CPU can do, it will do that little bit faster.
Until, that is, you push it too far, and it conks out with a funny burning smell.
It's noisy, but if fast performance and ample storage is crucial, this PC is for you.
Called overclocking, this is a popular activity among do-it-yourself PC builders, but if you don 't fancy experimenting on your own expensive piece of silicon, let someone else do it for you. This desktop tower PC from Palicomp, for example, comes with In tel's 'unlocked ' quad-core i5-6600K processor , already overclocked to an ambitious 4.6GHz, giving the level of performance we'd usually expect from an i7 processor.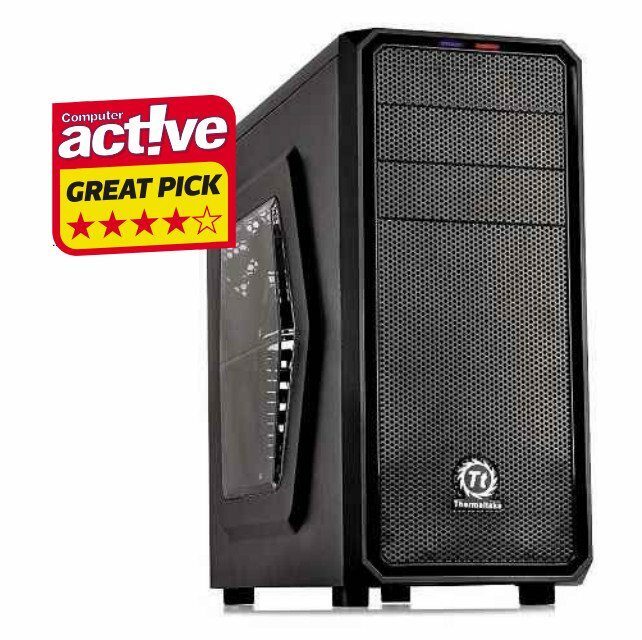 We compared the i5 Tremor's scores in our tests with other i5 and i7 PCs we'v e tested. The Tremor's overclocked processor cut through its work slightly faster than the i7-6700 when using a single core, and slightly slower in multiple-core tasks, but with a difference of only a few per cent either way.
Don't confuse overclocking with the Turbo Boost provided by many Intel processors, which is a standard feature that temporarily increases clock speed whenever its built-in rules decide it would help. The standard i5-6600 (without the K) normally runs at 3.5GHz, but goes up to 3.9GHz when Turbo kicks in. So running permanently at 4.6GHz is a significant increase.
Palicomp, of course, has checked that this won't cause problems , but the unavoidable trade-off is that the more volts you put in, the more heat comes out. We found that the Tremor's processor fan revved up to maximum speed, and stay ed there as soon as we gave it anything more demanding to do.
The same goes for the installed AMD Radeon R7 370 graphics card. This all adds up to a noisy PC, although you might not notice it if you place the Thermaltake Versa H25 case under your desk. If you need silence, Palicomp has alternativ e cooling options including the aptly named Be Quiet! Pure Rock CPU fan. The 370 isn't the most capable GPU around, but it'll run less demanding 3D games smoothly at Full HD (1920×1080-pixel) resolution without you having to turn the quality settings right down.
The Asus Z179-P motherboard provides two PCI-Express x1 slots, one x4 slot, and two basic PCI slots. A generous 16GB of memory rounds off the Tremor's excellent specification.
You can double this later by filling the two spare RAM slots, or use four 16GB modules to go right up to 64GB. For external hardware, there are two USB 3.0 ports and one USB Type-C on the back of the case, along with two USB 2.0. At the front you'll find one USB 2.0 and one USB 3.0 – the only design choice that feels a little mean.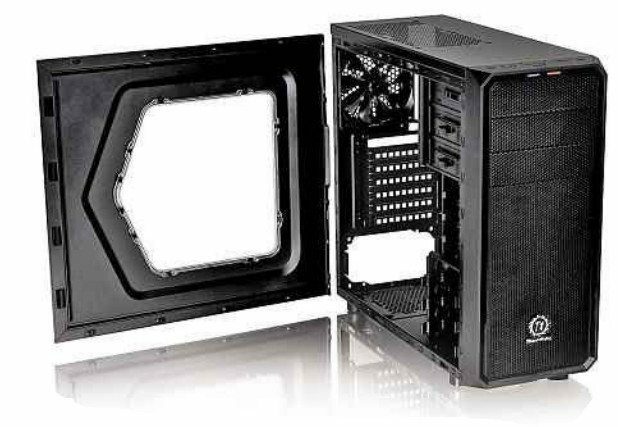 The final trick up the Tremor's sleeve is a Samsung SSD connected, internally , through a fast M.2 interface. With read speeds and write speeds of up to 2GB and 1.2GB/sec respectively in our tests, it boots up Windows, opens programs and loads files significantly quicker than any hard drive. You'll probably need more room than its 256GB capacity provides, though, so Palicomp has also included a big 2TB hard drive. There's a DVD writer too, and two further SA TA connectors if you want to add more storage.
Specifications
4.6GHz (overclocked) Intel i5-6600K quad-core processor • 16GB memory • 256GB SSD • 2TB hard drive • 2GB AMD R7 370 graphics card • 24x DVD writer • 3x USB 3.0 ports • 3x USB 2.0 ports • USB Type-C port • Gigabit Ethernet port • HDMI port • DVI port • VGA port • Windows 10 • 429x209x478xmm (HxWxD) • Three-year warranty
VERDICT:
You could get an i5 PC for less, but with i7 performance, a decent graphics card and lots of memory and storage, the Tremor is a good deal
ALTERNATIVE:
Palicomp AMD Avenger
It's not as fast, but gets you a graphics card, SSD and hard drive for less
Palicomp i5 Tremor
You could get an i5 PC for less, but with i7 performance, a decent graphics card and lots of memory and storage, the Tremor is a good deal
Add your review