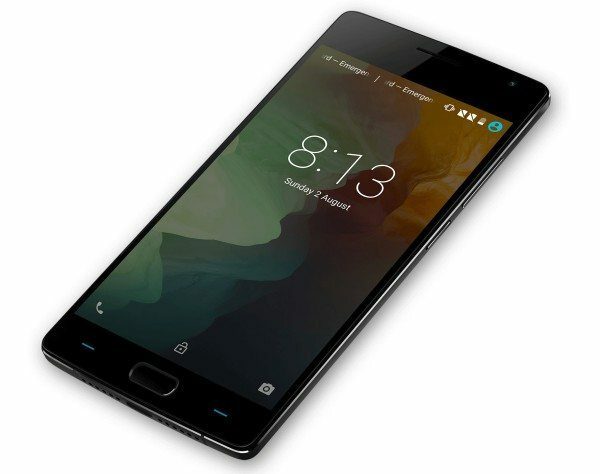 OnePlus's new entry in the smartphone market is only the second in its short history but will it stand tall among giants?
OnePlus is a new player in the game and with the release of the OnePlus 2 it has launched only its second attack on the ever expansive mobile phone market. Founded only in late 2013, OnePlus had impressed with its debut the OnePlus One, which we scored 9.0 as it impressed with class-leading specifications and its toptier quality build.
OnePlus's aim is to be the Muji of the tech industry. CEO Pete Lau cited the Japanese company's simple yet wellmade products to be an inspiration. But he wants to do one better by delivering Muji quality at lower prices. OnePlus still operates with the same business model, in which it sells its phones that have been ordered directly by users for a small profit margin. Meaning you can't just go up the high street and get one the next day. Gigantic tease? Genius marketing? Or just damn right frustrating.
Compared with its recent effort, the OnePlus, the OnePlus 2 is bigger, bolder and better. Not to mention it's most appealing feature compared to it's top tier rivals, it is significantly cheaper at £289.99.
The OnePlus 2 has that sophisticated look you'd want to look at every day. The home button/fingerprint panel is centred and almost parallel to the ear speaker, which complements the phone's sleek and debonair look. Yes that's right, you get debonair from a phone that's less than £300. Just like all the other high-tier phones the OnePlus 2 avoids slapping a fat logo on the front, letting the phone speak for itself with it's amazing feel and mesmerising display. Nestled nicely next to the front facing camera is the phone's notification light, which exists in the majority of Android phones, but what OnePlus has done is made it very small and discreet. Yet it's still sharp enough to grab your attention at the corner of your eye, as it slowly blinks on and off.
Running around the edge of the phone is a space grey metal finish, which shows off OnePlus's attention to detail with its latest release. The bottom speakers are completely symmetrical and also line up with the headphone jack and noise-cancelling speaker, which gives it that high-end look you'd expect from a top-tier phone. Sadly it's not perfect as one of the bottom speakers is actually false and projects no sound whatsoever. The holes replicating speakers on the left side of the USB plug are there purely for aesthetics, the omission of a second speaker is obviously a cost saving measure.
The back of the phone is more for practicality and lifestyle than aesthetics but that does not mean it's a tale of two phones. The back case is unique with it's sandstone black cover, giving a safe and gripped sandpaper feel while contributing to the phone's debonair look. The feeling of security in your hand is a relief due to the size of the phone. Although if you're not feeling the sandpaper feel you can order the phone with a variety of different cases.
We can't expect the OnePlus 2 to compete with the S6's overpowered camera, considering the price you won't really expect it to. Despite that the 13 megapixel camera produces some really detailed pictures. You'll have to zoom in pretty close before you start seeing pixelation in pictures. When taking macro shots the OnePlus 2 impressed with images that weren't exactly sharp but with enough clarity to differentiate objects in the picture. The benefits of the inclusion of laser auto focus and optical image stabiliser can be seen immediately, as taking pictures is fast with reduced camera shakes. What greatly impressed me was the quality of pictures taken under low-light,which means of course the camera knocks it out of the park when taking pictures in good lighting, especially with the HDR on.
The downside of the camera is not the camera itself but the lack of manual options. You're presented with three options when tapping the menu icon; beauty, HDR and clear image. Delving deeper into the options (which wasn't that deep) you can bring up a grid to frame your shots and turn on the shutter sound. All very basic but so are the options on the iPhone 6. Which makes the camera very easy to use with no jargon too difficult to understand for casual photographers and social media addicts.
You'll be forgiven for thinking what's the difference between the OnePlus One and OnePlus 2. They both look almost exactly the same with a 5.5 inch screen and the same pixel per inch at 401. Which is also the same as the iPhone 6 Plus. With the above average ppi the clarity of the screen is definitely up there. OnePlus has boasted on how the screen performs well even in direct sunlight. A claim that we can say is not that accurate, but still viewable. Keeping with the subject of brightness, OnePlus internally tested the nits (measurement of brightness) level of its screen, and claims it is at a high 600 nits. Higher than the S6, iPhone 6 and HTC M9.
The OnePlus 2 is an extremely fast phone and you'd expect it to be with the Snapdragon 810 running things for the device. We ordered the higher model of the OnePlus 2, which packs 4GB of ram, more than the Samsung S6 and the lower end OnePlus 2, both with 3GB. In our Geekbench test, the OnePlus 2 scored amazingly well. On the single core test it scored 1,202, putting it pretty much on par with the S6, which scored 1,210. On the multi-core front, it has surpassed all expectations as it scored a mighty 4,712, beating the Samsung Galaxy Edge (4398) by a considerable margin.
Asphalt 8: Airborne was our game of choice (surprise surprise) to push the OnePlus 2. During 30 minutes of gameplay there was no experience of lag or any disruption to the gameplay. The 4GB of ram really helps as I switched from the game to a text message and back again, with great ease, all in a few strokes. although the smartphone did heat up a little, not really surprising considering it has a Qualcomm's Snapdragon 810, which has a reputation for doing that (even though the latest version of Snapdragon 810 is meant to deal with this problem).
The lower end model has 16GB of internal memory, 3GB of ram and costs £239. The high end version, which we have to review, has 64GB and 4GB of ram, retailing at £289.99. The difference in cost is almost £50, which is a small difference and makes the high end version the obvious choice mainly because the OnePlus 2 has no expandable microSD card slot. If you're a frequent photo snapper and sharer, the 16GB would not be ideal.
The user interface and navigation is fluid and comparable with any of the top end phones on the market. This is due to android Lollipop 5.1.1 and to make things even sweeter, OnePlus 2 buyers will also be getting the next android software update marshmallow 6.0.
What I found pretty useless however is the three sound modes you can switch between when playing music or watching Netflix. Music, movie, and game are the options. Although music and movie are more suitable for their respective genres, you will most likely use the game mode as it is the loudest.
NFC has been omitted because it wasn't a "popular feature" but that's soon to change. With android Pay on the horizon, OnePlus could be potentially shooting itself in the foot.
The OnePlus gets so much right and one of the very few faults it has includes the lack of a removable battery. But it seems that OnePlus has thought about this and decided to simply put in a bigger battery than everyone else in its phone so it can last an age. It has a 3300 mah battery which only lost 14% of battery from 30 minutes of intensive gaming. Even from general use I found that I had about 40% left late in the evening from 100% in the morning.
Best-in class camera (13MP primary camera with f/2.0 Aperture, 1.3 µm Pixels, 6-lenses, Dual LED Flash, advanced Laser Autofocus with Optical Image Stabilisation (OIS) and 5MP front facing camera
Beautifully designed with premium stainless steel frame and multi-touch IPS 5.5 inches Corning Gorilla Glass 3 IPS LCD (full HD 1080 x 1920 pixels @ 401 PPI, 1500:1 contrast ratio; 178 degrees viewing angle)
Usually ships in 24 hours
& Free shipping
Last update was in: 2017-11-17 8:48 pm
Best-in class camera (13MP primary camera with f/2.0 Aperture, 1.3 µm Pixels, 6-lenses, Dual LED Flash, advanced Laser Autofocus with Optical Image Stabilisation (OIS) and 5MP front facing camera
Beautifully designed with premium stainless steel frame and multi-touch IPS 5.5 inches Corning Gorilla Glass 3 IPS LCD (full HD 1080 x 1920 pixels @ 401 PPI, 1500:1 contrast ratio; 178 degrees viewing angle)
OxygenOS based on Android Lollipop 5.1.1 with Qualcomm Snapdragon 810 (64 bit with 1.8GHz Octa-core SoC) featuring 4G LTE, Adreno 430 GPU; 4GB LPDDR4 RAM; 64GB eMMC5 storage
Future ready features with long lasting 3,300 mAh Li-Po battery; Dual Nano SIM, Fingerprint sensor, USB Type-C port and 3-way physical alert toggle switch
1 year manufacturer warranty for device and battery, 6 months manufacturer warranty for in-box accessories including charger from the date of purchase
Fast charging sadly does not feature here and charging the phone while using it really slows down the charging process. However, the OnePlus 2 does support USB Type-C making it so much easier for users to plug in their phone in the dark or early morning when you don't feel like opening your eyes just yet.
With only its second device ever, OnePlus has knocked it out of the park with the OnePlus 2. It has improved a lot on the OnePlus One with the seemingly endless battery life, souped-up specs and, of course, the incredible price. OnePlus has a phone that is so affordable for the specs on offer that it would be foolish to pass up on.
Processor Quad-core 1.56 GHz and 1.82, Snapdragon 810Resolution 1080 x 1920 pixels (401 ppi pixel density)Video [email protected], [email protected] 151.8 x 74.9 x 9.9 mmBattery Non-removable 3300 mAh.