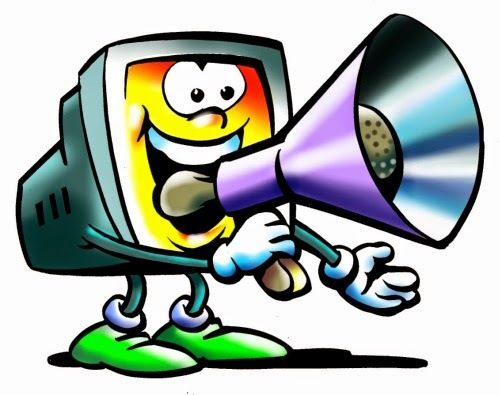 Stop squinting at tiny words on your screen – make your PC read them out loud instead. Jonathan Parkyn reveals the best free text-to-speech tools
In almost any science-fiction film or TV show you care to mention – from 2001 to Star Trek – the computers of the future are able to talk back to their users. What you might not know is that the computer sitting on your desk or lap right now can do this too. It's not a feature that costs hundreds of pounds, either.Free text-to-speech (TTS) tools are already built into Windows, and there are many excellent third-party alternatives that can dictate documents and emails, convert text into audio files, read web pages to you and more. Here's how to let your computer do the talking.
Windows has a built-in tool called Narrator (www.snipca.com/16237), which can read text and more. It's designed for people with visual impairments, so it can describe everything you do with your PC as well as everything happening on screen. It can say out loud every keystroke you type, for example, or read out the text in an error message.
You can try out Narrator by getting it to dictate a document. First open the document, then open Narrator by pressing the Windows key, typing narrator and pressing Enter. Click at the beginning of the block of text you want read (Windows 7 should start reading the text immediately). In Windows 8.1, you'll see a blue box appear around part of the text; press Caps Lock+M and Narrator will begin reading back the document. Press Ctrl to stop the dictation.
In the tool's main window (which is automatically minimised to the Taskbar in Windows 8.1), you'll find other options to try out. In Windows 7, click Help, then Documentation to see a list of all the commands you can use as well as their keyboard shortcuts. In Windows 8.1, press Caps Lock+F1 for a similar list. You can also open and close Narrator in Windows 8.1 by pressing Win+Enter.
For many people, the big drawback with Windows Narrator will be Microsoft's default TTS voice, which you may want to tweak or replace altogether. See the box opposite for more on this.
There are lots of free browser extensions that do something Narrator isn't very good at: reading web pages out loud. Chrome extension SpeakIt (www.snipca.com/16153) places a loudspeaker icon on your browser's toolbar. If you want a section of a web page read to you – for example, a news article or a Wikipedia entry – highlight the relevant text, then click the icon.
To get the best out of SpeakIt, right-click the loudspeaker icon and select Options to make a few tweaks. Under the 'Text to Speech engine' settings, we recommend choosing the SpeakIt option or selecting iSpeech and then opting for a UK Male or Female voice for the most natural-sounding speech. We found that selecting the Google UK English options from the 'Text to Speech engine' settings resulted in SpeakIt cutting out after a few sentences.
There's no equivalent extension for Internet Explorer, but for Firefox we recommend 'Text to Voice' (www.snipca.com/16239).'Free NaturalReader' (www.snipca.com/16180) is a PC program that can read your Word documents, emails, web pages, PDFs and more out loud. As the name suggests, it doesn't cost anything, though there are paid-for versions that add extra features, such as built-in OCR (optical character recognition) that can convert any scanned document into an audio file.
You can open documents from the NaturalReader window, then click Play to start reading the document from the beginning. You can also highlight specific passages, too. Alternatively, move your mouse over My Documents in the top-left corner to access a library of free ebooks, which NaturalReader will read out loud to you. You can't convert these to MP3 in the free version (though we'll show you a workaround using free program Balabolka below).
The best feature of Free NaturalReader is its 'Floating bar' mini-player that sits in the corner of your Desktop. Open a document, email, PDF or web page in the program or browser of your choice, select text, then click Play in the mini-player to hear it read aloud.
By default, Free NaturalReader uses Microsoft's built-in TTS voices. Other voices are available (click the voice options in the top-right section of the main window), but they're only free on a trial basis. After reading 5,000 characters, it will prompt you to upgrade to the £50 Personal version of NaturalReader – but you can use our hacks (see below) to get better Microsoft voices for free.
Audiobooks can be expensive, but you can avoid the outlay by using a free TTS tool to convert text into an audio file. Free program Balabolka (www.snipca.com/ 16154), for example, lets you convert text to MP3, WAV or WMA (Windows Media Player) audio files that you can play on your PC or transfer to your tablet, smartphone or portable player to listen to wherever you want.
Balabolka supports a wide range of ebook and document file types, including DOC, EPUB, HTML, LIT, MOBI, ODT, PDF and RTF. You'll find more than 46,000 free ebooks to download and convert, including many classics, at Project Gutenberg (www.gutenberg.org).
To install Balabolka, click the blue Download Balabolka link and extract the contents of the ZIP, then run the installer ('setup.exe'). It doesn't contain any unwanted extras. Launch the program, click File, then Open and browse for an ebook file. Once it's open, select the voice you want from the dropdown menu at the top of the program window, then click Save Audio File on the upper toolbar. In the dialogue box that opens, select MP3 Format Sound (or your preferred audio format) from the 'Save as type' menu, type a name for your audiobook then click Save.
Windows 8.1 comes with a selection of TTS voices, including a female voice with a UK accent, called Hazel. You can switch from the default to the more naturalsounding Hazel by going to 'Ease of Access' in the Control Panel and clicking Speech Recognition, then 'Text to Speech' and choosing Hazel from the 'Voice selection' dropdown menu.
If you're using Windows 7, you'll find you're stuck with the dreaded Microsoft Anna unless you buy extra voices – or employ a trick to get less grating voices (including Hazel) for free.
First, download the Microsoft Speech Platform Runtime (www.snipca.com/16171). Click Download, then tick the x86 box or, if you're running a 64bit version of Windows 7, tick x64. Click Next and download the installer.
Next, download Runtime Language (www.snipca.com/16172). After clicking Download, scroll down the list that appears, tick 'MSSpeech_TTS_en-GB_Hazel.msi' and click Next to download the UK voice. Download the installer.
Run both installers, then open the 'Text to Speech' options as described above. Hazel should now appear in the dropdown menu.
If you still can't select Hazel you'll need to hack the Windows Registry. Type regedit into Start and press Enter. Navigate to HKEY_LOCAL_MACHINE\SOFTWARE\Microsoft\Speech Server\v11.0\Voices, then right-click the Tokens folder and choose Export. Save the folder to your Desktop and name it 'Hazel.reg'. Then open Notepad and drag the Hazel.reg file on to an empty page. Press Ctrl+H, then type Speech Server\v11.0\ under Find What, and \Speech\ under Replace With, then click Replace All. Save the file, then double-click it to add it back to the Registry.
This adds Hazel to Windows and to other TTS programs you've installed.