Advanced SystemCare 11 Review – IObit's Advanced SystemCare aims to fix all manner of PC problems, as well as cleaning your system, boosting performance and protecting your privacy. As with all previous versions of the program, it's very easy to get started – you just click the Scan button on the home screen and Advanced SystemCare will run through a series of selected tasks in sequence. By default, these are Startup Optimisation, Privacy Sweep, Junk File Clean, Shortcut Fix, Registry Clean and Spyware Removal. You can untick any modules you don't require or add extra options, such as Internet Boost, System Optimisation and Vulnerability Fix.
Min requirements: Windows XP/Vista/7/8+/10; File size: 24.9MB
See also: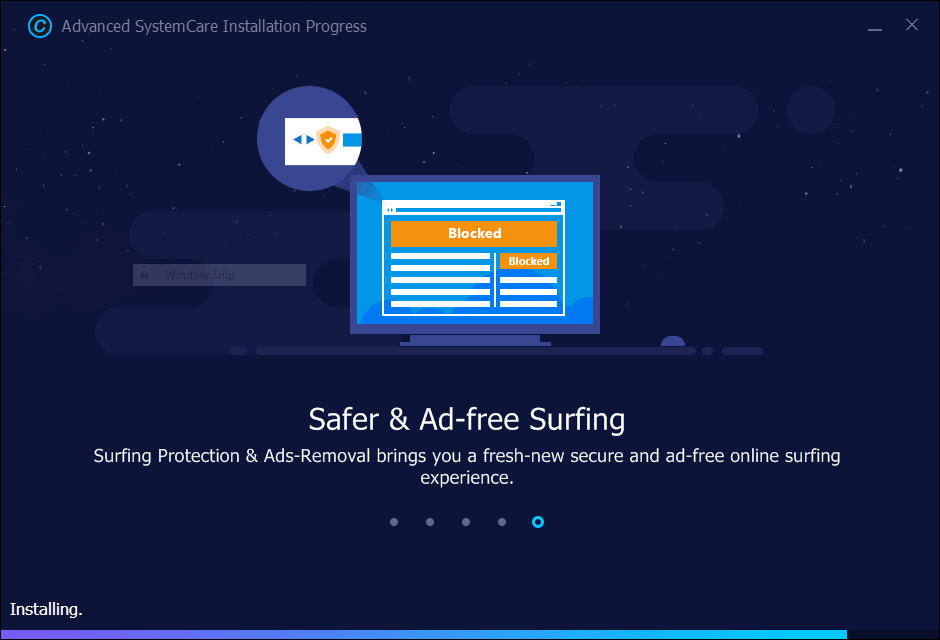 Tabs along the top of the interface let you switch between different sections – Speed Up, Protect, Toolbox and Action Center. There are a lot of tools on offer, although some – including Internet Booster, Win Fix and Disk Cleaner – are only available in the paid-for Pro edition.Advanced SystemCare's interface has undergone a slight makeover for this new version, and performance has been improved as well, with IObit claiming that the entire cleaning process is now up to 150% faster, compared to the previous version. There's a new disk-optimising engine that intelligently organises drive data, and the Performance Monitor has been redesigned.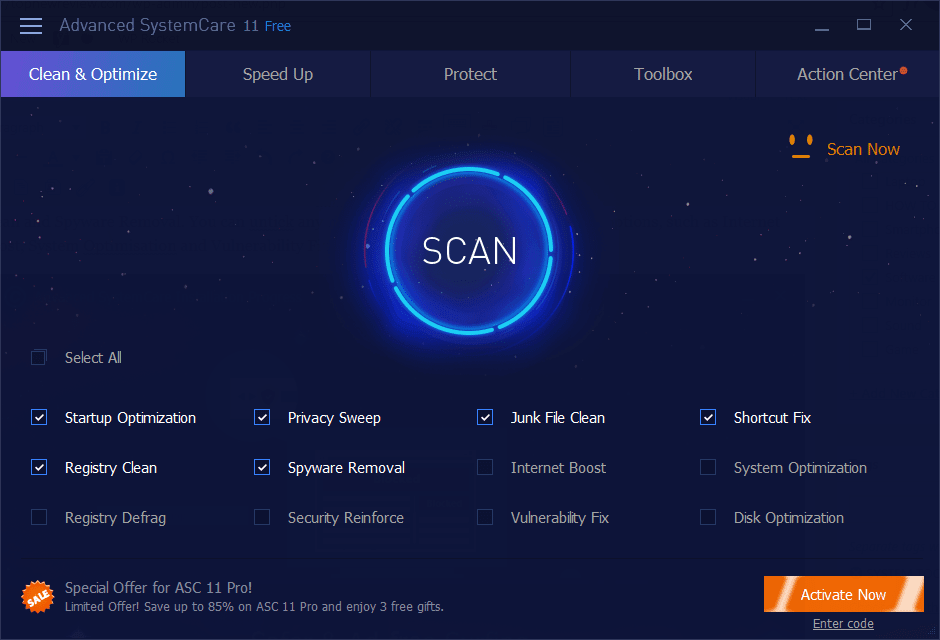 Advanced SystemCare 11 also has a newly integrated Security Reinforce feature that can diagnose and fix system weaknesses and improve your PC's security to minimise the risk of hacking. Finally, the new Homepage Advisor feature detects any modifications to your homepage and search engine, and there's also a larger online database and a Surfing Protection & Ads Removal feature, too.
MINI WORKSHOP – Clean up your PC using Advanced SystemCare 11
1 Begin by running a Clean & Optimise scan. Select the modules you want to include. 1 For a full health check, tick the box for Select All. 2 Click the Scan button 3 and the software will run through the selected tasks in sequence. You can skip any stage, end the scanning process at any time and choose to automatically fix any problems.2 When Advanced SystemCare has completed its scan, you'll be presented with a summary screen. This displays the total number of problems found. 1 The sidebar breaks down the findings by section. 2 Click any result to view the details for it. Deselect any items you don't want to clean, then click Fix. 33 The Speed Up section 1 contains options that may boost your PC's performance. Turbo Boost 2 stops unnecessary apps and services from running, freeing up resources. Hardware Accelerate 3 manages drivers, Deep Optimisation 4 speeds up various system elements and App/Toolbar Cleaner 5 removes items you don't use.