iCloud Photo Library lets you store all your photos in the cloud and view them on all your devices. Despite the bad press of recent years, chiefly the leak of celebrity images via iCloud, it's still regarded as an excellent and secure online storage solution.
USING ICLOUD PHOTO LIBRARY
You're able to view all your stored photos from any of your Apple devices but you're also able to view them from the iCloud website; for those times when you're not at an Apple device.
To enable iCloud Photo Library on your MacBook, first of all, open the Photos app and in the Photo drop-down menu, select Preferences (as shown).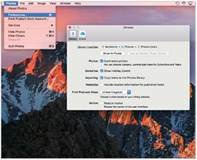 In the Preferences window, click on iCloud and then tick the box labelled iCloud Photo Library. Your photos now upload to your iCloud; this may take some time, depending on how many images you have stored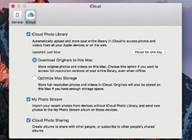 You can choose between Download Originals to the Mac to keep a backup copy of your library on your MacBook, or Optimise Mac Storage to leave it all on the cloud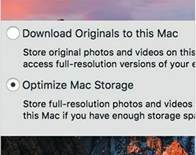 Now do the same on any other Macs you have. Any duplicates should be resolved by iCloud as you go. Naturally, you only need a backup of your library on one Mac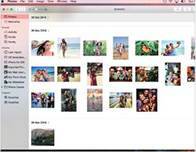 To sync your iOS device's Photos app with your iCloud Photo Library, first open the Settings app form the home screen. It's the one that resembles a machine cog, bottom left of the screen.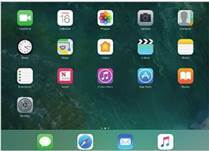 Tap iCloud in the left column, then Photos in the right. Switch on iCloud Photo Library to enable syncing and upload your device's photos to iCloud.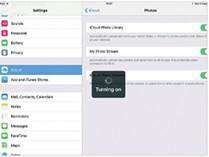 Some things don't sync, such as Books. Cards, Calendars, Slideshows and Keyword Shortcuts. Smart Albums. Keywords and Faces only sync on Macs, not iOS devices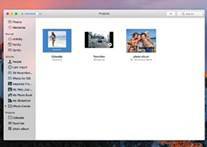 All your photographs are shown as thumbnails, and you can select and import them at will Here we're importing photos stored on an iPad onto a Mac using Photos.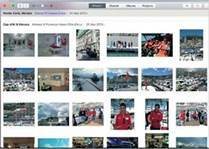 You can also review your photos via the iCloud webpage, as mentioned earlier. Simply navigate to www.icloud.com, log into your iCloud account and open the Photos web application.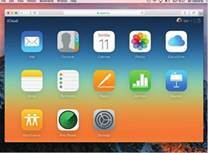 You can even review your iCloud settings from an Internet connected device or computer (other than a Mac) and manage various settings within.