With macOS Sierra and iOS 10, you can not only store documents on your iCloud but also files and folders on our desktop. It's done automatically, so a file on your Mac's desktop is accessible from your iOS device, and other Macs.
DESKTOP DOCS FROM ANYWHERE
The process is surprisingly easy and highlights just how good iCloud is implemented into Mac technologies. Remember, this will only work if all devices are on the same iCloud account.
To switch on iCloud Desktop Documents and folders on your MacBook, open System Preferences and click on iCloud. Click on the Options button next to iCloud Drive and then tick the box next to Desktop & Documents Folders. It may take some time to set up.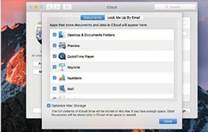 If you don't have it already, install the iCloud Drive app on an iOS device by downloading it free from the App Store. On your Home screen, open the app. There's a new folder called Desktop. All files stored on your MacBook's desktop are also shown in here.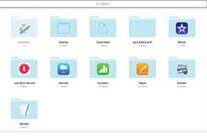 Documents and data that are left on your MacBook's desktop can now be accessed through the iCloud Drive folder of any MacBook or iOS device signed into the same iCloud account All Macs must be running Sierra and all iPhones, iPads and iPod touches must have iOS 10.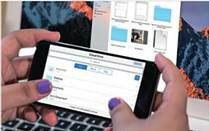 You can also access your Desktop Documents and Folders using the iCloud website. Just point your browser to www.icloud.com and sign in. Open the iCloud Drive and the Desktop folder will be present. You can do this on any Internet-capable device, regardless of its operating system.