Go PC! 5 killer MacBook Pro alternatives for disappointed Apple fans

MehBook "Pro"
The immediate reaction to Apple's long-overdue MacBook Pro overhaul seems mixed, to say the least. For every excited reaction to the laptop's adaptive Touch Bar keys, we see people lamenting the lack of ports that professional users actually need, the lack of a 32GB memory option, the lack of an SD card slot, and the lack of, well, pretty much any "pro" features in the entry-level MacBook Pro model (which still costs $1,500 and up).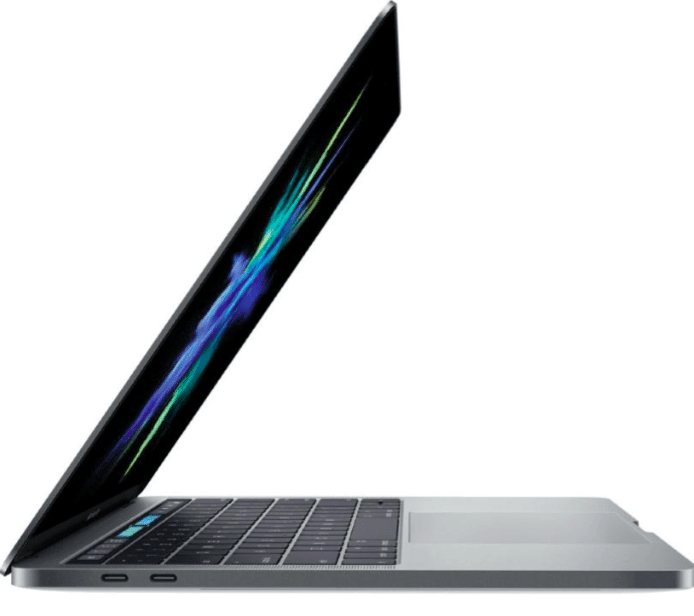 Fear not: If "Pro" is more than a mere buzzword to you, there's a veritable cornucopia of attractive, yet powerful, PC laptops just waiting to scratch your itch. And Windows itself is bending over backward to cater to professionals, recently adding in tons of power tools—even Linux's beloved Bash —with a new Windows 10 Creators Update coming early next year. There's never been a better time for dedicated Mac users to make the switch.
Rather than focus on purely enterprise notebooks, these suggestions mix firepower and flexibility with sleek design and premium features—just like the MacBook Pro is supposed to do. For even more options, be sure to check out PCWorld's list of the best PC laptops around.
Dell XPS 13
Let's start with PCWorld's flat-out favorite Ultrabook, the Dell XPS13, which has a substantially smaller footprint than the MacBook Air 13 thanks partially to its borderless InfinityEdge display. It's freaking small.
Sadly, the Dell XPS 13's memory options top out at 16GB, just like the new MacBook Pro. But in every other way it's a superior professional laptop. On the exterior, Dell's Ultrabook packs multiple USB 3.0 and 3.1 ports, Thunderbolt 3.0, an SD card slot, and even a Noble lock slot for security. Inside, the Dell XPS 13 packs more potent hardware than Apple's laptop thanks to the inclusion of current-gen (not last-gen, cough) Intel Core processors and a blazing-fast NVMe SSD.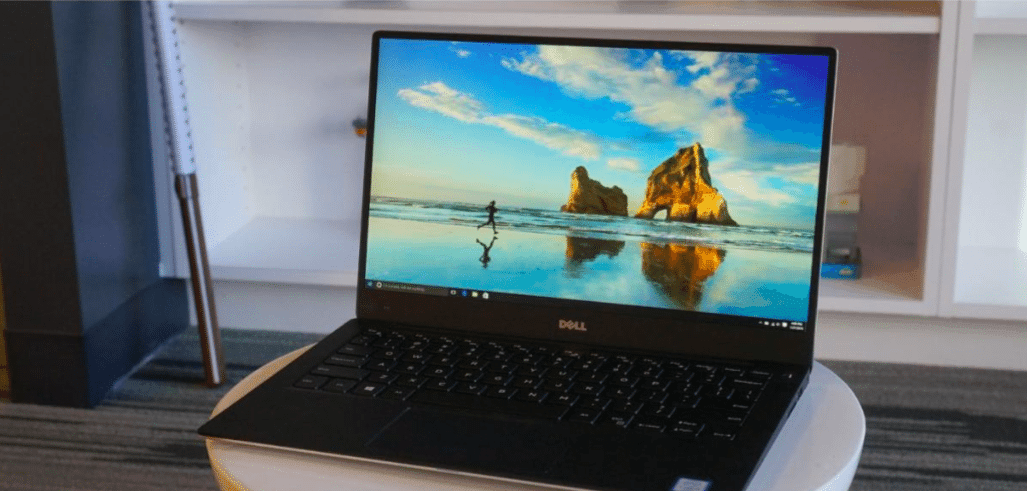 Check out our review of last year's Dell XPS for a general overview, and our Kaby Lake CPU review for a sneak peek at the performance of the new version with Intel's latest chip. Pricing for Dell XPS 13 models with a Core i5 or better processor start at $1,050 on Dell's website.
Microsoft Surface Book
If you think the MacBook Pro's Touch Bar is nifty, wait until you check out Microsoft's Surface Book, a sleekly designed piece of kit packing a detachable, fully touch- enabled high-resolution display with support for the included Surface Pen Stylus.
The Surface Book packs performance comparable to the new MacBook Pro, with a new "Performance" version announced the day before Apple's event pushing things even further with twice the graphics power of the original. You'll find a pair of USB 3.0 ports, a Mini DisplayPort, a full-sized SD card reader, support for Microsoft's nifty new Surface Dial accessory, and a Surface Connect connection so you can slip the laptop into the Surface Dock. What's more, the Surface Book offers enterprise- ready features like TPM encryption and biometric authentication via Windows Hello. The only real bummer: Like the other options discussed so far, the Surface Book maxes out at 16GB of RAM.
The Surface Book starts at $1,500 on Microsoft's website and increases in price as you add more features.
What's more, if you act now you can take advantage of Microsoft's trade-in deal, which lets Mac users exchange an old MacBook for up to $650 off a new Surface device.
HP Spectre X360
The HP Spectre x360stands as PCWorid's favorite 2-in-l laptop, with a screen that folds back to convert the device into an impromptu tablet, and a new version was just announced that adds Intel's new 7th-generation Kaby Lake chip (the new MacBook Pro uses older 6th-gen processors), speedy NVMe SSD options, and Thunderbolt 3.0 support.
The Spectre x360 packs a touch-enabled display, a sleek sub-3 pound chassis carved from CNC'd aluminum, and a webcam that supports Windows Hello biometric authentication. Sadly, its ports are limited to USB-C connections—just like the MacBook Pro—but the Spectre x360 offers more potent internals and a longer rated battery life, at 12 hours compared to the MacBook Pro's 10. Great audio and a luxurious-for-the-segment keyboard round out the 2-in-l's appeal.
Model's with a Core i5 processor start at $950 on HP's website, with a loadout comparable to the entry-level MacBook Pro for $550 less.