Edward Chester tests several of the latest high-speed M.2 solid state drives to find the current NVMe king
How we test
The first phase of world domination for solid state drives came in the form of 2.5in SATA drives. A simple drop-in replacement for hard disks, they provided a decent performance boost with minimum hassle. As SSD performance has pushed on, however, the limitations of SATA have been exposed. Plus, it's become obvious that there's no need for us to stick to the old 2.5in form factor anymore – we've entered the age of M.2 drives and the NVMe protocol.
These incredibly small slivers of circuitboard and silicon can be mounted directly to your motherboard, and provide capacities up to 2TB, all while delivering performance that's multiple times faster than any SATA drive. With these drives, the connection standard is PCI-E – electronically, these drives are the equivalent of plugging a card into a 4x PCI-E slot, while NVMe is the communications protocol.
To take advantage of these drives, you'll need a compatible motherboard and operating system, but nearly all motherboards from the past couple of years include an M.2 slot that should fully support these drives.
Meanwhile, Windows 10 includes an NVMe driver and even Windows 7 can be supported via an extra driver.
To test these drives, we've used a combination of the synthetic benchmarks CrystalDiskMark and AS SSD, along with the real-world app trace tests of PCMark 8's storage test, while testing Windows 10 boot times using BootRacer. Our test system comprises an Intel Core i5-6600K CPU, an Asus Z170-A motherboard, 16GB of Corsair 3000MHz DDR4 memory and Windows 10 64-bit Professional.
All the drives on test this month are in the region of 500GB, making for a good balance between capacity, performance and price. Go much lower and you have a compromised experience because of a lack of capacity, plus performance can tail off.
Intel 600P 512GB Review
Intel was one of the first companies to really showcase the potential of the NVMe protocol and PCI-E interface when it launched its 750 Series of SSDs. Launching just before the industry seemed to settle on M.2 as the format of the future, they were available in the rather oddball form factors of a PCI-E card and a 2.5in drive with an SFF-8643 connector.
Those drives are still available and still competitive when it comes to performance, so it would be reasonable to hope that an Intel M.2 SSD, such as the 600P, would offer similar performance.
However, while the Intel 600P can just about match the sequential read speeds of the aforementioned 750 Series drives, this drive trails some way behind them in other tests. Available in capacities ranging from 256GB up to 1TB, the 512GB version boasts claimed sequential read and write speeds of 1,775MB/ sec and 560MB/sec respectively.
Unlike Crucial's MX300 drives, Intel hasn't chosen to use this significant overcapacity to offer the 600P in odd sizes
Meanwhile, random IOPS sit at 128,500 for read and 128,000 for write. As a point of comparison, claimed performance for the 400GB Intel 750 Series drive sits at sequential read and write speeds of 2,200MB/sec and 900MB/ sec respectively, while random IOPS performance is claimed to hit 430,000 for reads and 230,000 for writes.
So, the 600P isn't a powerhouse, but that speed is also reflected in its price – it's the second cheapest drive on test this month.
The Western Digital Black still has a comfortable advantage in terms of cost per gigabyte, but there's also a noticeable jump up to the next cheapest drive after the Intel 600P.
To reach this low price, Intel has steered away from using its own controller, as it did in the 750 Series, and instead employed the dual-core Silicon Motion SM2260. This controller has been married with Intel's 3D TLC NAND flash memory, which it co-developed with Micron. This NAND isn't as inherently fast as the NAND used by Samsung, but it's power-efficient and still reasonably capable. You get three NAND packages on the one-sided PCB, each of which contains four 48GB dies, making for a total of 576GB.
Unlike Crucial's MX300 drives, which were the first models to use this new NAND, Intel hasn't chosen to use this significant overcapacity to offer the 600P in odd sizes.
Instead, it's kept to standard capacities, using spare NAND to provide a large 17.5GB SLC write cache.
This decision is no doubt a large part of the reason why this drive has a huge 288TBW endurance rating and five-year warranty.
Whether the average consumer would rather have extra capacity and slightly less write endurance is up for debate, but there's no arguing with the generosity of those figures for the price of this drive. Elsewhere, the drive offers the usual AES 256-bit hardware encryption and it's rated to 1.6 million hours of mean time before failure (MTBF).
When it comes to performance, though, this drive is well and truly at the bottom of the pile. Its sequential write speeds are no faster than most SATA drives in a lot of tests, and in fact, it only really outpaces performance SATA SSDs in sequential read speed, and even then, the Samsung and PNY drives are significantly quicker. Even in random read operations at a queue depth of 32 it can't push much past 400MB/sec – a figure most SATA drives can manage, and that the other drives on test comfortably clear. This drive might use the PCI-E interface and NVMe protocol, but it should be considered as only a small upgrade from a SATA drive.
If you're tight on space and don't want to use a 2.5in drive, or your motherboard won't handle M.2 SATA SSDs, then it's a reasonable option that matches or slightly outclasses most SATA drives, plus you get the long warranty and endurance. There's no getting around the fact that it's overpriced for the performance it offers though.
Conclusion
Intel's 600p can't really compete with other performance M.2 drives, as it simply doesn't have the speed on tap.
However, if you're after M.2 SSD mainly for space saving over high performance then the 600P offers excellent longevity, a decent capacity and a good warranty for a reasonable price. You can get much faster drives elsewhere though.
Verdict (Rating 6.7/10)
Full marks for reliability and longevity, but the 600p's performance is a long way behind the competition.
back to menu ↑
PNY CS2030 480GB Review
The PNY CS2030 is a no-holds- barred attempt by PNY to create a high-performance PCI-E SSD for use in desktop PCs. Why desktop PCs specifically? Well, most M.2 SSDs are designed with components on one side of the PCB to maximise compatibility with laptops. However, the CS2030 is crammed with chips on both sides. It will still fit in some laptops but you'll have to double check if yours is compatible.
As for it being a high-performance drive, PNY claims some impressive numbers. It's maximum sequential read speed is quoted at 2,750MB/sec, while its claimed sequential write speed comes in at 1,500MB/sec.
Both figures would comfortably make the PNY CS2030 the third fastest drive on test, behind the Samsung drives but way ahead of the rest of the pack.
This drive also uses MLC NAND flash memory, rather than TLC NAND, so it can maintain those write speeds.
The PNY's quoted random IOPS performance is impressive too, with up to 201,000 IOPS claimed for reads and 215,000 IOPs for writes.
Crucial to the PNY CS2030's high level of performance is the Phison PS5007-E7 controller that takes charge of this drive. It has a quad-core, 8-channel setup and supports AES-256 encryption, SmartECC, SmartFlush and Guaranteed Flush technologies.
The controller is put to task on a total of four 128GB Toshiba 15nm NAND packages, and it's assisted by a 256MB Nanya DRAM chip. The result is a messy-looking PCB, but one that should have plenty of performance on tap.
However, while the CS2030 is reasonably impressive when it comes to claimed performance figures, PNY doesn't match the five-year warranty of other more premium drives. Instead, it provides a more modest three-year warranty.
PNY doesn't provide a maximum figure for terabytes written (TBW) either, but it does rate the drive for 2,000,000 hours of mean time before failure. That's even longer than the Samsung 960 Pro's MTBF rating.
So despite the shorter warranty period, the MTBF rating and use of MLC NAND suggests this drive should still hold up well in the long term.
One of the most obvious drawbacks of this drive, however, is that its capacity is only 480GB, rather than 500GB or 512GB. While most people won't be too upset over the loss of 20GB or 30GB, it does affect this drive's overall value in terms of cost per gigabyte. At 49p per gigabyte, it's second only to the Samsung 960 Pro in terms of capacity cost – it's a distant second, but the other three drives still offer better value in terms of capacity.
As for how the drive held up in our tests, the PNY CS2030 romped home with the bestof-the rest award, after the Samsung drives.
Crucial to the PNY CS2030's high level of performance is the Phison PS5007-E7 controller that takes charge of this drive
In fact, aside from the sequential read speed test in CrystalDiskMark, the PNY drive just about kept up with the Samsung drives too.
In AS SSD, it managed a 2,379MB/sec sequential read speed, while the two Samsung drives only hit around 2,600MB/ sec, and the next best result was way back on 1,637MB/sec. One strange result was the write speed in CrystalDiskMark, which was lower than expected at just 908MB/sec – nearly half the speed of the Samsung 960 Evo – but its write speed was much closer in AS SSD.
It's a similar story when it comes to random read and write performance, at least at high queue depths. The Samsung drives are still well ahead, but the PNY holds a comfortable lead over the rest of the pack. The upshot is that the PNY CS2030 is easily the next best option after the Samsung 960 Pro and Evo drives in terms of performance.
Conclusion
The PNY CS2030 can't quite keep up with Samsung's 960 Pro and Evo drives, but it makes a close fight of it. Its performance results are both fast and consistent, and it's significantly ahead of both the Intel and Western Digital drives on test this month. Its only problem is its price – only £1 separates it from the quicker Samsung 960 Evo, making the latter the obvious choice in this price league. If it drops in price, though, the PNY CS2030 has demonstrated that it offers competitive performance – it isn't slow, but it's outperformed by similarly priced competition.
Verdict Rating 8/10
Decent performance from PNY's high performance desktop drive, but at this price the quicker Samsung 960 Evo offers superior value for money.
back to menu ↑
Samsung 960 Evo 500GB Review
The second-tier model in Samsung's consumer M.2 SSD line-up, the 960 Evo can't quite match the 960 Pro's performance or warranty, but it's still an amazingly fast solid state drive for a reasonable price.
Along with its flashier Pro sibling, Samsung's 960 Evo has held its status since it launched last year, and it doesn't look like it's going to let go any time soon.
With claimed sequential read speeds of up to 3,200MB/sec and claimed write speeds that top out at 1,800MB/sec, on paper, the 960 Evo 500GB is still the second fastest drive on test by a clear margin.
The Evo range differs from the Pro range in several key areas. The first is capacity. Samsung only offers the Evo drive in capacities up to 1TB but does also extend its availability down to 250GB, so those on a tighter budget can still get a taste of its performance.
Comparatively, the Pro is available in capacities up to 2TB.
The second difference is its longevity.
Samsung only provides a three-year warranty with the Evo drives, and the 500GB drive is only rated to write half the data of the Pro over its lifetime – 200 terabytes written (TBW) compared to 400TBW for the Pro equivalent drive.
The latter is down to the most crucial difference between these drives, which is that the Pro uses two-bit multi-level MLC NAND flash memory, whereas the Evo uses threebit multi-level MLC or TLC NAND.
As a reminder, the memory cells in NAND store their data in the form of electrons. Once a certain level of charge is created by those electrons, the cell will be considered on or off, a one or a zero. Except, to make flash memory more space-efficient, NAND makers can measure multiple thresholds of charge within each cell, making it able to store more data.
Two-bit multi-level cell (MLC) NAND has four levels – empty, a third full, two-thirds full and full. Three-bit MLC (TLC) extends this range to eight levels. This setup effectively doubles the data density, but as each cell degrades over time, it loses its ability to hold charge, so it more quickly becomes unusable as the small differences between charge levels become blurred.
The other disadvantage of TLC, other than not having as much longevity, is that it takes longer to write to it. That's why TLC-based Evo drives are able to compete with the 960 Pro drives for read speed, but drop back for write speed.
Like most TLC drives, the Samsung 960 Evo alleviates this problem by dedicating a small portion of the NAND to run in a single-level cell (SLC) mode, enabling it to act as a write cache before the data is written into long-term TLC memory. The 500GB drive has a total 22GB of so-called TurboWrite cache.
The 960 Evo's massive sequential read speed of 3,364 MB/sec in CrystalDiskMark is the standout figure
As with Samsung's 960 Pro, the 960 Evo is also a great-looking drive, at least as far as a tiny, uncovered PCB can look good. The allblack appearance works well, making either of the Samsung drives easily the pick of the bunch in terms of style – it's a simple but classy appearance.
As for performance, the Samsung 960 Evo comfortably takes second spot across most of our tests, with its massive sequential read speed of 3,364 MB/sec in CrystalDiskMark being the standout figure.
There are a few key areas where the Samsung 960 Pro pulls well ahead of the Evo, but in most situations, the 960 Evo has all the performance you're ever likely to need. Also, while its sequential write speed is behind that of the Pro drive, it's still a long way in front of the other drives on test. What's more, despite is performance prowess, this drive is also comfortably mid-table when it comes to cost per gigabyte.
Conclusion
By offering an ideal balance of astonishing speed for a surprisingly reasonable price, the Samsung 960 Evo is the go-to choice for buying an NVMe M.2 SSD right now, and this 500GB drive firmly hits the sweet spot. You can save a little money by opting for a slightly cheaper drive if absolute speed isn't so much of a concern, and professional-level drives offer longer warranties, but for most people, the Samsung 960 Evo is an ideal choice.
Verdict Rating 8.7
Offering serious performance without breaking the bank, the 960 Evo remains the go to-choice for most people's solid state needs.
back to menu ↑
Samsung 960 Pro 512GB Review
Samsung has been ruling the solid state drive roost for years now.
Thanks to it producing its own NAND flash memory, and its manufacturing techniques being ahead of everyone else in the SSD business, it has consistently produced fast, capacious and reasonably priced drives. The 960 Pro was the ultimate demonstration of this dominance when it launched last year, and it remains the flagship of the M.2 NVMe SSD market.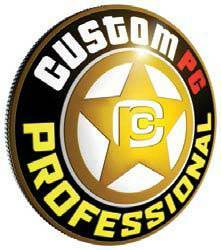 Available in capacities of up to 2TB, the whole 960 Pro range offers blisteringly fast speeds right across the board. The maximum sequential read speed is quoted at a whopping 3,500MB/sec, while the maximum sequential write speed is claimed to be 2,100MB/sec – those figures apply across the whole range too, from 512GB drives right up to 2TB models.
Random read and write speeds are right up there too, with Samsung claiming that this 512GB Pro model can both read and write at 330,000 IOPs at a queue depth of 32. The drive also boasts full 256-bit hardware encryption support, a massive endurance spec of 400 terabytes written (TBW), a decent 1.5 million hours of mean time between failure and a five-year warranty.
The secret to this drive's prowess is Samsung's V-NAND flash memory.
Samsung was the first company to market with this type of NAND by several years, and the firm remains well ahead of the rest of the market in this respect.
Unlike conventional NAND production – and unlike the production of most silicon chips – the memory cells (transistors in the case of other chips such as CPUs) in V-NAND aren't created in a single layer, but rather stacked layer upon layer.
The first iteration of this technology back in 2013 was a 24-layer wafer, but now the company has moved up to a 48-layer process. This process massively increases the potential data density of the chips, and it's what enables the company to offer up to 2TB of storage on such a tiny form factor as M.2, while all other manufacturers' M.2 drives top out at 1TB.
The memory cells in Samsung's V-NAND flash memory aren't created in a single layer, but rather stacked layer upon layer
If you're tempted by the prospect of a 2TB M.2 drive, though, Samsung's pricing sadly doesn't scale down much as you move up in capacity, so you'll end up paying over £1,000 for such a drive. This 512GB version is still expensive compared with other circa-500GB drives M.2 drives too, but offers much more reasonable value for money than the 2TB model, with the 512GB drives' formatted cost per gigabyte coming in at 59p.
One factor to consider with these tiny M.2 drives is also keeping them cool. As they're so densely packed, and don't have a large housing to dissipate any heat, they may need a little airflow.
In the case of the Samsung 960 Pro, that means they need a sticker. Samsung has incorporated a thin layer of copper into the stickers that cover the chips, just to help spread heat out a little quicker.
On paper, the Samsung 960 Pro is a monstrous drive, but how does it hold up in our tests? Well, it holds up exactly as you'd imagine, sitting at the top of all the charts in the CrystalDiskMark tests.
One exception to the pattern is the slower maximum read and write speeds reported by AS SSD – due to its use of uncompressible data – but the 960 Pro otherwise delivers results that match expectations, and when it's behind another drive, it's only by a small amount.
However, this synthetic performance advantage doesn't translate into a real-world benefit much of the time.
Windows boot and app loading times are minimally affected, as these drives are all so fast that storage speed isn't really the bottleneck here. Instead, you'll see this drive's performance advantage when moving files around and in data-intensive workloads. It's overkill for the average consumer desktop machine.
Conclusion
The Samsung 960 Pro has reigned supreme at the top of the M.2 SSD market ever since it launched, and its crown hasn't budged an inch. Its performance and longevity is overkill for most users, but its pricing is reasonable if you really need the fastest storage on offer. If you're after the ultimate M.2 SSD, the 960 Pro delivers the goods and then some.
Verdict Rating 8.5
Not for bargain hunters, and overkill for most people's needs, but the 960 Pro is still currently the ultimate M.2 SSD.
back to menu ↑
Western Digital Black 512GB Review

Western Digital is a bit of a latecomer to the consumer solid state drive market, despite having bought SSD pioneer Silicon Systems back in 2009. It was only with its purchase of SanDisk in 2016 that WD finally released conventional consumer SSDs. Just as with its hard drives, the company offers two product ranges: the WD Black drives are the performance-orientated models, while the WD Blue line-up is more of a budget option.
The SATA-based WD Blue drives are available in both 2.5in and M.2 form factors, while the NVMe-based M.2 PCI-E WD Black is the fastest range of drives the company currently offers.
That said, the WD Black doesn't compete with the fastest drives on test this month. With a claimed maximum sequential read speed of 2050MB/ sec, it's already a considerable distance behind the top dogs. Add in a relatively modest 800MB/sec sequential write speed and it's trailing even further back. That latter figure in particular means this drive is only 45 per cent faster than the fastest SATA SSDs on paper.
Unlike Samsung's V-NAND, all the memory cells in the WD Black are on a single layer, which greatly reduces the data density of the chips
This 512GB drive is also the largest capacity of the WD Black that's offered, so it's not as if you can opt for a larger version to get slightly better performance either. Much of the reason for this capacity limit is the fact that the WD Black is the only PCI-E SSD on test that uses planar TLC NAND. Unlike Samsung's V-NAND, all the memory cells in the WD Black are on a single layer.
This setup greatly reduces the data density of the chips, in turn limiting just how much capacity can be crammed onto a tiny M.2 PCB.
Planar TLC NAND also tends to be even slower than 3D TLC NAND, particularly when it comes to write performance – this drive really does have the worst of both worlds in that respect.
However, WD has attempted to alleviate the potential performance issues. As with most TLC NAND SSDs, a portion of the drive is dedicated to use in a single-level cell (SLC) mode for faster write performance. WD hasn't explicitly stated the size of this portion, but suggest that it's between 5.5GB and 6GB.
This allocation is a little low compared with some of the competition, but ultimately, 6GB is still a decent amount of data for any given write load. After all, it only takes a short while for the drive to move that data into long-term storage and flush the cache.
Once full, the write speed of this drive drops to around 450MB/sec. That speed is slower than some SATA SSDs but it's still a manageable figure.
Meanwhile, Western Digital makes these drives a little more tempting by offering a five-year warranty with them, which is longer than the warranty supplied with the vast majority of lower-cost SSDs.
The Western Digital Black doesn't come with a particularly high rating for total data written though. The 512GB drive we're reviewing is only rated for 160 terabytes written (TBW), which is plenty for most people, but still a touch below that of the other drives on test this month.
Finally, we come to our benchmarks, where the WD Black lives up to its claimed speeds.
Topping out at just over 1,900MB/sec in CrystalDiskMark's sequential read speed and 1,600MB/sec in AS SSD's equivalent, it trails behind the fastest drives, but comfortably outpaces the Intel 600p. That trend continues for write speed, although it manages to just keep itself off the bottom spot in our tables.
Of course, that's also the reason why this drive is comfortably the cheapest model on test, with a cost per GB that's 25 per cent lower than that of the Samsung 960 Evo. It's not an outright bargain, but the differences in real-world performance are much lower than in the synthetic tests – in terms of everyday use, it will deliver most of what you need for less money than the Samsung drives.
Conclusion
Although it's pitched as the performance drive in Western Digital's SSD line-up, the WD Black can't keep up with the big boys. However, it still offers performance that largely outpaces SATA drives, and is just about the cheapest M.2 500GB PCI-E SSD you can get. The Samsung drives offer quicker speeds, but if you're strapped for cash, the WD Black is still worth considering if performance isn't your main concern.
Verdict Rating 7.4
The low price of this drive doesn't quite make it a bargain, but it's a decent enough option if you're on a tight budget.
back to menu ↑
Latest high-speed M.2 solid state drives benchmark