Dropbox Paper is a new feature that is, to quote Dropbox itself, "more than a doc, Dropbox Paper is a flexible workspace that brings people and ideas together". It's where you can create content to share and work with others.
FOUR FAB FEATURES OF DROPBOX PAPER
Dropbox Paper can be started by simply clicking on the Paper link in the sidebar on your Dropbox interface. Here are four features to look up once you're in.
You can create a new blank document from within Dropbox Paper or you can opt for one of three already available templates: Brainstorm. Project Overview and Meeting Notes. All documents are personal to begin with, until you choose to share them.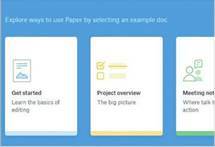 The Templates are nicely laid out and easy to follow. Depending on the one you've launched it's just a matter of editing the content that's already present and substituting it with your own words and ideas.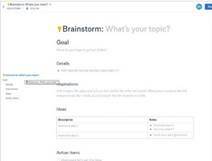 Depending on what content you enter, Dropbox Paper is able to automatically change its layout. For example, entering C++ code will start line numbers and colour coding for variables and so on.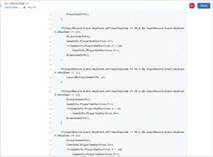 Dropbox Paper is able to keep a history of any documents you or others have added, as well as display the word count for individual documents, download them to your computer or device, and even open them in a Presentation mode.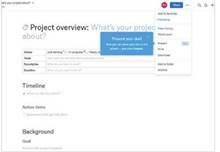 How to Use Dropbox Paper
Launched in 2016, Dropbox Paper is the company's first foray into cloud-based document team working. The service focuses on the easy creation of rich text documents followed by collaboration and sharing of that content
QUALITY PAPER
Dropbox Paper offers a lot more than just creating a base document to share with others. Thanks to its design, you're able to achieve some interesting results.
You can find the link to Paper listed in the Dropbox sidebar, between Files and Sharing. Clicking it will take you to the Paper launch page, where you're able to choose a New Document or one of the predefined templates.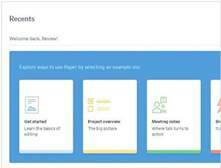 The Getting Started document, located to the left of the templates, is an excellent place to begin. It outlines the basics and use of Dropbox Paper, as well as how to embed content and make it discoverable with other users and use any collaborations you've set up.
Moving back to the main Paper launch page, click on the Create New Doc button located on the far right of the page. The first task when creating a new Paper document is to give it a title, you can do so in the labelled text box provided.
You can of course simply write directly into a new Paper document. However, the service offers a lot more in terms of rich content. After coming up with a title click on the area below, in particular, the plus sign. This will stretch out a list of available content icons: Image, Dropbox Table and so on.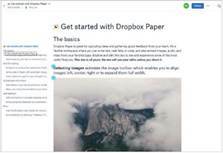 Clicking on the first icon, Image, allows you to upload an image from your computer or device. The second option. Insert from Dropbox is a little more interesting. With it, you're able to pull out any of your other Dropbox content into the newly created Paper document.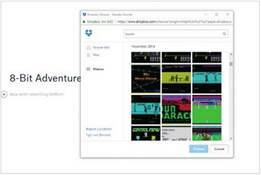 Using the Insert from Dropbox option with several items can help you create an impressive document, filled with text from Word documents, images and even video footage. The content placeholders can be edited to drop the items into better positions, simply by clicking and reordering them.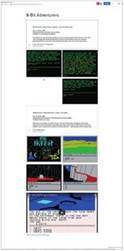 When you're happy with the Paper content, you can click the three full-stops icon, next to the Share button, in the top right of the screen. From there you can Download the Paper as a Word document or click Present to view it in a separate browser tab without the Dropbox UI.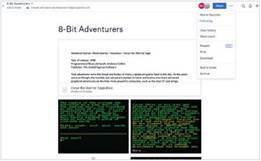 With Paper, you can also embed video into the document you're working on. For example, to add new content locate a YouTube video. Then, next to the plus sign, right-click and select Copy Video URL; back in Paper paste the link next to the plus sign. The video is now embedded into the Paper document.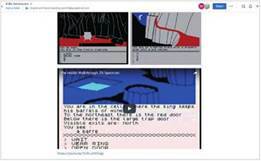 When you've created your Paper, you can click on the Share button and add the email addresses for those with whom you wish to share the content. You can also add it to a new folder, although at present you're not able to save a Paper document to Team Folders; but you can download and reupload to a Team Folder.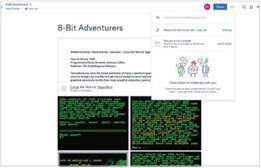 You can create separate folders within Dropbox Paper, to store any Paper content you want to share with others. Click on the Folders link to the side, followed by Create New Folder, or any of the options below the button.