The Cupertino company has invested countless millions into bringing one of the best cloud based services to the consumer. Apple's cloud technology and integration with its operating systems and devices is really quite remarkable.
Here's how to use some of the great features available to Apple owners.
Upgrading iCloud Drive
How to Use Apple's iCloud Services
iCloud Photo Library
Safari in iCloud
How to Use the iCloud Keychain
iCloud Desktop Documents and Folders
Apple iCloud
Apple's foray into user cloud services was launched in 2011, replacing the company's MobileMe service. iCloud is one of the most used consumer cloud services in the world, with well over seven hundred million users.
FOUR FAB FEATURES OF ICLOUD
iCloud offers much than just online storage. Apple has worked hard to deliver a complete cloud solution for its users, making their devices act as one whilst still offering unparalleled service.
iTunes in the Cloud is a great service. Whatever you've purchased in the iTunes. iBooks and App Stores are immediately accessible on all your Apple devices. You can see what you've bought in the past and download past purchases to any of your devices.
You can back up your Safari links, bookmarks, Reading List, and even view open webpages on other devices. Safari in iCloud is very easy to set up and with it you can easily move from one device to the next seamlessly browsing as you go.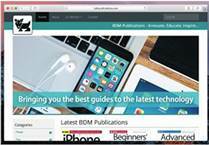 The iCloud Photo Library is one of the service's most talked about features. You're able to sync your photos across all devices, share photos, invite others to add photos and you can even access them from non-Mac devices and computers through the iCloud webpage.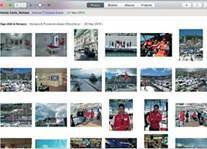 Find My Mac is another excellent element of the iCloud service.
When set up correctly you're able to locate any lost or stolen Apple devices, lock them so no one can tamper with them, remotely erase the data held on them and make them emit a noise so you can find them nearby.