Asus Transformer Book T100 Chi Review
UNEXPLAINED DESIGN IDIOSYNCRASIES HOLD BACK THIS OTHERWISE CHARMING TWO-IN-ONE.
Every device here comes with compromises. Unless you're willing to pay, you aren't going to be able to tick every single box. However, in the case of the Asus Transformer Book T100 Chi, the compromise is a series of design decisions that we can't make head nor tail of.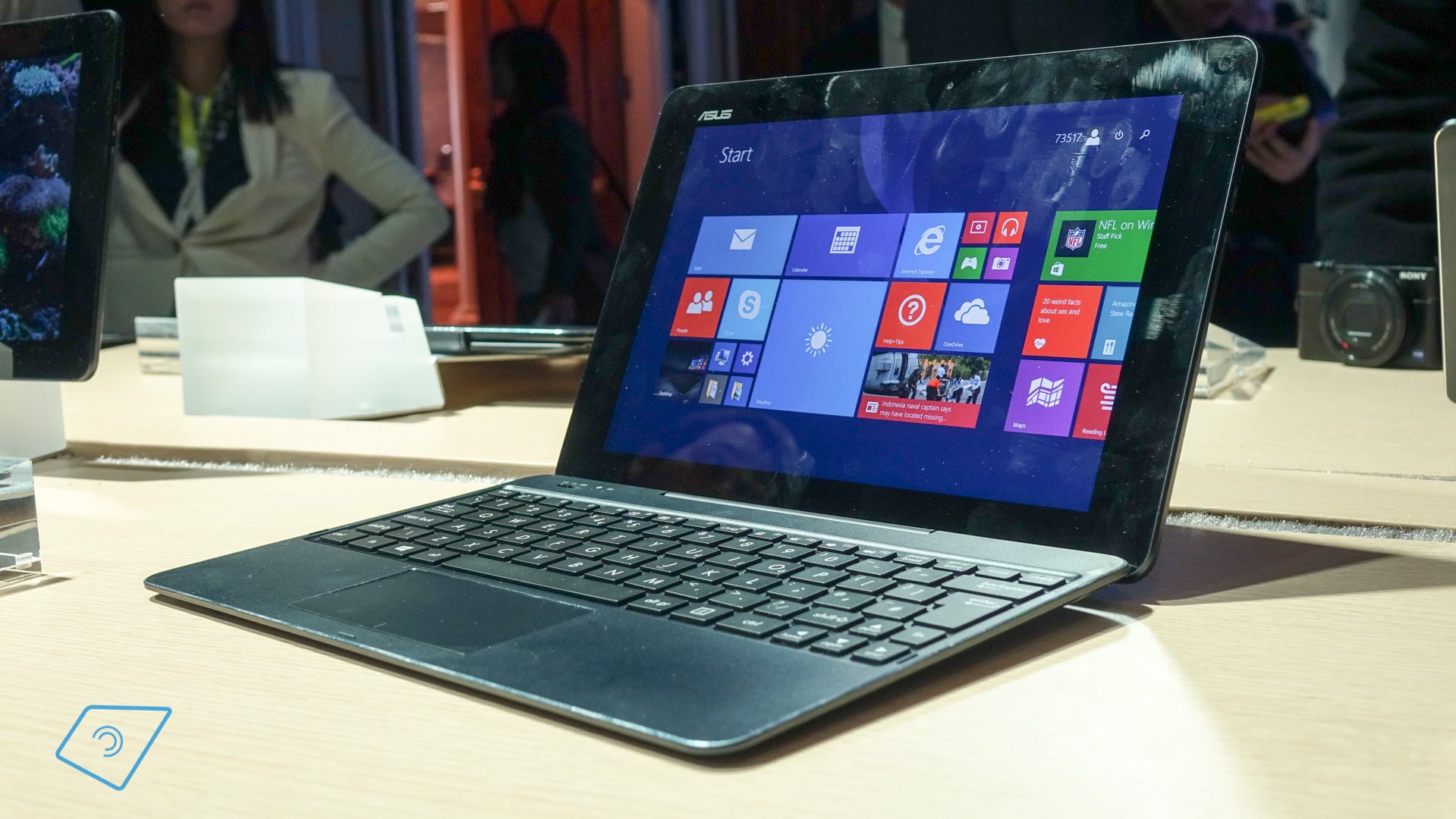 The keyboard and the screen, despite being physically attached by two magnetic prongs, only actually interface over Bluetooth. This causes two problems: the keyboard will eventually run out of battery, and when it does, you'll need to charge it separately from the tablet using a micro-USB connector. Second, there are no USB inputs on the keyboard section. This would be fine if there were ample inputs on the tablet itself, but there aren't. There's a microSD slot to extend the tablet's 64GB of storage, and a USB micro-B connector, for which no adapter is supplied in the box at purchase – which is a bewildering decision and means you can't connect conventional USB devices without an adapter. When was the last time you saw a peripheral with a micro-B connector?
This 10.1in tablet and laptop hybrid is an otherwise excellent little device. It has one of the best screens of any of the devices on test here, with an astoundingly bright backlight, decent contrast levels and very commendable colour accuracy. The diminutive touchpad is satisfyingly responsive, while the admittedly cramped keyboard is also perfectly usable.
Performance is fine, too. The quad-core 1.46GHz Intel Atom Z3775 is a handy little low-power chip that keeps the tablet feeling sprightly with moderate usage, although battery life in our video playback benchmark was the worst on test, at only 2hrs 56mins.
Its design idiosyncrasies, micro-B connector and very short battery life severely hamper a machine that otherwise has the makings of a very promising two-in-one hybrid.
You need an adapter to connect USB devices

The keyboard only connects via Bluetooth