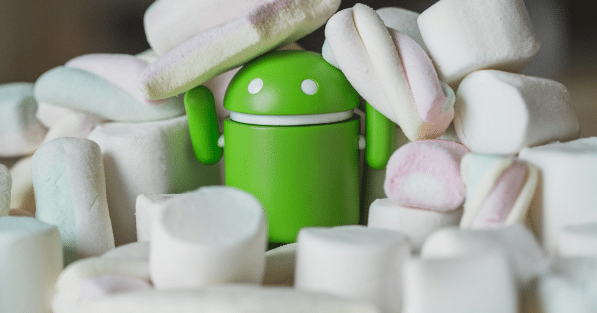 Fix failed upgrades, solve wireless-connectivity problems and bring 'bricked' devices back to life
Marshmallow upgrade unavailable Have you forced a manual check for updates? Launch Settings, tap 'About phone' (or 'About'), followed by 'System updates', then 'CHECK FOR UPDATE' (or similar). If an update to Android 6.0 isn't offered, then in most cases you'll just have to wait – and possibly for a long time. Unfortunately, some Android manufacturers take weeks or months to issue the latest updates, if at all. If you're tired of waiting it may be possible to download the Marshmallow system image and manually upgrade. It's quite complicated and the method can vary a lot between devices, so you'll need to search on Google for the latest instructions for your device.
Upgrade failed or phone unusable How you recover from a failed upgrade depends on what went wrong. If your device is working normally, then just try again, but make sure your device is plugged into the mains and has a reliable internet connection – Wi-Fi is generally better than 3G/4G, and usually cheaper. If your device crashed and is either frozen on one screen  or won't turn on, reset it by holding down the power key and volume-down rocker for around 10 seconds. If this doesn't work and you think your device is 'bricked', try booting into Recovery mode: hold down both the volume controls (up and down), then hold the power button for about five seconds. You'll enter a text-based interface that you navigate using the volume rocker and power button. From here you can reboot your device, or wipe it to restore it to factory conditions – but the precise method depends on your device. For Nexus devices, see Google's instructions at www.snipca.com/18729. Notifications work intermittently Feel that notifications are less reliable in Android 6.0? You're not imagining it: a new battery-saving feature called Doze has the side-effect of stopping some apps from behaving how you want them to. From your home screen, tap Settings, then Battery, followed by the menu button (three dots, top right). Choose 'Battery optimization', tap 'Not optimized', then choose 'All apps'. Tap the app whose notifications are affected, choose the 'Don't optimise' button, then tap 'Done'. Can't connect to 3G, 4G or Wi-Fi Wireless-connectivity problems aren't new for Android, but Marshmallow hasn't done much to fix them. If you can't get a signal, then try turning the relevant connection on and off. Swipe down with two fingers from the top of the screen to open Android's Quick Settings pane, then tap the Wi-Fi or mobile-connection icon as appropriate. Wait for a few seconds, then tap the icon again to switch the antenna back on. If you still can't connect, try resetting your device by holding down the power and down-volume buttons for about 10 seconds. Finally, if this doesn't work, launch Settings, tap 'Backup & reset', followed by 'Network settings reset', then 'Reset settings'. USB connection doesn't work With earlier Android versions you could connect your device to your PC via USB and – so long as you'd entered the device's passcode – use Windows Explorer to navigate the folders. In Marshmallow, you have to do a bit more work. From the home screen, swipe down from the top left, tap 'USB for charging' and then choose either the 'Transfer files (MTP)' or 'Transfer photos (PTP)' button – depending on what you want to do. Camera app won't launch There's no single fix for the 'Can't connect to the camera' error message in Android 6.0 – it's simply a bug that Google needs to squash. While we're waiting, the one sure-fire way to clear it (until the next time) is to restart your device: just hold down the power button, tap Power off, then switch back on. You can also take some preventative steps to stop it occurring. If you're using apps other than Camera that make use of your device's lens, then close them before launching Camera: just tap the Recents button (the square, bottom right), then swipe left or right across the app's thumbnail.