Editor choice
Amazon Fire TV Stick (2017) Review
THE ORIGINAL AMAZON Fire TV Stick proved itself to be one of the best media streamers available. Small, cheap and with support for most major streaming services, it was the perfect smart upgrade for most TVs. The only real issue was that the device was a little slow. This year, the new Fire TV Stick fixes most of the original's problems and throws in an Alexa voice-powered remote control for good measure. For just more than the original cost, that's good value in our book.
Although the new Fire TV Stick is the same size as the old one – it's slightly bigger than a USB flash drive – the internals have been extensively upgraded. There's now a quad-core processor, which Amazon says is 30% faster than the dual-core chip in the old model. It certainly feels that way. While the old Fire TV Stick could lag a little, making navigating menus a pain, the new model flies.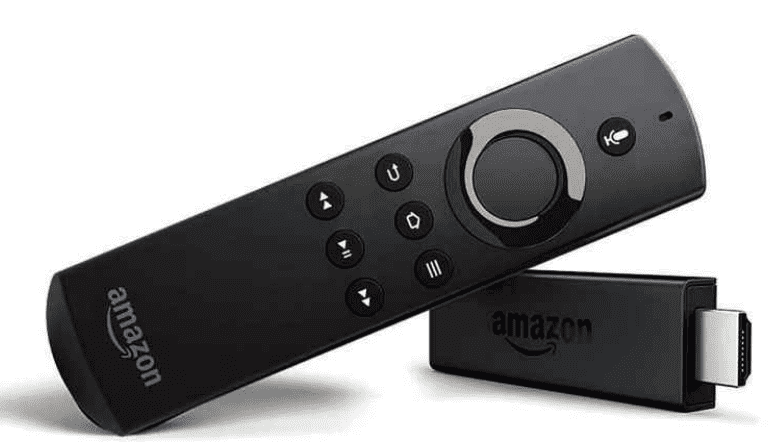 Launching apps, watching content and using the media streamer is now much more of a pleasure, with the onscreen action quickly responding to the remote control.
It's great to see 802.11ac Wi-Fi built in, too. This is a big upgrade on the old Fire TV Stick's 802.11n Wi-Fi, making for faster app downloads and less likelihood of stuttery media playing.
FULL STREAM AHEAD
The one thing that hasn't changed is that the HDMI output is still 1080p only. If you want a media streamer that can handle 4K content, you'll need to upgrade to the considerably more expensive Fire TV. Given that Full HD content is far more prevalent, the Fire TV Stick's resolution doesn't feel like too limiting a factor.
Finally, you need to remember to use the bundled microUSB power adaptor to power the Fire TV Stick. TV's don't provide enough power through their USB ports, so the external adaptor is an absolute must.
Fortunately, it's small, and the USB cable is long, so we found it easy to set up the device. One of the first things you're likely to notice about the new Fire TV Stick is the new interface (which is also now available for the older Fire TV Stick, too). It's momentarily confusing if you're used to the old UI, but a big improvement once you get used to it.
The homescreen shows a carousel of suggested content. Move down, and there are sections to show your recently viewed content or apps, your installed apps, and then content sorted into categories (recently added, free games and so on). Move to the top, and you choose content via category: Your Videos, Movies, TV Shows and Apps.
You also get Settings and a search option.
There's now a quad-core processor, which Amazon says is 30% faster than the dual-core chip in the old model.
The new layout is far easier to follow than the old, slightly confusing one.
While it's easy enough to navigate the Fire TV Stick's interface using the excellent Bluetooth remote, this model comes with
Alexa built in. Just press and hold the microphone button on the remote, and you can speak to Alexa.
LOYAL ASSISTANT
Using Alexa makes it easier to find content, as you can just say what you want to find, rather than having to use the onscreen keyboard. Alexa returns results quickly and can even show you results from other apps.
For example, say "search for Luke Cage" and Alexa will show you that the TV show is available to watch on Netflix.
As well as searching by title, Alexa can search by actor or genre. It generally works brilliantly, and Alexa is far quicker to use than typing in search terms using the onscreen keyboard.
More than that, Alexa can do all the same things that the Echo can do, although with the occasional bit of visual flair.
Ask what the weather is like, for example, and the Fire TV Stick will show you a seven-day forecast onscreen, as well as audibly telling you what today's weather is like.
Annoyingly, the Fire TV Stick doesn't pick up its preferences from your other devices.
We had to change the temperature scale to Celsius from Fahrenheit, and set our home location correctly (you can do this via the Alexa mobile app or Fire TV Stick).
Alexa on the Fire TV Stick can read appointments from your calendar, answer simple questions, set timers and the like. It fully integrates into any smart home control you have set up, too. Alexa's main problem is that it's a bit hit-and-miss with more generic questions. For example, while Google's Assistant can tell you what the traffic is like to a destination, such as an airport, Alexa can't.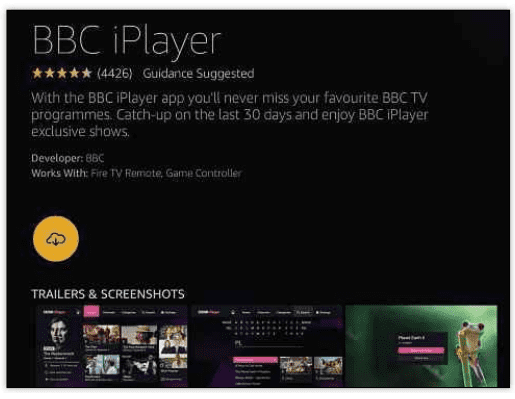 As we've said before, Alexa is our top choice for simple commands and smart home control; Google is better for all other queries.
It's also a shame that Alexa can't be used to enter passwords into apps or to connect to Wi-Fi networks.
This is something Apple TV allows with its Siri remote, which is far more convenient than messing around with an onscreen keyboard.
The Fire TV Stick excels for content. As well as providing you everything from Amazon Prime Instant Video (you'll need a subscription), the app store is well stocked with other content. There's Netflix, iPlayer, All 4, ITV Hub and My5 for starters, with only Now TV missing from the list. Still, the combination available gives you access to the vast majority of content you'd want to watch.
MEDIA FRIENDLY
For streaming your own media, the Amazon app store has lots of choices, with Plex being one of our favorites. Kodi isn't officially available through the app store, but it's easy enough to sideload it. Kodi works brilliantly on this media streamer, and the faster processor really makes it fly.
The 2017 Fire TV Stick is our new favorite streaming stick. The main competition comes from the slightly cheaper Chromecast, but as good as Google's streamer is, all content has to be cast from and controlled by your smartphone. With the Fire TV Stick, being able to pick up the remote to physically select what you want to watch is far more convenient.
Owners of the old Fire TV Stick have a trickier job working out whether to upgrade or not. Heavy users will find the faster processor and Alexa integration a boon; light users will likely be happier sticking with what they've got, particularly since the old model has been updated to use the new UI.
[David Ludlow]
Verdict
A great upgrade, the new Fire TV is our favorite media-streaming stick
Specification
VIDEO OUTPUTS HDMI • NETWORKING 802.11ac Wi-Fi • DIMENSIONS 86x30x13mm • STREAMING FORMATS UPnP (via apps) • INTERNET STREAMING SERVICES iPlayer, All 4, ITV Hub, My 5, Amazon Prime Instant Video, Netflix • WARRANTY One year RTB
Amazon Fire TV Stick (2017) Review
A great upgrade, the new Fire TV is our favorite media-streaming stick
Add your review
The next generation of our bestselling Fire TV Stick. The most powerful streaming media stick under $50-now with the Alexa Voice Remote.
Enjoy over 15,000 apps, games, and Alexa skills including Netflix, Hulu, HBO NOW, YouTube, Amazon Video, NBC, WatchESPN, Disney, and more. Subscription fees may apply.
& Free shipping
Last update was on: 2017-11-18 7:10 pm